Why Recording Blood Sugar Sex Magik Creeped Out Red Hot Chili Peppers' Chad Smith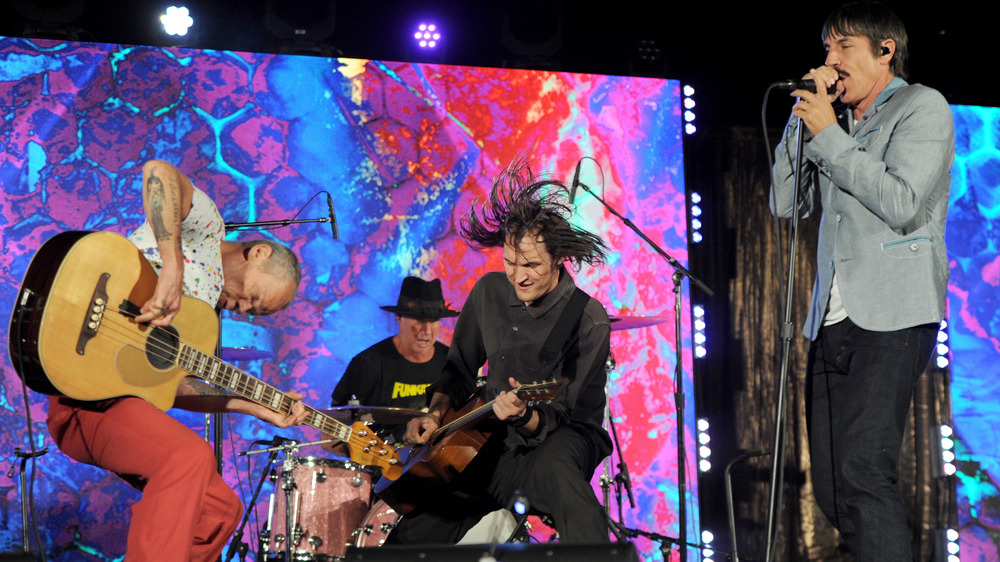 Joshua Blanchard/Getty Images
The Red Hot Chili Peppers have been around for nearly 40 years at this point — yeah, we feel old too — but their early years weren't marked by the same type of fame that they'd experience in the '90s and beyond. By the time Mother's Milk dropped in 1989, RHCP had become a kind of college band that had amassed its own cult following but wasn't anywhere close to mainstream fame. It wasn't until the band released Blood Sugar Sex Magik in 1991 that they'd really take off.
That fifth, fame-making studio album wasn't made without its complications. The band had been in a rough patch for a few years. As Clash Music pointed out, members of the Red Hot Chili Peppers were still recovering from the loss of founding member Hillel Slovak, who died from a heroin overdose in 1988. Frontman Anthony Kiedis had given up drugs the same year that Slovak overdosed, and another founding member, drummer Jack Irons, had stepped away from the band following Slovak's death. The group wasn't propelled forward until new blood filled their ranks and Blood Sugar Sex Magik was born. But earthly problems weren't the only ones plaguing the album's production. Chad Smith, Irons' replacement, was far from comfortable with their recording situation, and it was all due to the paranormal.
RCHP drummer Chad Smith refused to stay at the studio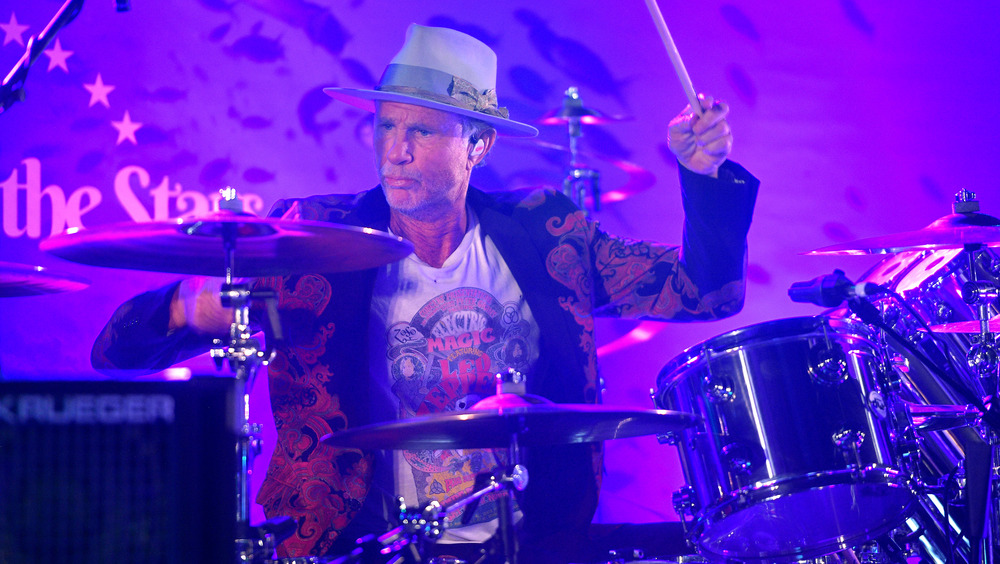 Matt Winkelmeyer/Getty Images
RHCP was hesitant to record Blood Sugar Sex Magic at the Mansion recording studio for a number of reasons. To begin with, Kiedis was worried, as Louder pointed out, that the band wouldn't mesh well with producer Rick Rubin, who owned the massive home-turned-recording studio. Rubin had produced other famous rock bands before, such as heavy metal behemoths Slayer and Danzig, but to Kiedis, these bands had a negative vibe that was contradictory to what his band was trying to put out. For drummer Chad Smith, the Mansion posed a different problem altogether.
Rubin's recording studio had already built a reputation by the time the Chili Peppers walked through its doors, both for putting out stellar albums and for being a paranormal hotspot. Three out of four members of the band didn't seem to mind and even lived in the Mansion for two months while the album was being recorded. According to Rolling Stone, Chad Smith was the only one who opted out.
"We had heard that the property was haunted by a woman who was murdered there in the '30s, and that didn't sit well with him," Kiedis wrote in Scar Tissue. "So he opted to ride his motorcycle home each night."
Smith, trying to avoid run-ins with ghosts and all, may have made the correct decision; band members who did stay at the studio collected more than their fair share of ghastly experiences.
Red Hot Chili Peppers heard ghosts in the night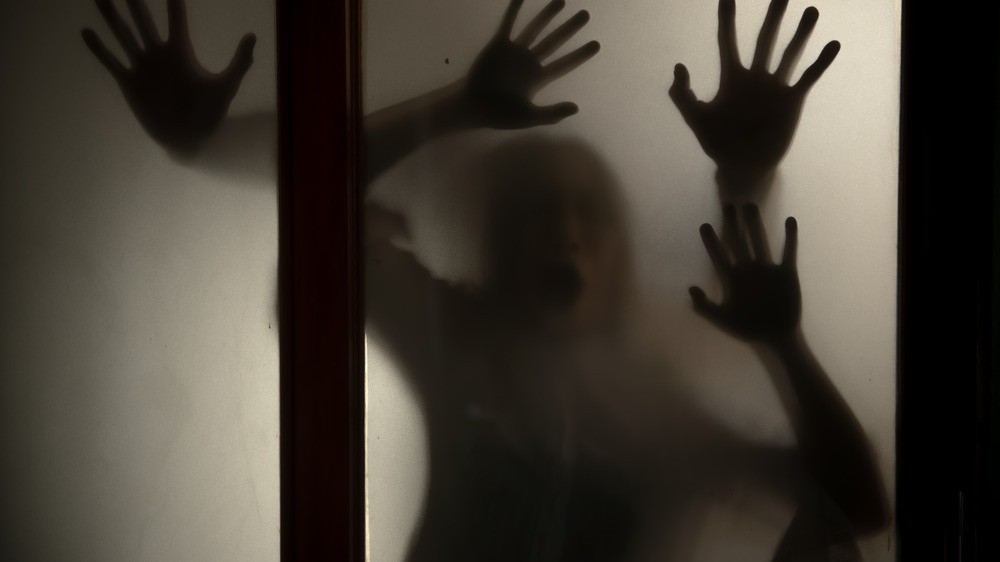 Shutterstock
The ghosts in Rick Rubin's Mansion are quite the vocal bunch if the stories from the Red Hot Chili Peppers bandmates are to be believed. The spirits didn't seem to do anything malevolent but, in one case, they may have been a little too friendly.
John Frusciante, RHCP's guitarist, has made some pretty wild claims about his stay at the Mansion. In a piece for Interview magazine (via Rolling Stone), the guitarist said he came across a room in the house that had some sort of sexual-spiritual activity going. 
"I actually heard a woman being f***ed in there one day," Frusciante claimed. 
He also said that the room gave him sexual urges every time he went in, and it was the only place in the house he could find a little — uhm — "release." Of course, it could've been a succubus or pervert spirit; or, you know, maybe Frusciante is a little on the weird side.
The band believes, according to Louder, that they even caught photographic evidence of these spirits. In the Blood Sugar Sex Magik album insert, there's a picture in red of the band embracing each other with some weird translucent blotch overlaid in the center. As far as the band is concerned, this was a ghost who'd been caught by the camera. It's not uncommon for blotches or orbs to be cited as "evidence" by paranormal investigators, but that doesn't negate the possibility that there was just a smudge on the lens.