The Reason Trent Reznor Once Refused To Play The MTV Movie Awards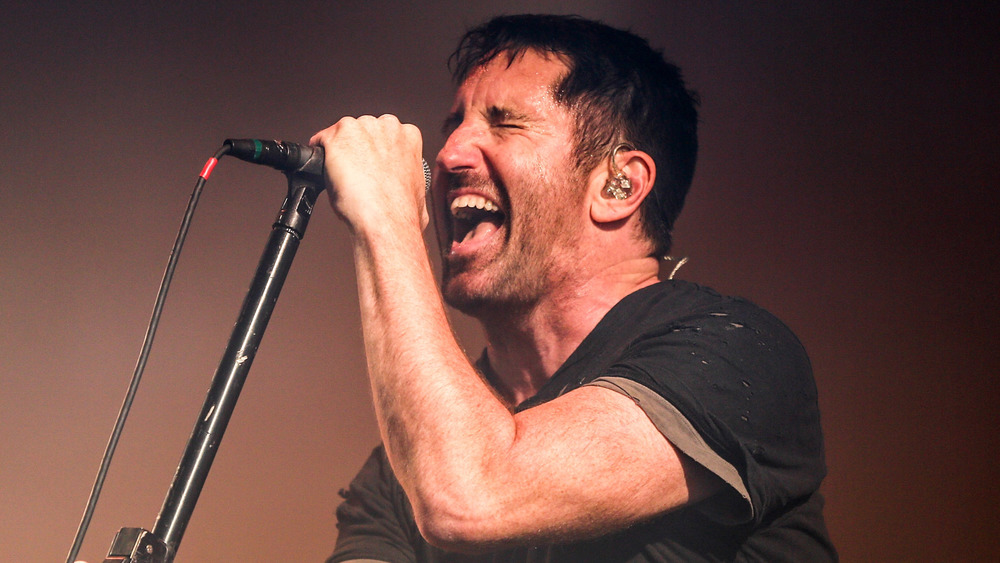 Rich Fury/Getty Images
Nine Inch Nails singer Trent Reznor has a long and storied history of criticizing MTV. According to Revolver, Reznor was interviewed back in 1990 by VidMag Media — which you can find on YouTube — and discussed hiring the Chicago art collective H-Gun Labs to supply the visuals for his songs "Head Like a Hole" and "Down In It." Reznor enjoyed H-Gun's video for Ministry's song "Stigmata," which he described as being "anti-MTV." 
He then went on to say he hated MTV and its commercialism, grousing "Someone said, 'Name your five favorite videos,' and I can't name two that are good...It's gotta be mindless and dumb and promote the product." 
Of course, he'd appeared on MTV's 120 Minutes in 1989, decorating a Christmas tree with host Dave Kendall, promoting the video for "Down In It" — which MTV obviously had no problem playing — and discussing the then-upcoming single "Head Like a Hole"; the song, of course, went on to be one of Nine Inch Nails' most iconic, thanks in part to its popular music video receiving heavy airplay on — you guessed it — MTV. 
Mind you, MTV did later find Reznor too controversial for broadcast, although the issue was with a live performance, rather than a music video. 
Did Trent Reznor bite "The Hand That Feeds"?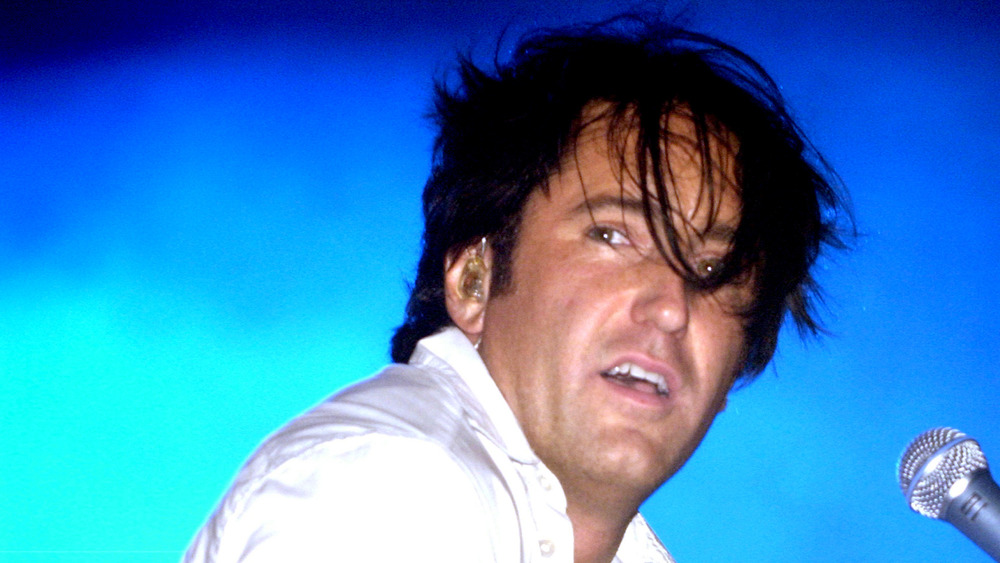 Tim Mosenfelder/Getty Images
In 2005, Nine Inch Nails was scheduled to perform its latest single at the MTV Video Music Awards. It was a big year for Trent Reznor; per MTV News, he'd spent several years battling a drug addiction before putting out his first album in 6 years, With Teeth, which sold 272,000 copies in its first week to take the No. 1 spot on Billboard. Fans were likely excited to see Reznor back on stage, but the performance wasn't meant to be. 
Nine Inch Nails had planned to play "The Hand That Feeds" in front of a large backdrop featuring then-President George W. Bush. With lyrics like "Inside your heart it is black and it's hollow and it's cold...There's a price to be paid for the blood on which we dine/Justified in the name of the holy and the divine," the performance was obviously intended as a critique of Bush, an idea that didn't sit well with MTV. 
"While we respect Nine Inch Nails' point of view, we were uncomfortable with their performance being built around a partisan political statement," an MTV spokesperson told Rolling Stone.
After network personnel discussed their concerns with the band, they opted to cancel the performance rather than get rid of the backdrop. Reznor was apparently happy to bite the hand that had fed him in the past and got the last laugh on the Nine Inch Nails website. 
"Apparently the image of our president is as offensive to MTV as it is to me," Reznor said.