How The Notorious BIG Predicted His Death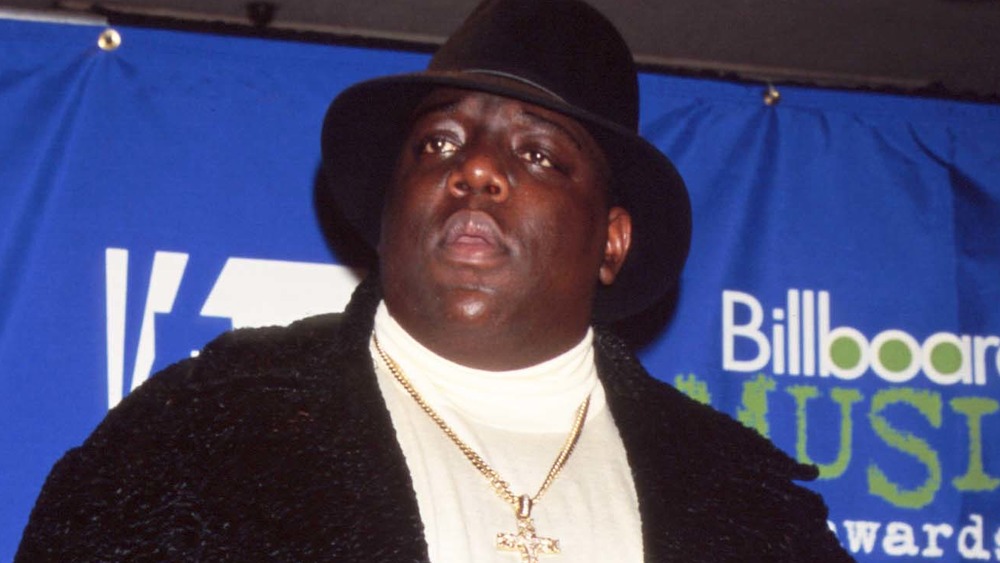 Evan Agostini/Getty Images
Within the first year of The Notorious B.I.G's debut album release, Ready To Die, it was crystal clear that the Brooklyn rapper was on the fast track to unbelievable success. The album, which dropped in September 1994, was met with widespread critical acclaim, crowning Biggie (born Christopher George Latore Wallace) the central figure on the East Coast hip hop scene while restoring New York's visibility at a time when West Coast hip hop was dominating the genre, according to amNY.
In fact, the album helped cement Biggie as one of the greatest rappers to grace the world, with Ready To Die becoming one of the best-selling rap albums of its time. The Notorious B.I.G. was honored as the Rapper of the Year at the 1995 Billboard Music Awards. Fans considered the record an instant classic, chronicling a very real, emotional, and violent journey that audiences could latch onto — and they couldn't wait for a follow-up.
One eerie line from Biggie just doesn't sit right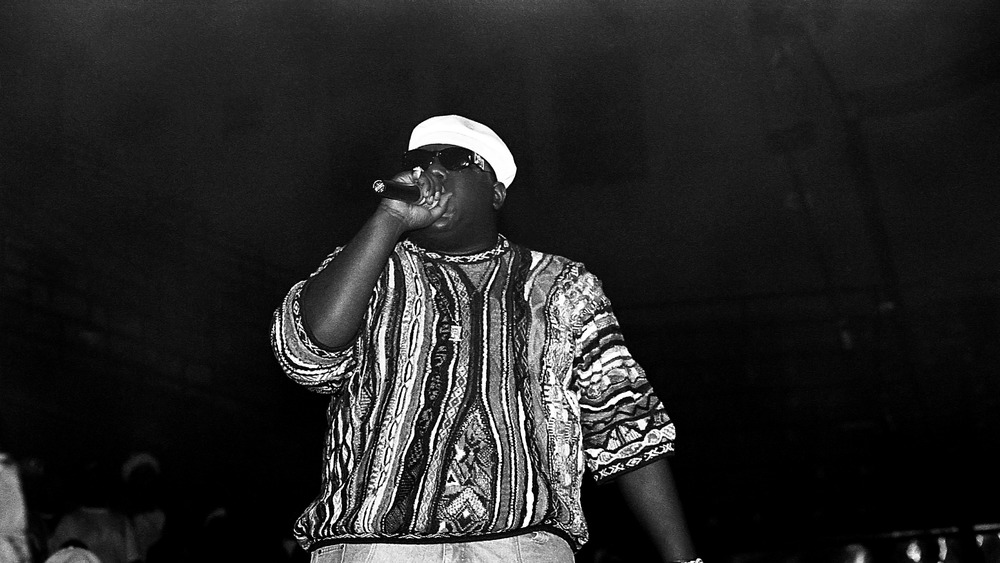 Raymond Boyd/Getty Images
With the singles, "Juicy," "Big Poppa" and "One More Chance," Ready To Die also received massive radio attention and was certified double platinum the year it was released. However, one track in particular seemed intensely personal and foreboding, even for Biggie. In the grimly-titled track "Suicidal Thoughts," Biggie raps, "I want to leave, I swear to God I feel like death is f**king calling me." Similarly, on "Everyday Struggle," he rhymed, "I don't wanna live no more, sometimes I hear death knockin' at my front door."
Unfortunately, Biggie's prediction came true on March 9, 1997. Nearly six months to the day after his friend-turned-rival Tupac Shakur was shot and killed, Wallace was killed in a similar drive-by shooting in the early morning in Los Angeles. According to Inside Edition, the 24-year-old rapper was shot four times and was pronounced dead at the hospital two weeks before the release of his sophomore album, appropriately titled Life After Death.