This Is Where The Royal Family's Christmas Takes Place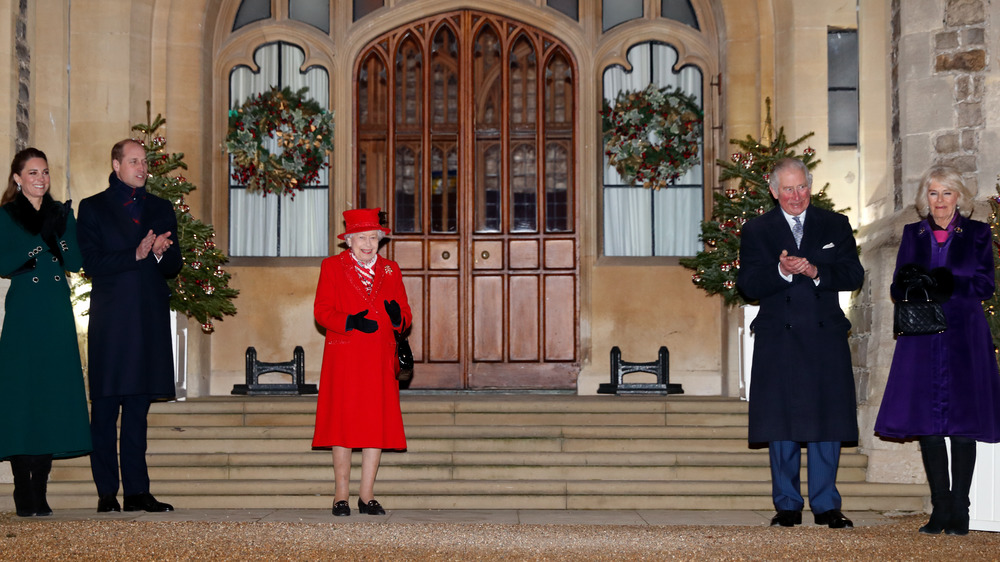 Max Mumby/indigo/Getty Images
The holidays offer a time to enjoy family, celebrate the beauty of the season, and engage in festive traditions like tree-trimming, drinking eggnog, and singing carols. While the British Royal Family also does such yearly rituals, their Christmastime is also filled with certain obligations.
Each year, for instance, like so many others, the Royal Family attends church. Of course, when the rest of us go, no one films our visit or discusses the clothes we wore. But then again, that's one price you pay for being royalty.
The main gathering happens at Buckingham Palace, where, as Town and Country reports, Queen Elizabeth II hosts most of her four children, eight grandchildren and eight great-grandchildren, and several cousins at a lunch held there a few days prior to Christmas at Buckingham Palace. The Queen usually spends several days at her Sandringham Estate for the major part of the holidays, making the Buckingham festivities are "the largest Windsor gathering of the holiday season, as not all can travel to Sandringham for the Christmas Eve and Christmas Day celebrations," according to Vogue. 
They eat a traditional turkey meal and even occasionally pull holiday crackers — those holiday tubes that pop when opened to reveal a gift, paper hat and joke, as the Daily Mail mentioned in 2017. 
A majestic country estate for the holidays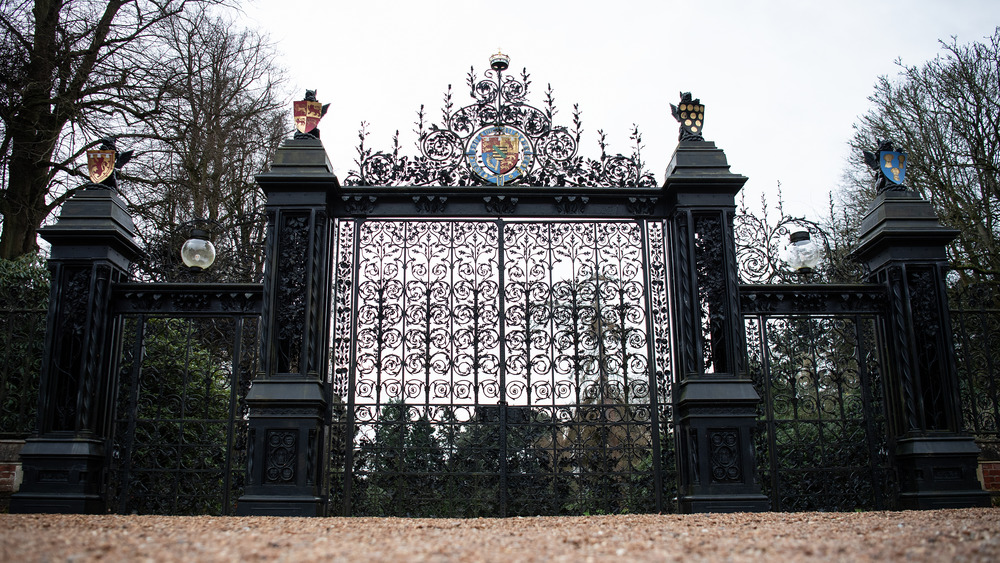 Leon Neal/Getty Images
Christmas and New Year celebrations occur at the 7,000-acre Sandringham House, a country estate in Norfolk — about 110 miles from Buckingham Palace — that has been in the royal family since 1862. The sprawling place contains multiple farms and homes. Princess Diana was born there in a space her family rented, according to Hello magazine. 
The winter holidays were once held at Windsor Castle, according the Royal.UK. That's where the family used to mark Christmas, but moved to Sandringham House in 1988 while the castle underwent some rewiring. Windsor is now the site of Easter celebrations.
The website reports that the royal family exchanges presents on Christmas Eve during teatime. On Christmas morning, they attend the local church, St. Mary Magdalene.
While parts of the Sandringham Estate are open to the public, invitations to the yearly holiday party are elusive. Typically, only official royal family members attend, but if you are a rabid royal watcher, you can join the many fans that hang around St. Mary's for hours just to get a glimpse of the well-dressed royals.