The Truth About The Beatles' Temporary Ringo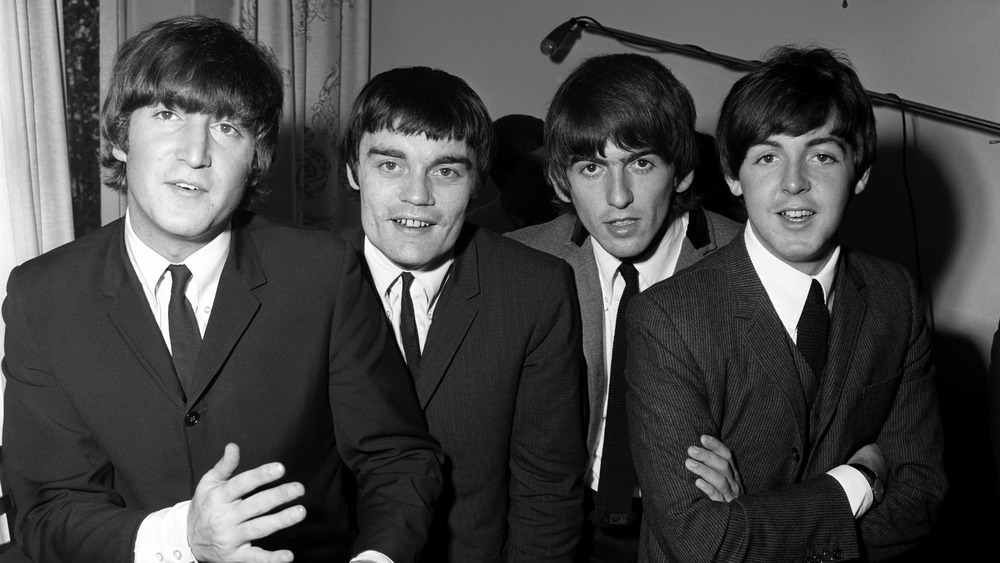 Icon And Image/Getty Images
Ringo sometimes gets a bad rap. Sure, The Beatles' drummer wasn't the most technical percussionist. He didn't thump out epic solos like John Bonham or Ginger Baker, but he did write "Octopus's Garden." And what would The Beatles be without "Octopus's Garden"? No, the Fab Four would be sadly incomplete without Ringo Starr, and they all knew it. But in 1964, while the guys were getting ready to head out on a world tour that included Denmark, the Netherlands, Hong Kong, New Zealand, and Australia, they were faced with just such a possibility. According to Ultimate Classic Rock, the very day before they were supposed to leave, Ringo collapsed at a photoshoot. He had come down with a terrible case of tonsillitis and had to be hospitalized. He was not going to make the tour.
But they were set to leave the following day. The flights, hotels, and venues were all booked. The world was going nuts for the band, and to cancel a world tour at the height of Beatlemania would have been a recipe for disaster. They had to find someone to replace Ringo, but the other guys weren't for it. Their manager, Brian Epstein, had to talk them into it. He first got John and Paul on board, but it looked like George wasn't going to budge. And they definitely wouldn't have a tour with only two authentic Beatles on stage.
Epstein and Martin talked the guys into taking on a Temporary Ringo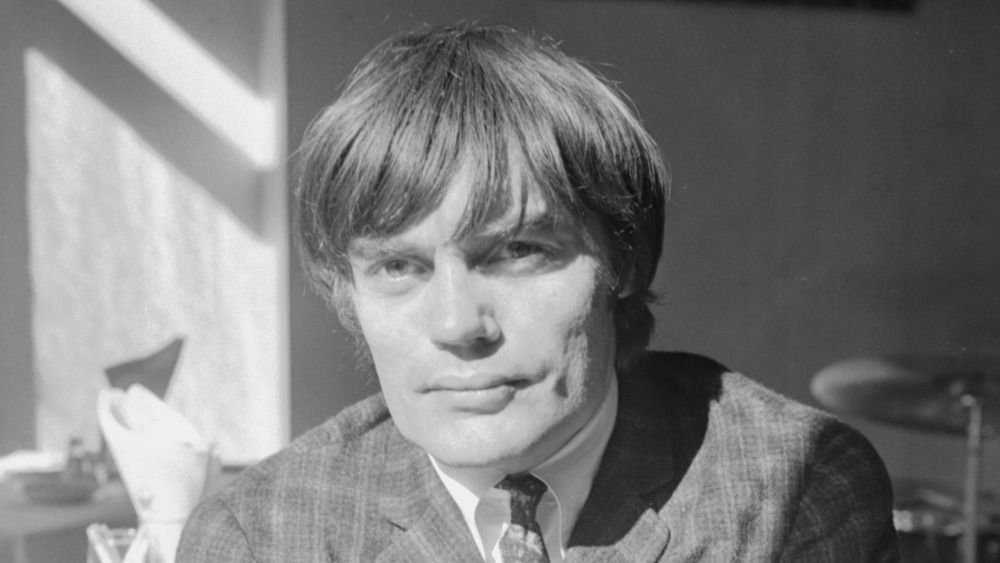 Larry Ellis/Getty Images
"They nearly didn't do the Australia tour," said producer George Martin. "George is a very loyal person, and he said, 'If Ringo's not part of the group, it's not The Beatles. I don't see why we should do it, and I'm not going to.' It took all of Brian's and my persuasion to tell George that if he didn't do it he was letting everybody down." Once they finally got George on board, Epstein had a suggestion. He had been impressed by the drumming of 24-year-old Jimmie Nicol, who he'd seen record in the studio. It helped that Paul McCartney knew Nicol, and had recently seen him on stage with an act called Georgie Fame and the Blue Flames.
So they called Nicol up, and after a speedy audition that consisted of only six songs, he was hired. There was just one last thing that needed to be done: the mop top. They cut his hair, and he was ready to go. In the hospital, Ringo felt what it was like to get a taste of his own medicine after being the guy who had taken the job from the first Beatles drummer, Pete Best. "It was very strange, them going off without me," Ringo said. "They'd taken Jimmie Nicol and I thought they didn't love me any more — all that stuff went through my head." Luckily, unlike Best, Ringo's departure from The Beatles was only temporary.
Jimmie Nicol's time with The Beatles lasted less than two weeks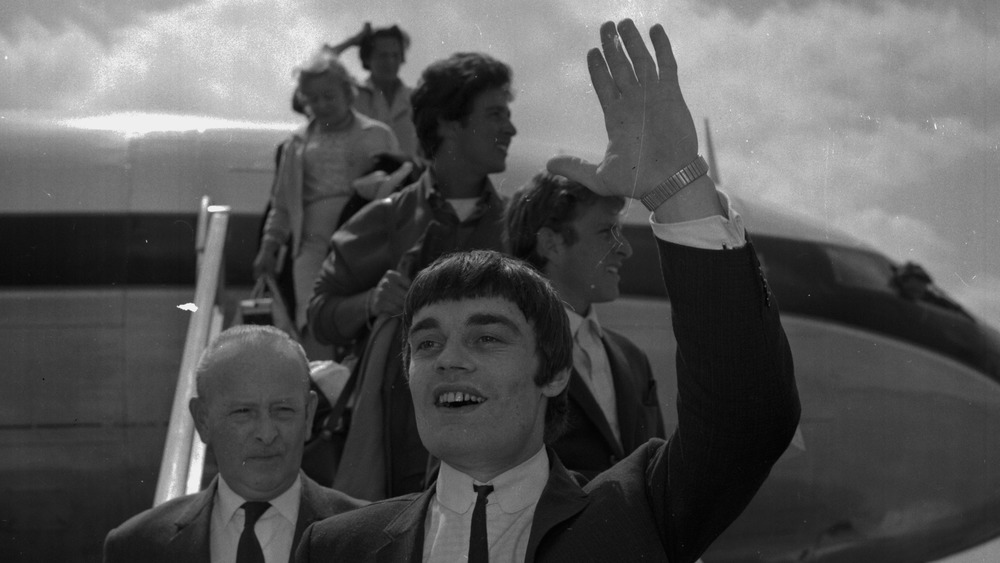 George Stroud/Getty Images
Jimmie spent just 13 days on tour with John, Paul, and George, and as you might imagine, he loved every second of it. He sat quietly and smiled through the press conferences, while the regular Beatles characteristically cracked up the reporters who hung on their every word. What he really liked was the adulation of the band's legions of young female fans. "They day before I was a Beatle, not one girl would even look me over," Nicol said about his time temping for Ringo. "The day after, when I was suited up and riding in the back of a limo with John Lennon and Paul McCartney, they were dying just to get a touch of me."
And, as he would find, it would all go away the day after Ringo came back. "It wasn't an easy thing for Jimmie to stand in for Ringo, and have all that fame thrust upon him," said Paul, according to the Beatles Bible. "And the minute his tenure was over, he wasn't famous anymore."
Luckily for Ringo, his fears of the guys forgetting about him were totally unfounded. He reunited with the band in Australia, where he was met by hordes of screaming girls throwing confetti and letting him know they were glad to see him back. George Martin later recalled how Nicol "was a very good drummer ... He did the job excellently, and faded into obscurity immediately afterwards."