Here's Why Holiday Decorations Are Selling Out Early This Year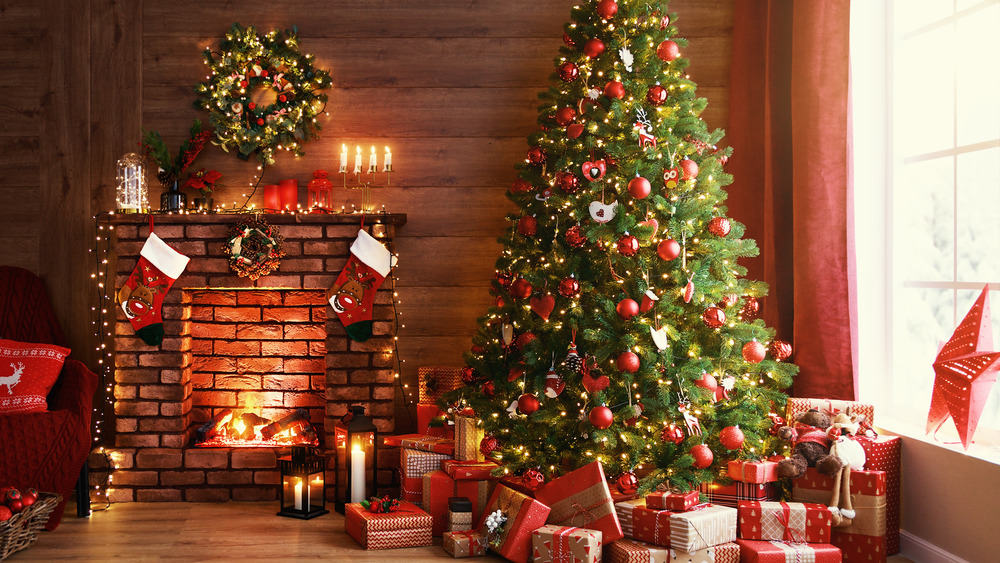 Shutterstock
Christmas seems to be the only bright spot for many people, especially this year. And after nearly a year of staying inside and increasingly worrying news, it finally looks like there's light at the end of the tunnel. Except even Christmas has fallen prey to 2020. No, Christmas isn't canceled, but it may be a little less bright. As reported by the Wall Street Journal, Christmas decorations have sold out faster than expected, and retail stores have a harder time restocking their shelves. Several stores have said they were caught short in their supplies.
Companies like Walmart, Costco, and the At Home Group reportedly did not expect a surge in demand, which meant many shops only made additional purchases to fill shelves just as the pandemic hampered distribution lines. Some stores, the Wall Street Journal said, assumed many locations will still be closed by the holidays and cut orders for lights and ornaments. Manufacturers, especially those in China, usually need to plan up to a year ahead to make and distribute their products. With late requests coming from stores, it's harder to send over goods needed to refill shelves. And with the surge in online shopping, transportation of products has prioritized consumers over deliveries to retailers.
People were also buying up decorations much earlier than normal, possibly in anticipation of more lockdowns as the weather turns cooler, said Nola.com.
You might not rock around the Christmas tree this year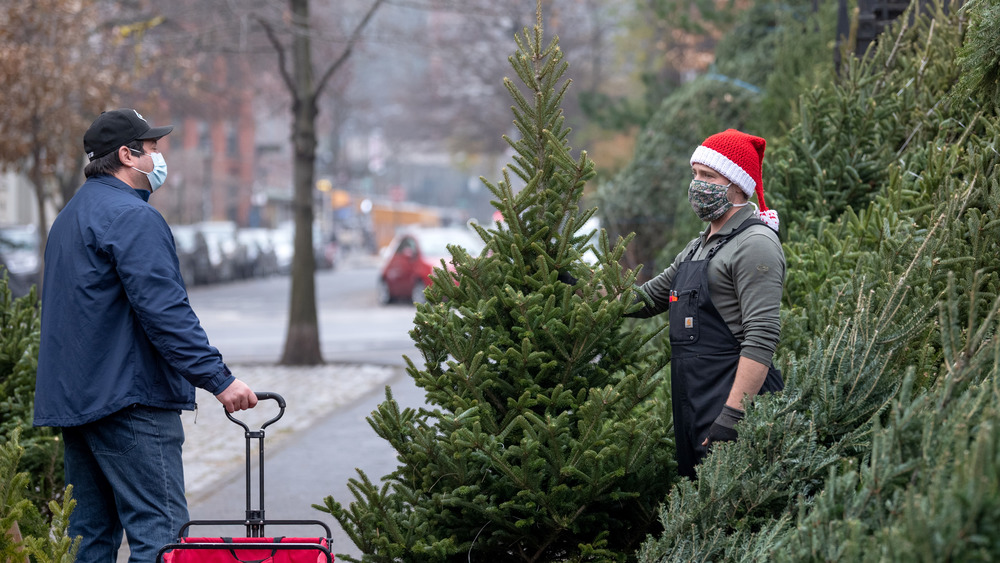 Alexi Rosenfeld/Getty Images
And it isn't just decorations and lights that are suffering a shortage. Demand for live Christmas trees increased this year, too, wrote Treehugger. Since more people are staying home instead of traveling to see relatives, they have more time to take care of an actual live tree this year. The need to brighten up homes was perhaps especially acute in 2020, driving many to look for trees.
But trees are selling fast, and there may not be enough to last the whole season, explained Dover Post. As early birds snapped up available trees, farmers said they had trouble sourcing stock from areas like North Carolina, Pennsylvania, and Canada, either because the farms never opened or because of the shipping restrictions between borders. Some farms felt they couldn't keep up with the strict COVID-19 safety requirements with just a few staff available.
There's also the problem of dwindling Christmas tree growers in the first place. Dover Post said there are fewer growers around the country these days, and younger people aren't replacing those who retire.
It does feel good to decorate your home for Christmas, particularly since it's been such a challenging year, and a little cheer wouldn't hurt. But it's still 2020, so perhaps it's no surprise that even Christmas trees and decorations will also fall victim to the unusual times.