The Time Robin Gibb From The Bee Gees Was Investigated By The FBI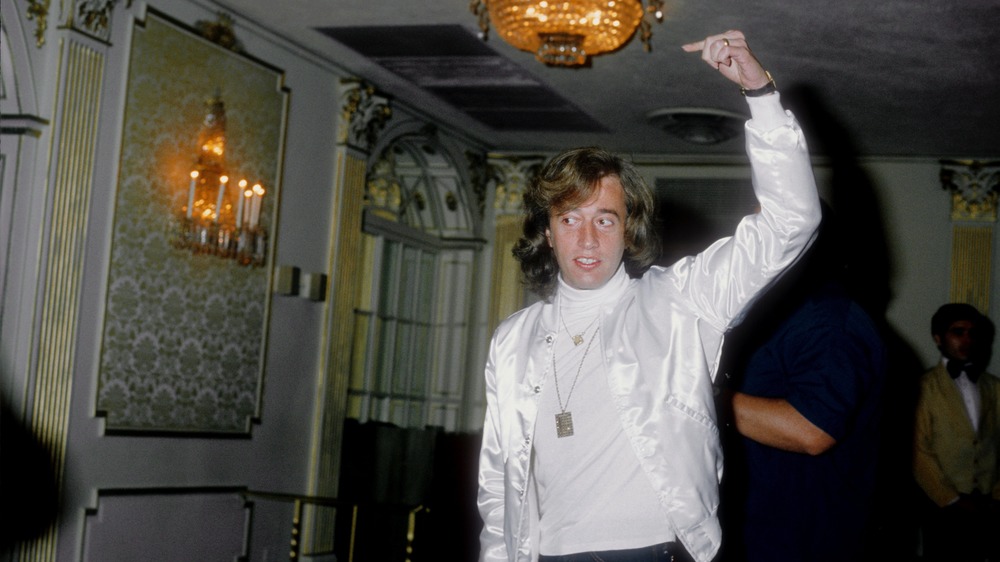 Michael Ochs Archives/Getty Images
In 1980, the Bee Gees were still riding a massive wave of resurgent success. The disco hitmakers had sold over 40 million albums with their soundtrack to the smash hit 1977 movie Saturday Night Fever. And another surge was just around the corner for Robin Gibb, as he and his brother Barry had just written "Woman In Love" for singer Barbra Streisand, which Billboard would count among "her biggest international hits," reaching number one on the charts in Britain, Canada, Australia, Belgium, Holland, Israel, Norway, Austria, and South Africa. Robin Gibb was on top of the world, so why was he doing absolutely nutty things like breaking into his estranged wife's home and sending her threatening telegrams in which he claimed he'd hired a hitman to kill her?
According to the Daily Mail, Gibb's erratic and paranoid behavior was the result of his years of drug use. The English disco star's addiction had begun while he was still a teenager. His drug of choice: a pill form of methamphetamine called Methedrine. "Robin was an odd person anyway," said his former manager Chris Hutchins, "but when he was on pills, which he was for most of the time I knew him during his first marriage, he could say or do anything." And that erratic behavior would not only end up ruining his marriage and separating him from his children for years, it would also get the FBI on his tail.
Bee Gees star Robin Gibb thought his wife was plotting against him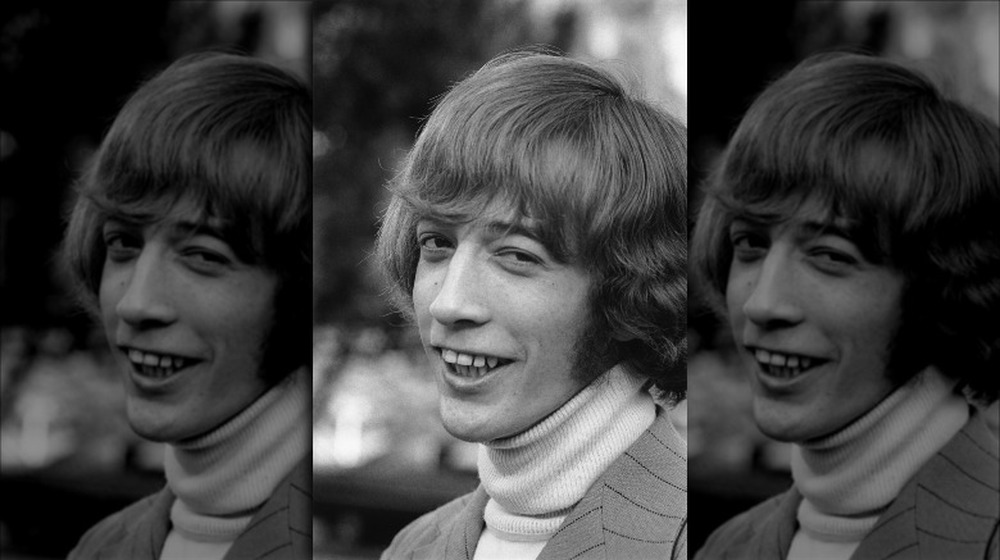 Michael Ochs Archives/Getty Images
Robin Gibb's relationship with his wife Molly could have been pulled from the script of a wild romance/thriller. A few weeks after they met and fell in love in the late 1960s, a train they were traveling on derailed, leaving 49 people dead. Robin had to pull Molly out of a smashed window to safety. But the heroic feat wouldn't carry them through the next decade.
By mid-1980, Robin was losing his grip on reality. The addiction to speed that he'd begun in his teens had addled his brain and led him to have more than 100 affairs, as he admitted. He then got it into his head that Molly was having an affair of her own behind his back, but that was apparently not crazy enough for him, so he amped up the paranoia a bit.
He became convinced that Molly and her lawyer were conspiring against him to ruin his name. They were going to somehow manipulate him into alerting the public about his suspicions regarding the affair she wasn't having, then sue him for libel and come away with a smooth £5 million. For that reason, he broke into her home in Weybridge, England (even though it was technically also his home, since they were still married), stole some documents he believed proved his outrageous theory, then turned himself in to the authorities at Scotland Yard in order to hand over the evidence.
The FBI investigated Robin Gibb later that year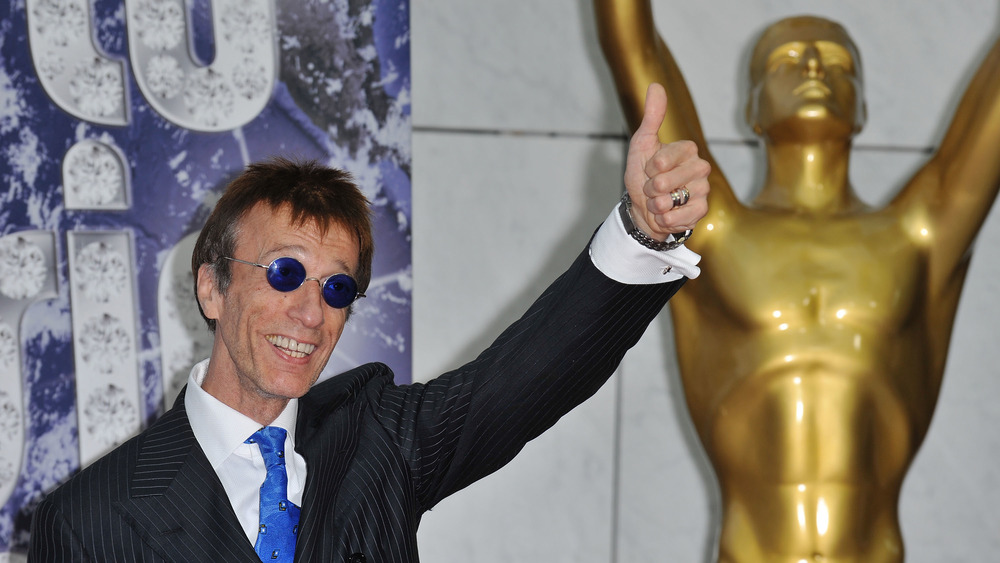 Pascal Le Segretain/Getty Images
A few months after that incident, Gibb took a different approach to the situation he'd cooked up in his meth-head brain, one that would snag the attention of the FBI. In December, he got the genius idea to send Molly's lawyers a telegram in which he claimed to have hired a hitman to take care of the situation. "What you have done is just about the limit. I warned and warned you," he wrote, according to FBI records. "The situation is now very serious. Know [sic] one walks all over me not [redacted] or the condescending superfilliousand [sic] and conniving [redacted]. I have had enough. I have taken out a contract on [redacted]. It is now a question of time." (Though apparently not time to proofread.)
According to Irish Central, Molly's lawyers reported the incident and several other threats that they would not be staying alive much longer to the FBI, which opened an investigation into Gibb. But the case would end up being dropped in March 1981 after Molly's lawyers stated that they didn't think Gibb had actually hired a hitman. They said that he "would not be foolish enough to carry out any threat, especially in view of his singing career." Things finally simmered down. The Gibbs got divorced, and Robin went on to get clean and marry a Druid priestess who let him do all the freaky things he ever wanted. Classic love story.