The Devastating Fire That Destroyed Bing Crosby's Home
George Stroud/Getty Images
Every holiday season, certain movies are on the must-see list: The Grinch, It's a Wonderful Life, and crooner Bing Crosby in White Christmas, featuring the classic title song, "White Christmas." Crosby, a major star from the 1930s until his death in 1977 when he was 73 years old, spent decades in show business as an actor and singer. He made 58 films, sold more than 300 million records, and won an Academy Award in 1944 for his role as Father O'Malley in Going My Way, according to the Los Angeles Times. 
After marrying his first wife, Dixie Lee, the couple moved to a four-acre estate in the Toluca Lake district of the San Fernando Valley in 1936. The original property contained stables and a carriage house for staff residences. The main house itself contained 20 rooms. Lee, an actress at Fox Studios, retired after their wedding, and the two started a family, eventually having four sons.
Despite Bing's success, he faced many difficulties in his life, including a terrible fire that gutted their home. The 1943 blaze, the result of a Christmas tree fire that began with a short circuit, destroyed almost all of the couple's possessions — items they had acquired during their 13 years together, including Bing's massive record collection and his horse racing and golf trophies, reported Realtor.com. It also killed their cocker spaniel.
Moving on from the fire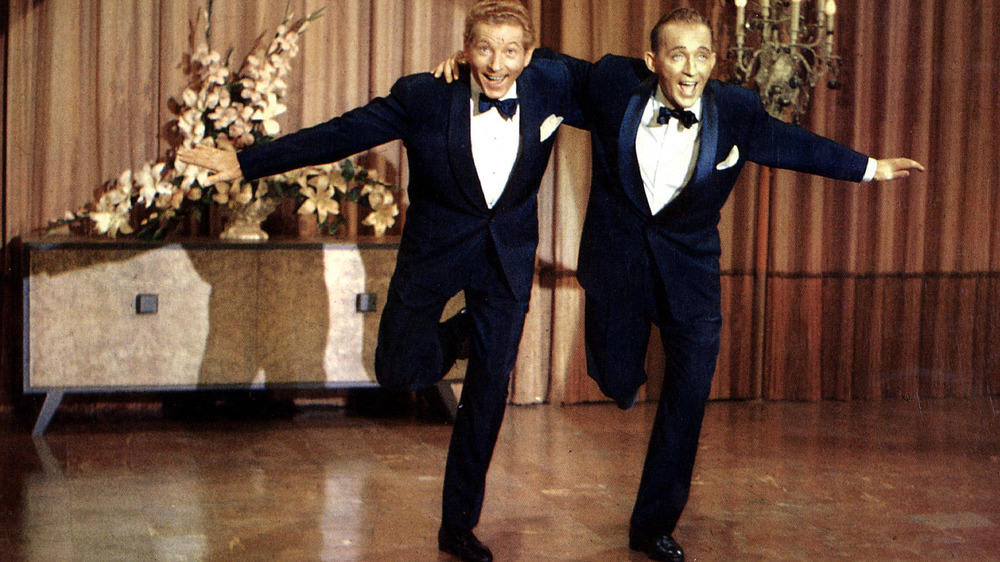 United Archives/Getty Images
Crosby's wife and children sought safety next door at the home of Crosby's brother Larry, according to The New York Times. At the time of the fire, Crosby was at the Bel-Air Country Club, but returned to his burning house when he heard the news. "Fire Chief Joseph C. Roeder tentatively estimated the loss at $250,000," said the publication.
Still, Crosby felt grateful for the small things. He found a "charred sports shoe from the remains of his dressing room," according to the Los Angeles Times. Inside was $2,000 from "race earnings." 
Crosby later moved his family to Mapleton Drive in Beverly Hills, selling the damaged estate for $15,000. According to Realtor.com, Mickey Dolenz of the Monkees, actor Andy Griffith, and actor Jerry Van Dyke have since lived at the address.
Dixie Lee would die nine years later from ovarian cancer at the age of 40, says Biography. Crosby would find love again when he married actress/singer Kathryn Grant (nee Olive Kathryn Grandstaff) in 1957. They had three children together and stayed married for 20 years, until Crosby's death of a heart attack after a golf game in Spain. He was buried next to Dixie.