The Forgotten Woman Who Built Beethoven's Pianos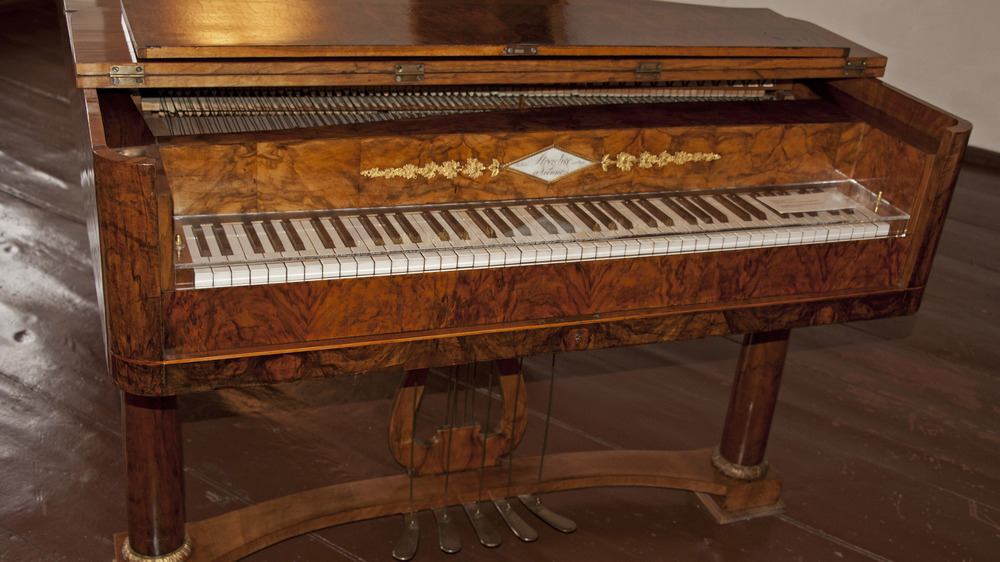 Imagno/Getty Images
One of Beethoven's closest friends, Nannette Streicher, was also one of the best keyboard manufacturers in all of Europe and is only now getting some of the attention and respect she has deserved for centuries.
As reported by the New York Times, Streicher was born in 1769 in Augsburg, Germany. Her father, Johann Andreas Stein, was a renowned piano manufacturer credited with creating the "Viennese action," a type of reversed hammer action key to performances by musicians of the day like Wolfgang Amadeus Mozart, Joseph Haydn, and Ludwig von Beethoven, as explained by the Met Cloisters. It was into this world of music, Nannette was born, and she made a considerable impression on others at an early age as well. Not only did she play piano in front of her future friend Beethoven at the age of eight, who according to ClassicFM criticized her mannerisms but noted her "great" potential, but she also started to learn her father's manufacturing techniques. By the age of ten, she was already carving out a reputation as a "mechanical wunderkind."
When her father died in 1972, Nannette was 23 years old. She married pianist Andreas Streicher around this time, becoming Nanette Streicher. Streicher and her brother Matthäus joined forces following their father's death, changing the company name to Gerschwister Stein (Siblings Stein) and setting up shop in Vienna. At this time, pianos were in a transition, as people sought out "heavier, more resonant instruments" to play in concert halls rather than homes.
Streicher made larger, louder, sturdier pianos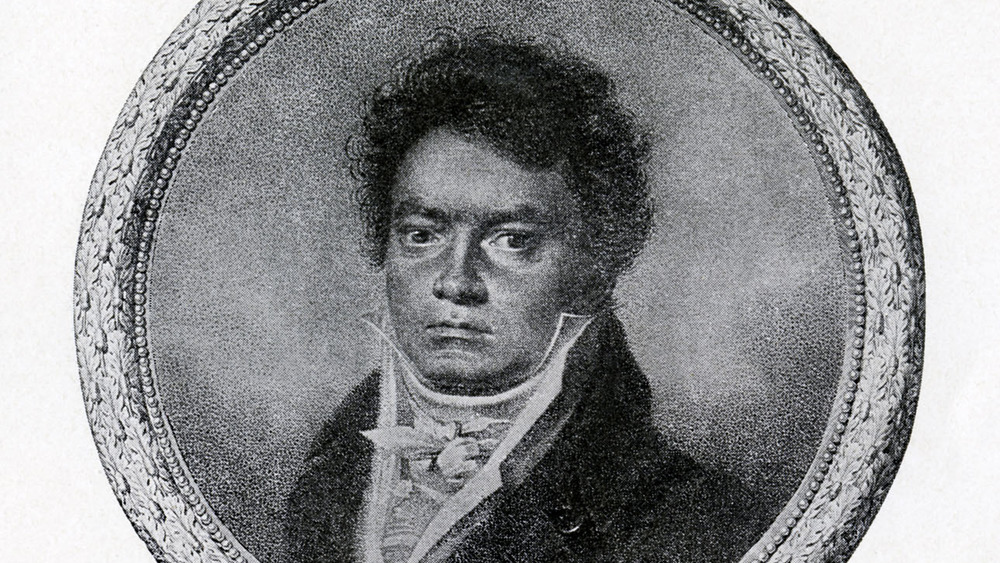 Culture Club/Getty Images
Gerschwister Stein would split at the turn of the century with Nannette Streicher and her brother dissolving it sometime after 1802 following a dispute. While Matthäus proclaimed himself the rightful heir to the Stein name, Streicher would establish her own company as Streicher née Stein, setting out to make her own impact. It didn't take long. By 1809, Streicher had reworked several of the original Stein designs, producing Streicher pianos that were larger, louder, and sturdier, the type of instrument that was in demand, the type that could match a musician like Beethoven's "wild and forceful performance style."
In 1817, Beethoven hired Streicher to manage his household; he was going through several crises, including hearing loss and a creative slump. Because of Streicher's support though, Beethoven went on to compose some of his greatest works, including the "Hammerklavier" sonata and the Ninth Symphony. As the Times noted in describing their decades-old bond: "Beethoven's relationship with her may have been his most successful with a woman."
Nannettte Streicher died in 1833 at age 64, the same year as her husband Andreas. Her son and then grandson took over the Streicher company and kept it running until grandson Emil's retirement in 1896. Today, Streicher pianos are found in museums around the world and people are beginning to recognize Nannette Streicher as not just a friend of Beethoven's whose family made pianos but as an innovator and master craftsperson in her own right.