The Truth About Lillian Brown, The Presidential Makeup Artist
When a person lives to be 106 years old, they often have a lot of interesting stories to tell about the people they've known throughout their long life. That was certainly true of makeup artist and image consultant Lillian Brown, who worked with countless political figures over the years, including nine United States presidents, several newscasters, and countless notable figures, Martin Luther King Jr. among them. Per the Washington Post, Brown got her start as a teacher in the 1950s before going on to produce television programs for the Arlington, Virginia school system.
She hosted an educational series for children called Do You Wonder? that was filmed in the same CBS studio as the news program Face The Nation. She caught the eye of their producers, who noticed that her guests, including men, always wore makeup and looked good on camera. Brown was responsible for making up herself and her guests; Face The Nation hired her to touch up their guests' faces at $19 per show. The first person she worked with was House Speaker Sam Rayburn, to whom she said, "Mr. Sam, if you let me powder your nose, I will not relieve you of your manhood."
Television was still a new medium when Brown started working, and she pioneered using cosmetics to make people look better on camera. By looking through television cameras and monitors, she made simple yet important observations, such as the need for powder on bald heads to offset bright studio lights.
The connection between political campaigns and television makeup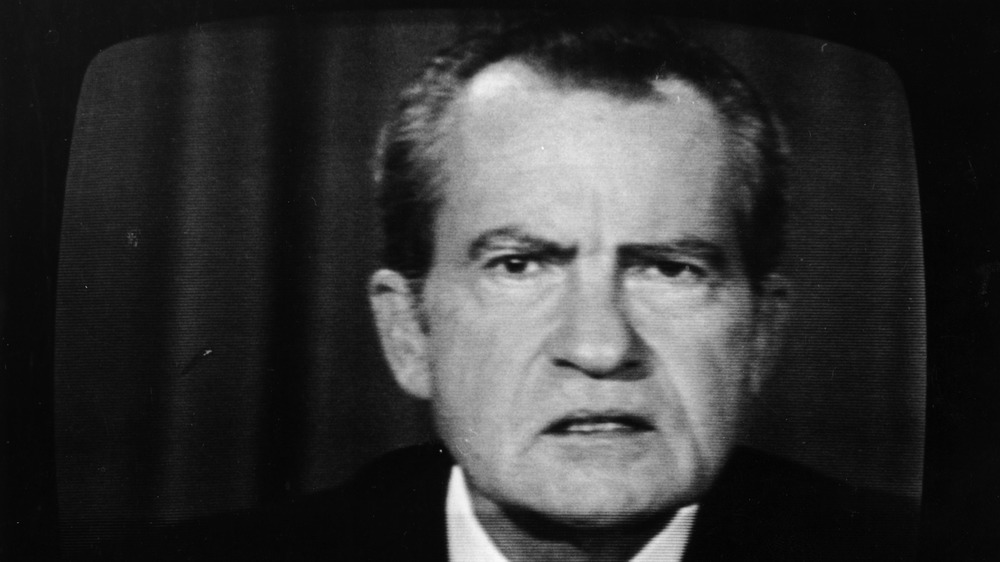 Keystone/Getty Images
In 1956, Brown joined George Washington University's public relations office as director of radio and television while continuing as a makeup artist for Face The Nation. Dwight D. Eisenhower was the first president whose face got one of her touch-ups. According to People magazine, she worked with John F. Kennedy 11 times before he was elected president. Brown reportedly advised Kennedy to "bring along a makeup compact" to his 1960 presidential debate against Republican candidate Richard Nixon. This was the first televised presidential debate, and Nixon famously refused to wear makeup on the set. As a result, Kennedy looked much more polished and relaxed on camera than his sweating, blinking rival, "a striking example of the importance of appearances." Per History, this "ushered in a new era" in which one's public image and positive media exposure became "essential ingredients of a successful political campaign." 
Brown became a sought-after makeup artist. She applied First Lady Jacqueline Kennedy's makeup before her famous televised White House tour in 1962. In the course of Brown's career, she worked with Martin Luther King Jr., network newscasters, and both Bill and Hillary Clinton. She even eventually worked with Richard Nixon, too, helping him prepare for his 1974 resignation speech. Nixon was reportedly crying and causing his makeup to streak when Brown arrived at the White House; she calmed him down with a funny story and reapplied his makeup just before he went on camera.
Lillian Brown died September 13, 2020, after suffering a stroke.