Why The Libertines Stopped Making Music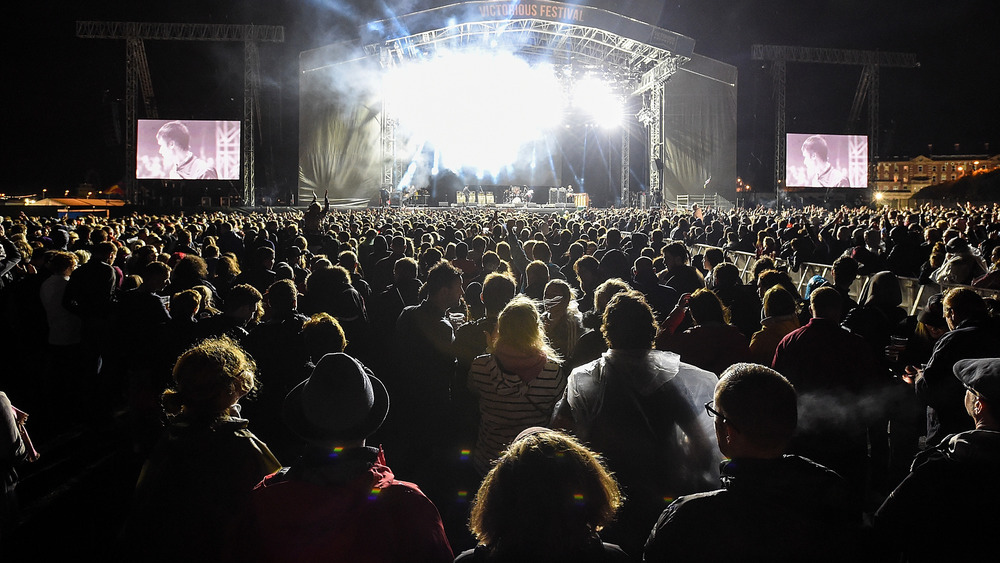 Tabatha Fireman/Getty Images
The Libertines, the English indie rock band that helped light up the early 2000s garage rock revival, along with the Strokes, Franz Ferdinand, the White Stripes, the Hives, and others, was like a comet for fans, shining brightly and unapologetically for a brief, brilliant moment and then quickly burning out.
Consider: Their debut album, Up the Bracket, heralded the Libertines' arrival in 2002. According to NME, the post-punk band composed of twin frontmen Carl Barât and Pete Doherty, John Hassall on bass, and Gary Powell on drums, was seen at the time as true rescuers of British music. They were named Best New Band at the NME Awards for their debut. And then, not two years later, the band was no more. So why did they stop making music?
According to the band, it all came down to addiction and losing one of their frontmen to it: Doherty. Per Vulture, Doherty's drug habit pre-dated the group's debut in 2002, but his inability to make publicity appearances and sometimes even gigs led to Barât becoming the face of the group during their early days. The thing was though, as Vulture, explains, Barât had an addiction problem as well, although he was able to better control it. This said, it was indeed drugs that made staying together as a group untenable.
The Libertines reunited after nearly a decade apart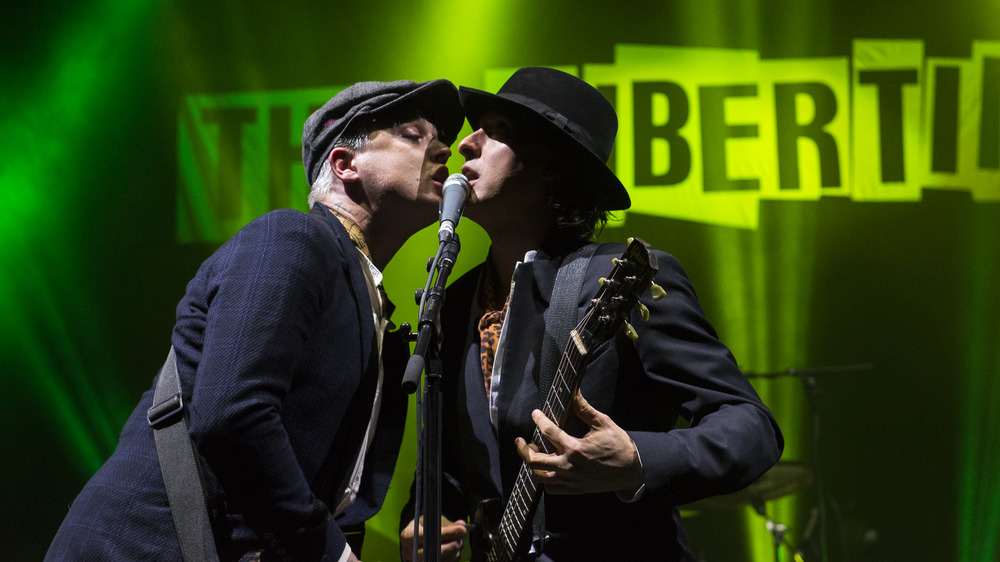 Matthew Baker/Getty Images
The incident that is often cited as the beginning of the end for the Libertines took place in late 2003. At the time, Barât, Hassall, and Powell were on tour in Japan. Doherty, estranged, was not allowed to join them, and as revenge, broke into Barât's flat and committed theft. As per the Guardian, he lifted an antique guitar, a laptop, and some books. The singer, 24, pled guilty later that year and was sentenced to six months in prison.
This was not where it ended for the Libertines, however. In fact, on the day of Doherty's release, the group played "an emotional show in a pub," according to Vulture. They would then go on to release their sophomore album in 2004 titled The Libertines, and try to keep it together. The end was in sight though. Missing more gigs, Doherty was asked to leave the band that year until he got it together. The group disbanded not long after.
And so goes the story of why the Libertines stopped making music ... in 2004. They actually reunited in 2010 for a one-off performance and then for real in 2014. When speaking to Radio X in 2015, the year they released their LP Anthems of Doomed Youth, Barât admitted that even though the members still "have their moments," things were good. And about that breakup? He said, "No one can really believe it. We kind of forgot why we split up half the time."