Things Ma Rainey's Black Bottom Didn't Tell You About Ma Rainey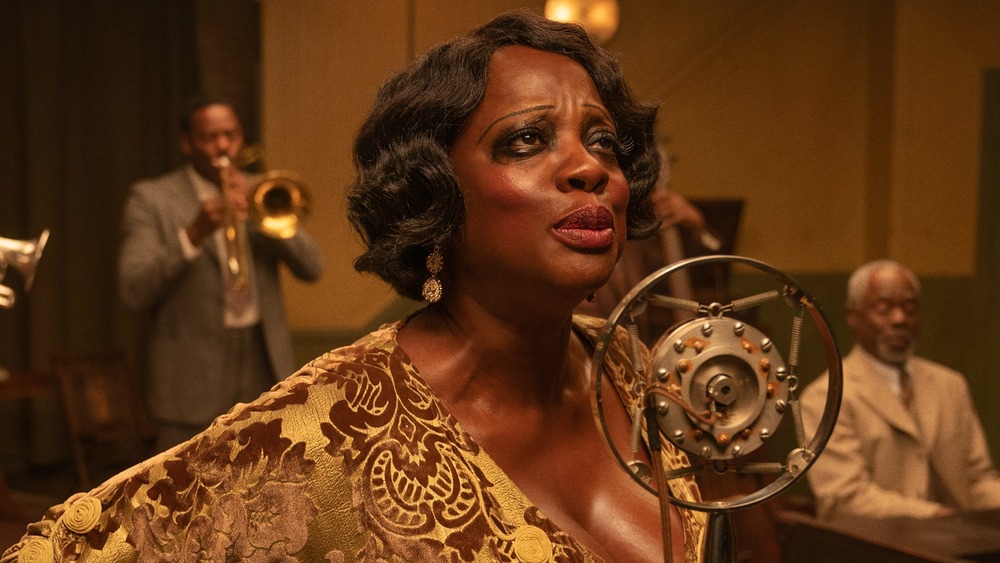 In December 2020, Netflix unveiled Ma Rainey's Black Bottom, one of the most acclaimed films of the year and with Oscar buzz already swirling for Viola Davis, who stars as legendary blues singer and musical pioneer Ma Rainey, and the late Chadwick Boseman, in his final role as an ambitious trumpet player named Levee Green. In February 2021, Davis was nominated for Best Actress in a Motion Picture – Drama by the Golden Globes, and Boseman received a posthumous nomination for Best Actor, deserved recognition for two exceptional talents, although the film received no other nominations. 
Most of the action of the movie takes place in a single afternoon in 1927, as Rainey sets out to record her signature tune, "Ma Rainey's Black Bottom," while dealing with tense band members and a manager and producer who attempt to exploit and control her.
Ma Rainey's Black Bottom isn't exactly a true story, but it's an adaptation of a monumental theatrical work that, in turn, is based on the events in the life of a real person. The events depicted in the film didn't happen as they're presented, but they could have. The way Black musicians were treated in the blues age is one of the points of the play, which enjoyed its first staging in 1984. So while Ma Rainey's Black Bottom is emotionally and contextually true, it's not always 100 percent accurate as far as the actual, literal facts are concerned. Here are things Ma Rainey's Black Bottom didn't tell you about Ma Rainey.
Most of the characters in Ma Rainey's Black Bottom are fictional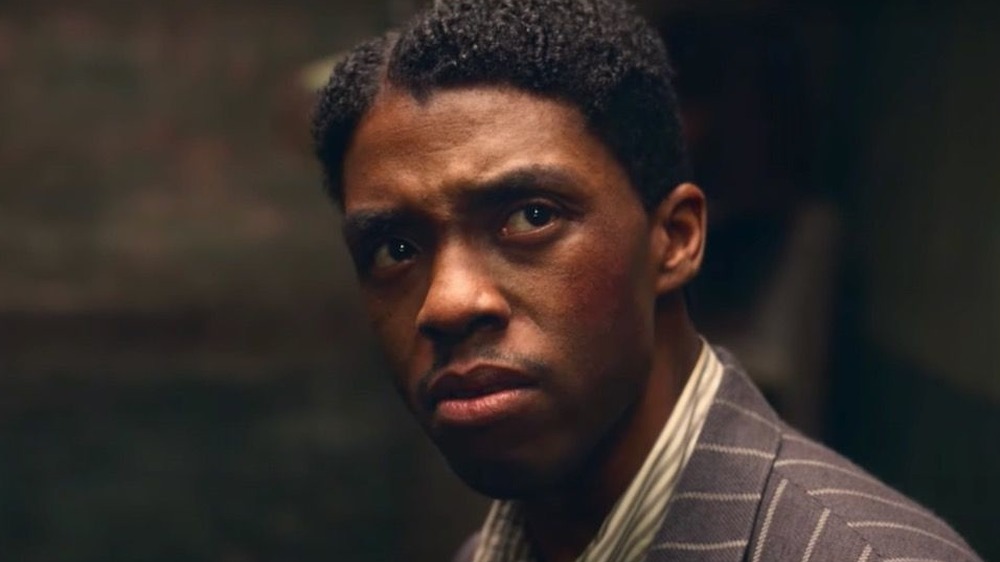 Ma Rainey's Black Bottom takes place during Rainey's first official recording session in 1927 for Paramount Records. It's the only entry in August Wilson's ten-play examination of African-American life called the Pittsburgh Cycle not set in Pittsburgh but rather Chicago, a major blues hub at the time. In real life, Rainey, already a long-established live singer (expressed through a big performance sequence), committed her voice to wax for the first time in 1923 for Paramount Records. She'd record "Ma Rainey's Black Bottom" in 1927.
The film is a faithful adaptation of Wilson's play, although the playwright took creative liberties. "I don't do research. I figured the best way to learn more about Ma Rainey was to listen to her music. But that was it. I'm not writing about accuracies," Wilson told the Los Angeles Times in 1987. Ma Rainey may very well have dealt with shifty producers and unhappy band members whose own ambitions could impact her career and legacy, as happens in Ma Rainey's Black Bottom. As such, main characters like Levee (Chadwick Boseman), Slow Drag (Michael Potts), and Toledo (Glynn Turman) have no direct, explicit corollary in real life. According to a photo of Rainey's band used in the film's closing credits, and other accounts, her musicians were named Ed Pollock, Albert Wynn, Thomas A. Dorsey, Dave Nelson, and Gabriel Washington. And it doesn't appear that any of them died in a violent confrontation after a Rainey recording session.
Ma Rainey had close romantic relationships with women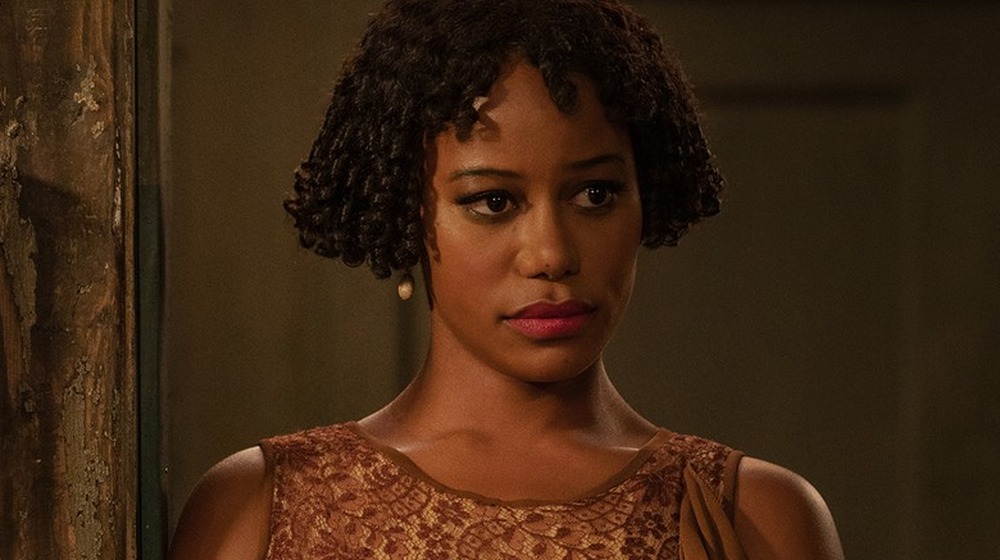 The professional tension between Ma Rainey and trumpet player Levee is high, and it's central to the plot and themes of Ma Rainey's Black Bottom. Levee yearns to break away from being a backing musician for the singer –forever in this talented woman's shadow –in order to start writing and performing his own work, and he bristles at Ma Rainey's authority. He significantly increases her resentment and animosity when he makes a play for Dussie Mae (Taylour Paige), a woman Ma brings along to the recording session who is clearly her girlfriend. 
Even though it was the 1920s, and most non-heterosexual people could not openly express their orientation, Ma Rainey bravely and unapologetically did, lacing her songs with references to her female lovers, when sodomy was illegal in New York State. Rainey would be punished for her openness. According to PBS, she was arrested at her home in Harlem, New York City, in 1925 for hosting a "lesbian party," and her protégé, future blues legend Bessie Smith, had to bail her out. 
In Ma Rainey's Black Bottom, Ma gets very angry when the name of this other singer, also known as the "Empress of the Blues," is mentioned, viewing her as a rival. In real life, the relationship was a bit warmer — not only did Smith get Rainey out of jail, but the two were good friends (per Biography) and possibly lovers (per Billboard).