This Intense Jason Momoa Movie Is Crushing It On Netflix Right Now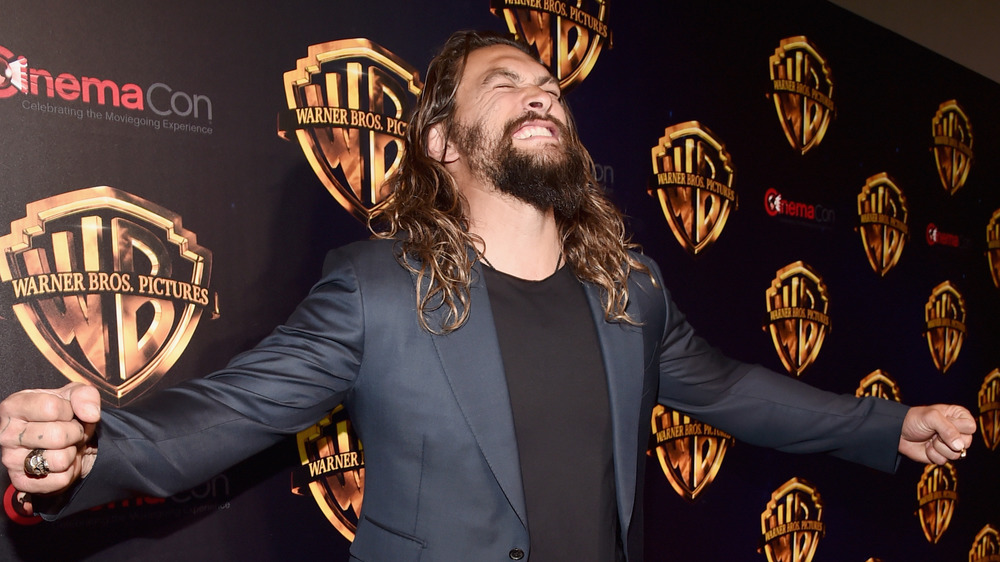 Alberto E. Rodriguez/Getty Images
If lockdown, quarantine, or just the long dark nights have you climbing the walls in the days before Christmas, there might just be the ideal movie on Netflix for you — a story of isolation, anger, and the kind of violence that many of us nowadays can't help but find a little bit cathartic.
The movie is Braven, an action thriller from 2018 starring Aquaman himself, Jason Momoa, which since its arrival on Netflix last week has enjoyed a steady place in the streaming platform's Top 10 most viewed titles, reports The Numbers.
Braven's newfound popularity has taken many by surprise. Why, in December 2020, should a two-year-old little-remembered movie find itself among festive hits like How The Grinch Stole Christmas and A California Christmas, as well as the year's top releases like Ma Rainey's Black Bottom and The Queen's Gambit? Let's take a look and find out why this Momoa-powered production has found itself as one of the unexpected Netflix favorites for Christmas 2020.
Braven: a breakout Christmas 2020 hit
Without wanting to give too much away, Braven (which currently has a Rotten Tomatoes rating of 77 percent) seems to fit the bill as a Christmas movie for our times for a number of reasons. First off, it stars Jason Momoa as a lumberjack, complete with the beard and plaid shirts that continue to permeate 2020 fashion, as Men's Journal reports. COVID-19 has certainly forced the world to embrace isolation, and nature walks have emerged as the go-to lockdown stress reliever. Then there's the adoption of woodland-evoking folk by major pop artists like Taylor Swift (per the Indian Express). The whole package is so very on-trend that it seems to answer the question all by itself.
The plot finds Momoa's Joe Braven defending his family against a drug gang who have just so happen to have hidden a truckload of cocaine at his isolated (2020ish), snow-clad (Christmassy) cabin (folk-like). The movie's hero, armed Hunger Games-style with a bow and arrow, goes up against very bad guys, while looking great and wilderness-competent in the snow. The old political adage seems to hold true: in times of crisis, we all go looking for a strongman. And who in the world is stronger than the big man himself, Jason Momoa?