The Tragic Death Of Neil Peart's Daughter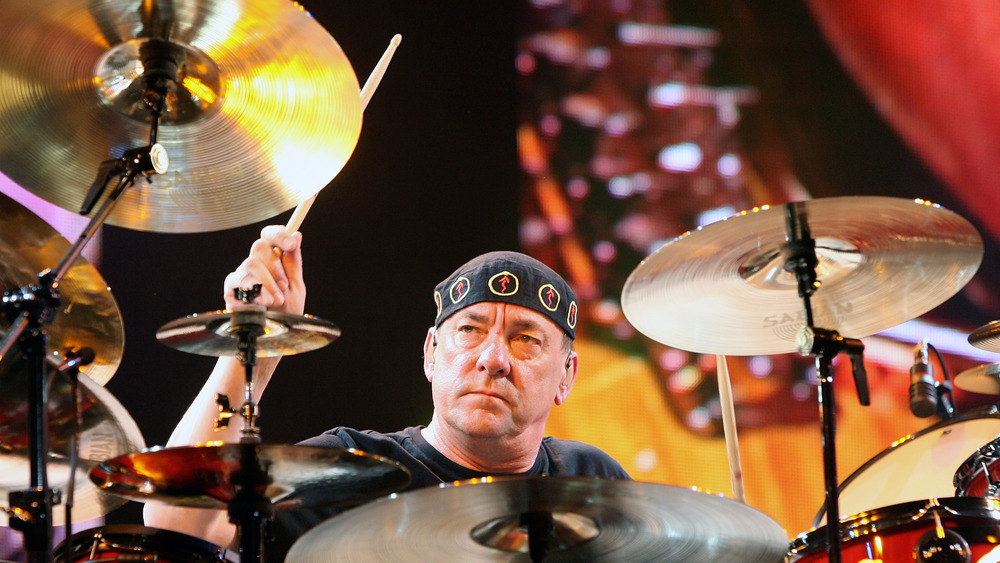 Ethan Miller/Getty Images
Famed Rush drummer Neil Peart has been a revered face in the rock world for nearly half a century, credited with helping carve out the Canadian band's signature prog-rock sound after the departure of former drummer John Rutsey. Since 1974, Peart has been a core member of the band, earning nominations for several Grammy and Juno awards while embarking on countless tours.
From late 1996 to July 1997, Rush toured in support of its album Test for Echo. And after the final stop in Ottawa, Ontario, drummer Neil Peart headed home to Toronto. His (at the time, only) daughter, Selena Taylor, was 19 and heading for college, and Peart wanted to see her off.
Peart was considered to be a "family man" by many. Per Ultimate Classic Rock, Peart grew up with two loving, supportive parents who stood behind his passions of becoming a drummer, even matching his part-time savings to send the young drummer to England to study the art.
Peart started his own family when he settled down with common-law wife Jacqueline Taylor around the time he joined forces with Rush members Geddy Lee and Alex Lifeson. Taylor and Peart welcomed daughter Selena Peart Taylor in 1978, and the trio were reported as a happy, healthy family. And then tragedy struck.
A tragic accident would take the life of the Selena Peart Taylor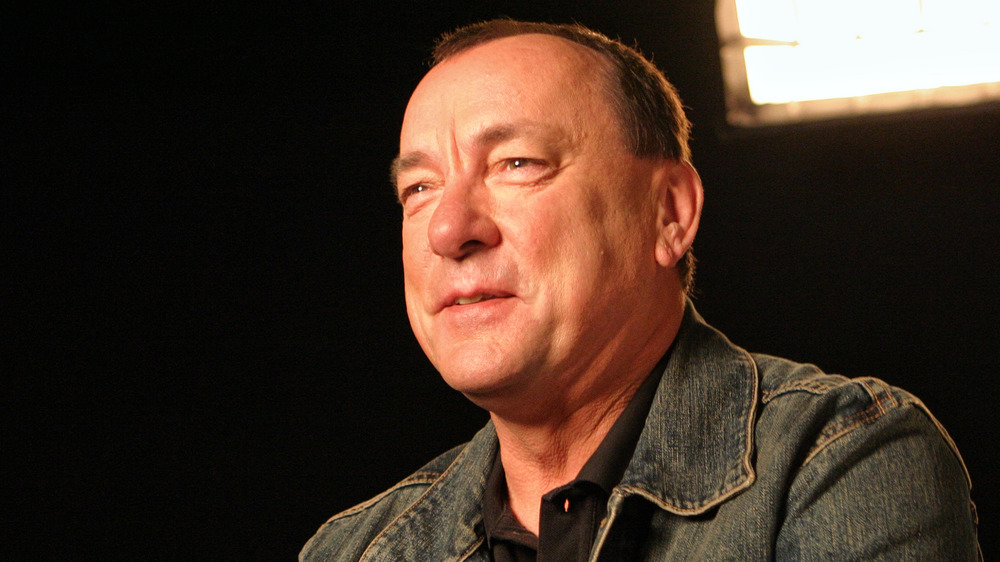 Bill Tompkins/Getty Images
As MTV News reports, on August 10, 1997, Peart got on his motorbike to guide his daughter driving "through the back roads of Quebec to a gas station in Hawkesbury, Ontario," as Peart wrote in his book Ghost Rider: Travels on the Healing Road. While Taylor did reach her destination, the 19-year-old died later that day after being involved in a single-car accident in which her Jeep rolled over on Highway 401, somewhere between Toronto and Montreal, killing Jackie and Neil's only child.
The horrible news affected the couple tremendously, with Ultimate Classic Rock reporting that the aftermath led to Jacqueline suffering an effective breakdown. She would die 10 months later after a battle with cancer, though Peart believed it was really a broken heart. As for himself, Peart contemplated taking his own life.
"In the days following Selena's death, I had learned for myself how a sunny day could actually seem dark, the sun totally wrong, and how the world around me, the busy lives of all those oblivious strangers, could seem so futile and unreal — as futile and unreal as what passed for my own life," Peart later wrote in his memoir. ""It was hard for me to accept that fate could be so unjust, that other people's lives should remain unscarred by the kind of evil that had been visited upon me."

Peart himself died of brain cancer on January 7, 2020, at the age of 67.