A Look At Nina Simone's Troubled Marriage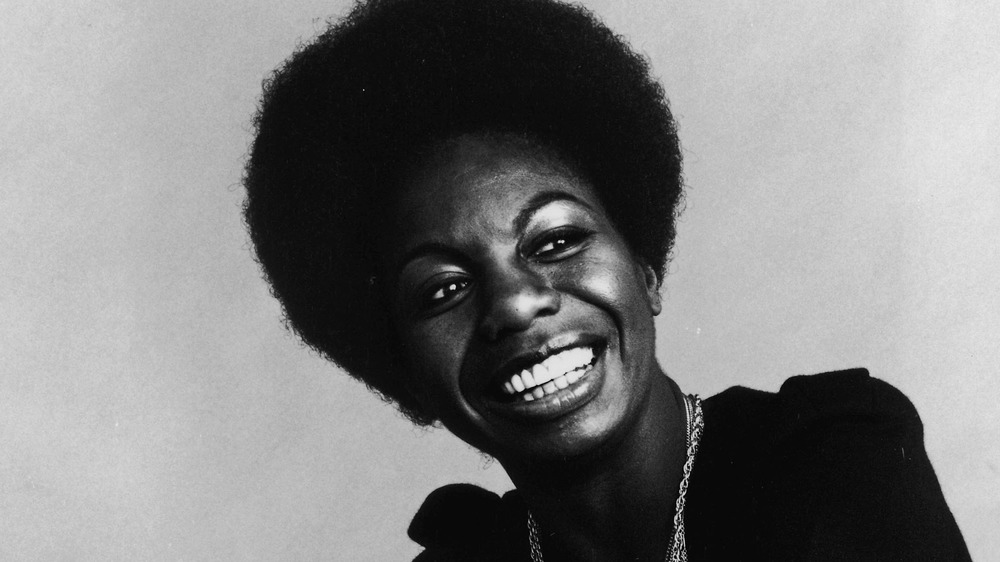 Jack Robinson/Getty Images
Born Eunice Kathleen Waymon in Tryon, North Carolina in 1933, Nina Simone went on to become one of the true icons of 20th-Century American music. According to the biography posted on her website, Simone was a child prodigy at the piano who could play by ear at the age of three.
Born to a Methodist minister mother and lay preacher father, Simone grew up in the church, surrounded by love and music. She excelled in school and graduated as valedictorian, but her dreams of furthering her music education in college were dashed by biased admissions practices, says Philadelphia Magazine, and financial struggles. As Biography relates, Simone was accepted at the famed Julliard School in New York, intending to become the first major African-American concert pianist, but ran out of money and had to leave. Angered but undaunted, Simone began playing in Atlantic City nightclubs under her soon-to-be-famous stage name. From that humble start, Simone went on to worldwide acclaim as a jazz pianist and performer, recording more than 90 albums between 1958 and 1974 that paired her jazz chops with her background as a classical pianist.
She enjoyed six top-100 hits, says Billboard, including 1959's "I Loves You Porgy." In addition to her musical legacy, Simone was also known as an outspoken leader of the Civil Rights era. But for every highlight, Nina Simone seemingly endured countless heartaches, particularly in her private life.
A public life and private struggle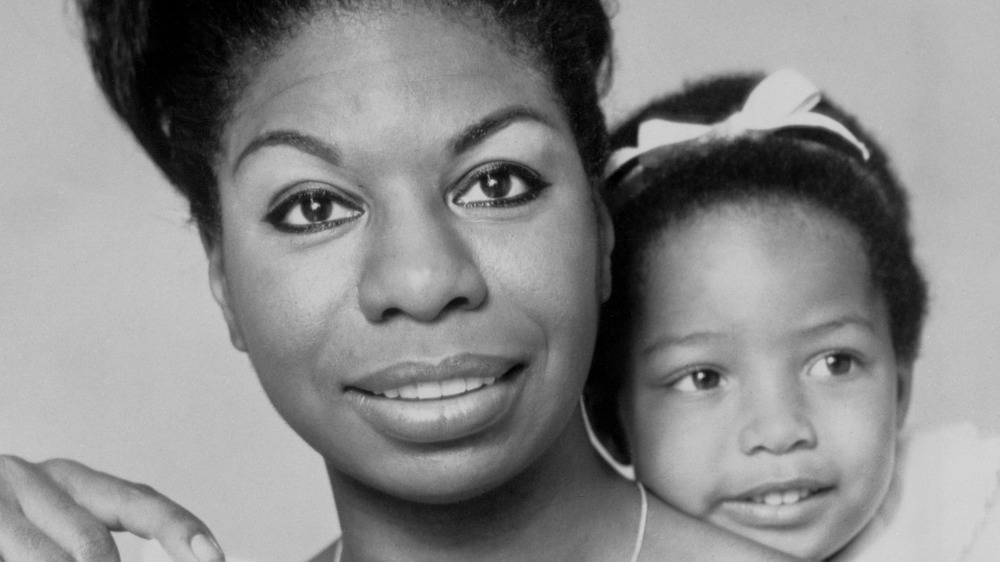 Michael Ochs Archives/Getty Images
Simone was married twice — first (and only briefly) to a white man described by the New Yorker as a "hanger-on" in the Atlantic City nightclub scene but later, infamously, to Andrew (Andy) Stroud, a one-time Harlem police detective who later became Simone's longtime manager. From their first meeting in March of 1961, marriage (later that year) and a child (daughter, Lisa, in September of 1962) came quickly for the pair. It was around this time, Simone began experiencing her greatest artistic successes, and it wasn't long before the young family moved to the leafy New York City suburb of Mount Vernon. Sadly, however, exhaustion from constant touring and Simone's mental illness struggles (which would go unknown by the public until after her death in 2003) meant life was not as picturesque as it may have seemed to the outsider.
Even worse, Simone's heartbreaking diary entries from this period, published in The Believer in 2010, recount regular beatings at the hands of her husband. "Those I can't take," she wrote. "For some reason they destroy everything within me — my confidence, my warmth and my spirit! And when that happens I just feel that I must kill or be killed — you know how I just about lost my mind the last time."
Nina Simone's troubled marriage ends in divorce but her struggles continue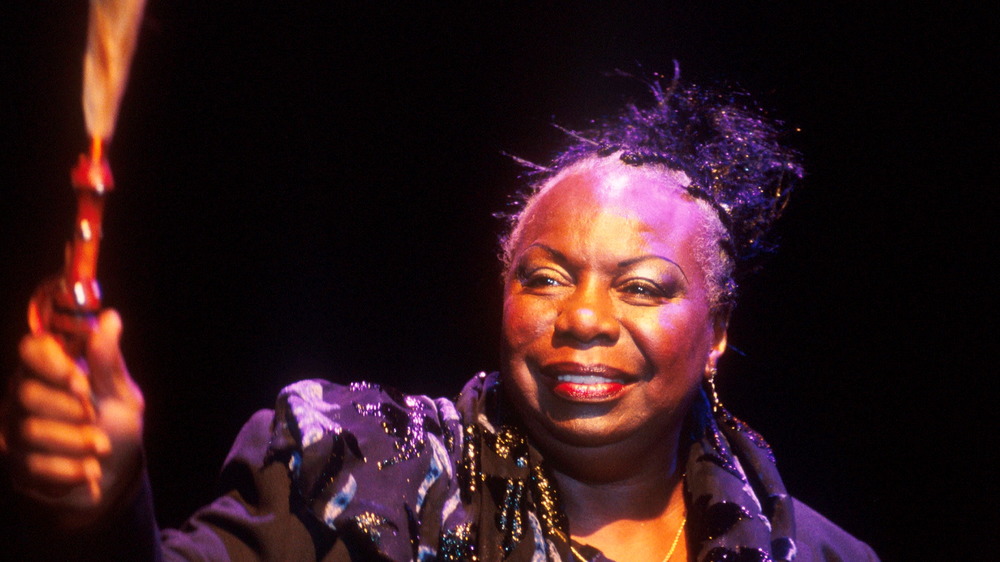 Michael Putland/Getty Images
Her 1970 escape from and dissolution of her marriage to Stroud was the beginning of a new but just as challenging era for Simone. Looming, too, was Simone's tax bill (unpaid on principle, per Anti War Songs, as protest against the Vietnam War) and the threat of arrest should she remain in the United States. Simone initially fled to Barbados, followed by Liberia, and then several peripatetic decades crisscrossing Europe.
Though she had escaped a troubled marriage and physical abuse, Simone's personal struggles were still with her. Simone continued to struggle with mental illness — most likely bipolar disorder, per The Believer, posted at Longform – though she seems to have settled into a somewhat comfortable life in her later years. She eventually made her home in France and released her final album there in 2003 before succumbing to breast cancer that same year.
Nina Simone experienced trauma throughout many of her most successful years, certainly as a result of her troubled marriage, and so it's all the more remarkable to see the strength she projected and the artistic triumphs she achieved that earned her so many still-fervent fans, then and now.