The Tragic Death Of Jayne Mansfield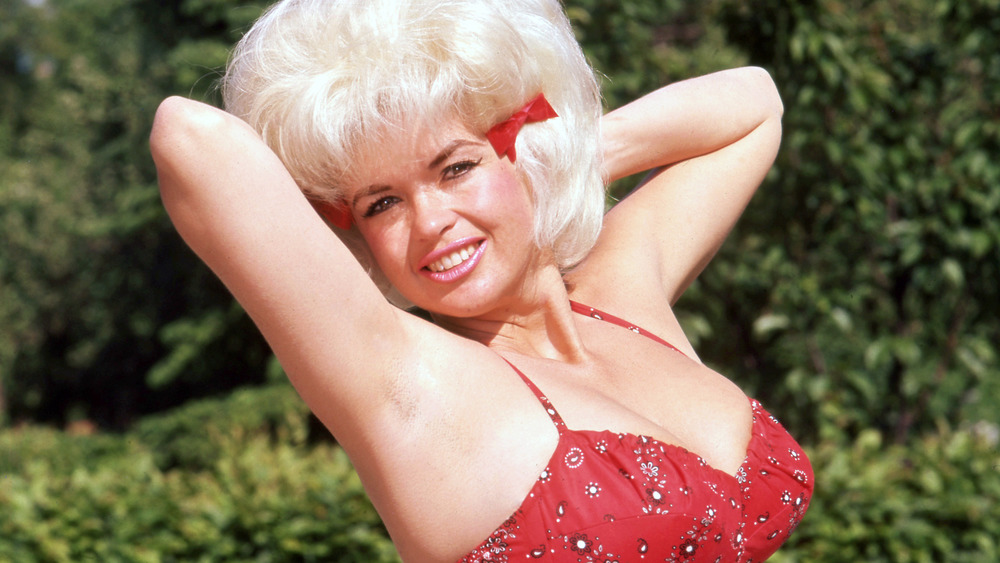 Icon And Image/Getty Images
On a clear June night in 1967, after the last of her two performances at a supper club in Biloxi, Mississippi, actress, pinup, and Hollywood bombshell Jayne Mansfield decided to travel on to New Orleans, where she was scheduled to make a TV appearance the following day. Along for the ride were her boyfriend (and divorce attorney) Samuel Brody, and three of her children (including then three-year-old Mariska Hargitay, star of Law & Order: Special Victims Unit, along with two of her older brothers).
According to NOLA.com, the group set off in a 1966 Buick Electra convertible with 19-year-old driver Ronald Harrison behind the wheel. The plan was to arrive at their destination, the Roosevelt Hotel, later that morning. They never made it.
As All That's Interesting tells it, on a rural road, just before 3 a.m., their convertible followed a semi-truck into a cloud of what is believed to have been mosquito spray. While the truck driver slowed down in the fog, the Buick did not and crashed into the back of the truck, driving the car under it and shearing off the top of the convertible. All three adults (along with Mansfield's dog) were believed to have been killed instantly. Miraculously, all three children in the back seat survived.
Wild rumors in the aftermath of Jayne Mansfield's tragic death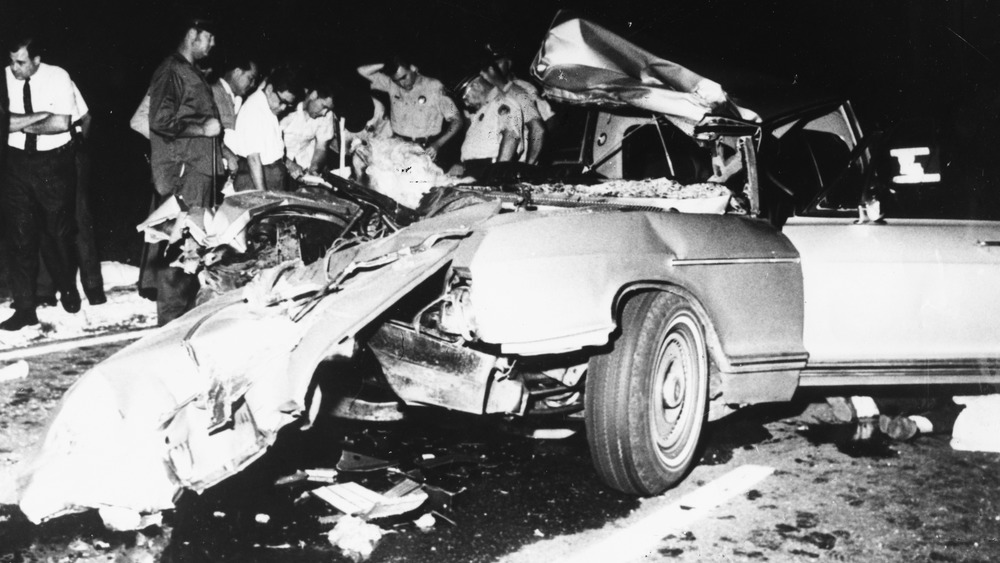 Keystone/Getty Images
Even in the pre-internet era of Hollywood, the death of such a massive star was sure to make headlines. Unfortunately, police photos of the accident scene provoked lurid speculation that fueled urban legends about Mansfield for decades.
Despite a career on stage and screen, starring in such features as The Girl Can't Help It and Kiss Them For Me, many today associate Mansfield most with the long-disproven story that she was decapitated in the accident. The misunderstanding was likely driven by photographs appearing to show a head (but what was more likely a wig) among the wreckage. Jim Roberts, the undertaker who prepared Mansfield's body for burial after her death, insisted, per the Irish Mirror, that "her head was attached as much as mine is." Despite the graphic story being disproved, the reality is that the nature of her injuries were quite severe and included "crushed skull and a partial separation of her cranium." It's perhaps the severity of the injuries, coupled with the banality of the accident itself, that led federal authorities to recommend, as NOLA reports, the industry-wide use of a Rear Underguard Protection System for trucks like the one involved in the crash. Today, those guards are more commonly known as "Mansfield bars."