The Tragic Death Of The Bee Gees' Andy Gibb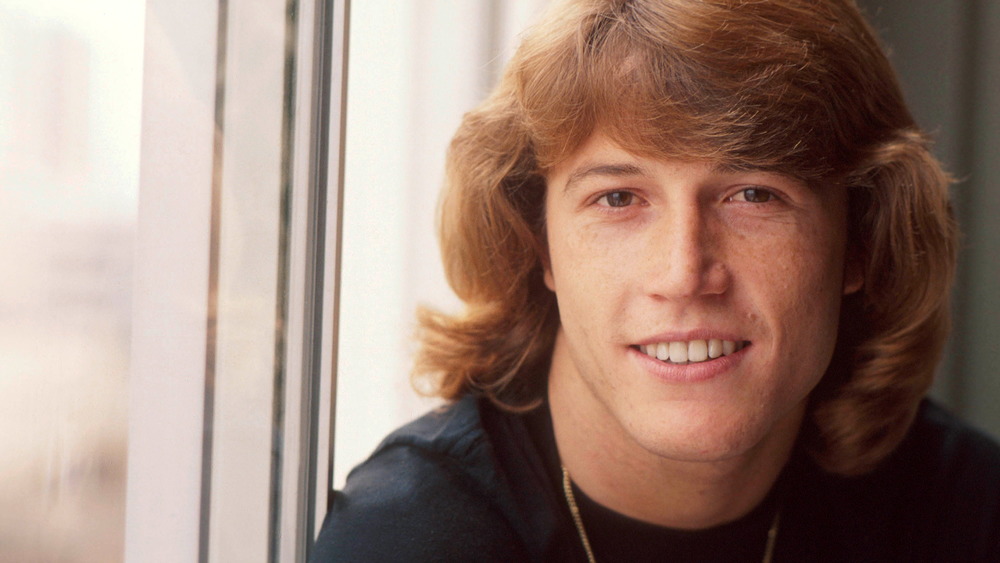 Michael Putland/Getty Images
With their infectious harmonies, danceable melodies, and critically acclaimed production and songwriting skills, the Bee Gees were, as AllMusic put it, "music's most successful brother act." The trio of Barry, Robin, and Maurice, who formed in 1958, would go on to influence scores of artists over the decades, from Tame Impala and The Cribs to Destiny's Child and Jordin Sparks. The Bee Gees would continue to work long after disco was no longer king, producing an array of musical projects and collaborations with other creative influencers. In 1997, the Bee Gees were inducted into the Rock and Roll Hall of Fame.
Although the youngest Gibb sibling, Andy Gibb, was never a core member of the Bee Gees, he was a well-respected singer in his own right and occasionally performed with his famed brothers (per Biography). While brothers Barry, Robin and Maurice Gibb found success as a packaged deal, Andy Gibb paved his way as a solo artist, starting with his first hit song in Australia, "Words and Music," which prompted him to go to the United States to advance his solo career.
With help from brother Barry, Andy Gibb released in 1977 his first album, Flowing Rivers, which became a major-label success and scored him two No. 1 hits: "I Just Want to Be Your Everything" and "Love Is Thicker than Water."
Gibb died while attempting to "make a fresh start"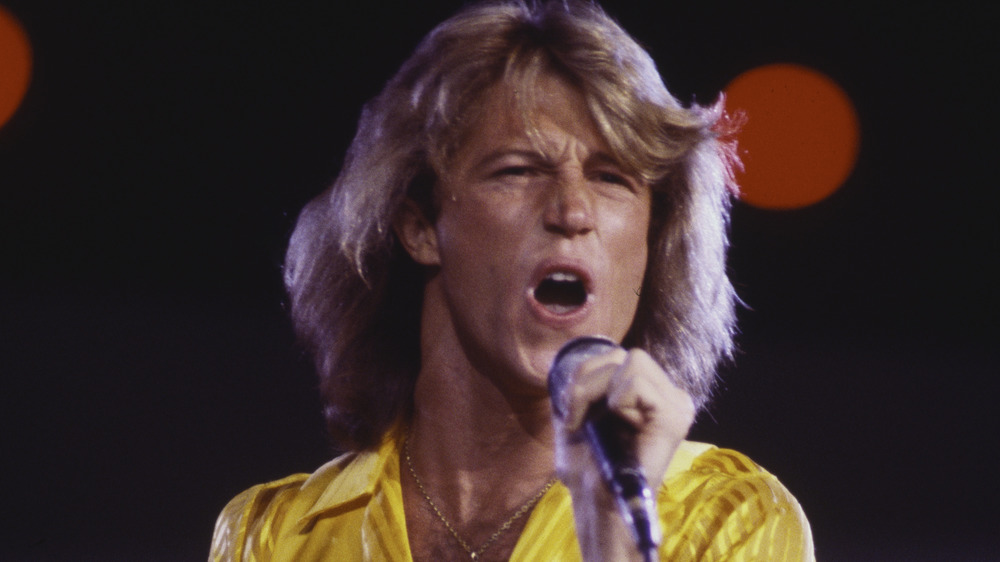 Michael Putland/Getty Images
Though Gibb started his music career in such a promising way with Flowing Rivers, described by Albumism as "a respite — a portrait of Andy as a blossoming creative spirit who poured himself into the craft with enthusiasm and focus," he was already struggling with drug addiction by the time he was preparing his second album.
Problems with drugs affected the singer both personally and professionally. As he attempted to reestablish himself, Gibb was hired for theater and television gigs but kept getting fired for missing work and not showing up for performances. His long-standing relationship with actress Victoria Principal also terminated over substance issues. In the mid-'80s, Gibb finally sought professional help at the Betty Ford Clinic in California, as reported by the Los Angeles Times. But even after his treatment ended, Gibb was completely bankrupt and was never able to return to the success he once enjoyed.
On March 10, 1988, Andy Gibb went to the hospital after reporting having chest pains, where he later died. The doctors ruled that myocarditis, a weakened heart condition, was the cause of death, most likely caused by prolonged cocaine abuse. He died five days after his 30th birthday. He was attempting a comeback record around the same time. "I always knew that one day I'd get a call with news like this. It was only a matter of time," ex-wife Kim Reeder said of his death (via People).