Why The Bee Gees' Robin Gibbs Once Quit The Band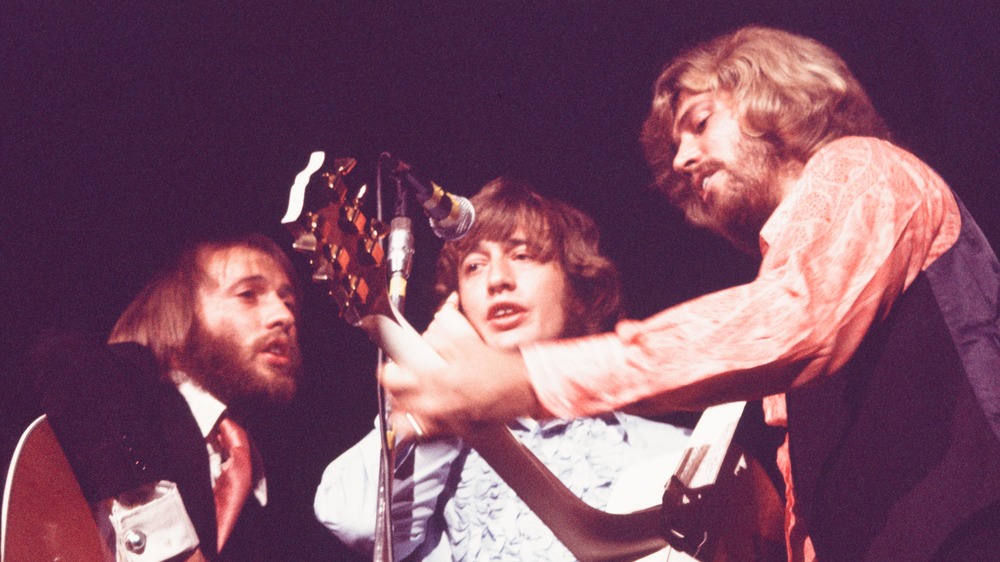 Koh Hasebe/shinko Music/Getty Images
Made up of the famed Gibb brothers, disco legends the Bee Gees took the world by storm in the 1970s with a solid string of successful singles. Characterized by infectious harmonies, danceable melodies and critically acclaimed songwriting, the Gibbs continued to work on an array of musical projects even as disco fell into obscurity.
Although the band was composed of blood-related brothers, the Bee Gees were not without their internal conflicts. Per CNN, while oldest brother Barry Gibb was considered the frontman of the group, brother Robin Gibb was often regarded to be the more talented vocalist. In fact, BoingBoing reports that the two shared a lifelong rivalry both on- and offstage. After some internal fighting during the days following the group's debut, Robin decided to quit the band and attempt a solo career in 1969.
"I remember lots of intense arguments, not speaking to each other for weeks and then coming back together again," Barry Gibb recalled, per Stuff NZ. "It doesn't stop you being brothers. We broke up in 1969, and yet my brothers came to my wedding in 1970 and we started talking again — and suddenly we were back in the studio."
Better as a team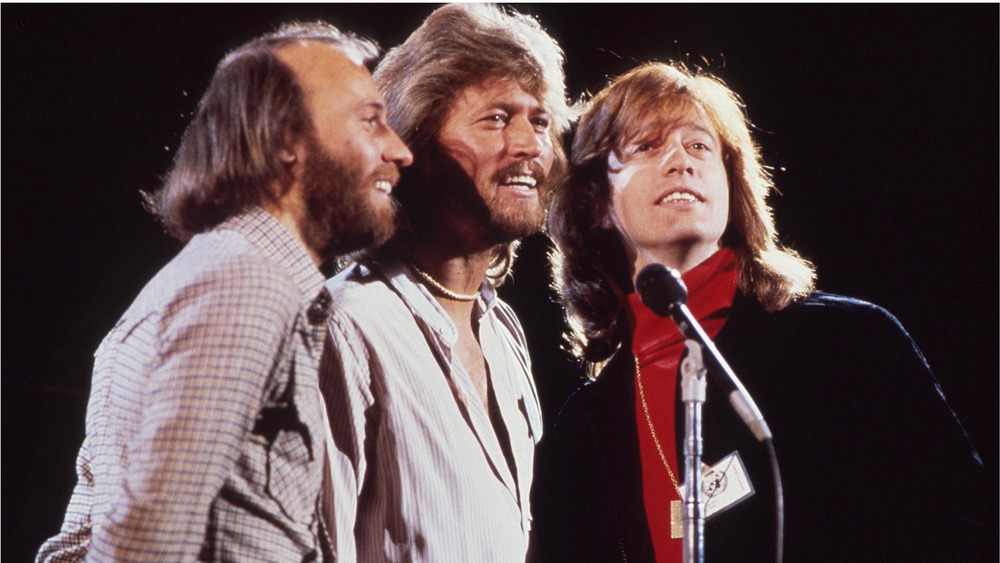 Michael Putland/Getty Images
As NPR reports, Robin blamed the split from the band on individual ambitions, creative differences, and mutual egoism among the brothers. "That was a period where we had tremendous egos for success where we just stopped talking to each other. We had people saying that 'you're responsible for the success of the group,' and 'he's successful,' so we all had our own sort of court," the singer later lamented.
Robin was initially successful as a solo artist, with a number 2 UK hit "Saved by the Bell," which sold over one million copies and received a gold disc. His lone-wolf success was short-lived, however. In 1970 he recorded and released his solo album, Robin's Reign, but was not as successful as he had initially hoped. According to The New York Times, the Bee Gees weren't necessarily cranking out hits during Robin's absence either. Robin rejoined the band in 1970, almost immediately reaching the top of the charts again with 1971's "How Can You Mend A Broken Heart."
It was clear as day that the act worked better as a cohesive band of brothers than as split camps of solo artists.