The Reason Slash's Son Intentionally Didn't Learn The Guitar
Scott Dudelson/Getty Images
A string of Top 40 hits like "Welcome To the Jungle, "November Rain," and "Sweet Child O' Mine," not to mention (according to Forbes) hundreds of millions of dollars worth of concert tickets sales, an induction into the Rock & Roll Hall of Fame, and a permanent place in the hearts of hair metal fans everywhere, all speak to the enduring popularity of Guns N' Roses (also known as GNR).
When you lay it all out like that, it's easy to see why a young musician just trying to wade into the waters of rock stardom might be a bit intimidated by the group's historic success. Now imagine that the young musician in question, London Hudson, has a special connection to the band. Hudson is the 18-year old son of Slash, GNR's legendary, one-named guitarist. Having a famous musician dad like Slash likely meant that London grew up surrounded by guitars to mess around with, but the Suspect208 band member (at Ultimate Classic Rock) wasn't particularly interested.
The real reason Slash's son doesn't play guitar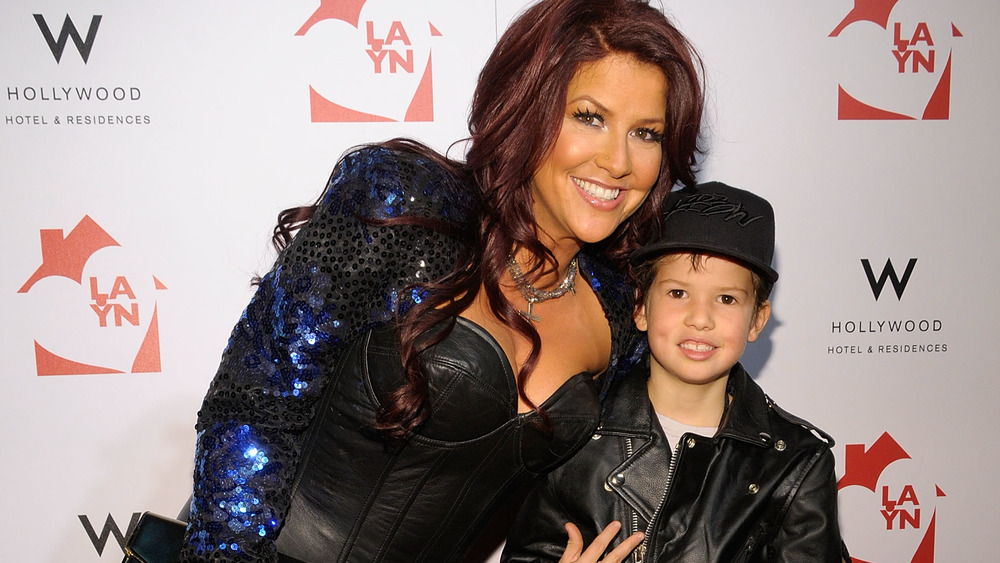 Michael Tullberg/Getty Images
The son of one of rock's most legendary guitarists (who can forget Slash's "Cold November Rain" solo?) is, perhaps surprisingly, a drummer. As he recently told Consequence of Sound (posted on YouTube), "Drumming is my main passion." He went on to explain that not only is he not trying to get better than his dad at guitar, but also that he has never had any real interest in trying. Hudson shared that he chose the drums because they "really called me just 'cause I didn't want to f****** live in my dad's shadow."
Hudson's present band also includes some of the few people who can probably relate to having such large shoes to fill, including singer Noah Weiland, son of the late Stone Temples Pilots frontman Scott Weiland, and bassist Tye Trujillo, son of Metallica bassist Robert Trujillo. But if the band has to answer endless questions about their parents, Hudson, at least, appears to take it in stride, describing (also at Ultimate Classic Rock) what their dads accomplished as "awesome," before explaining that "it's gonna be there forever, but so will we. We're just trying to do something for the new generation."