This Is How Many Times Waylon Jennings Was Married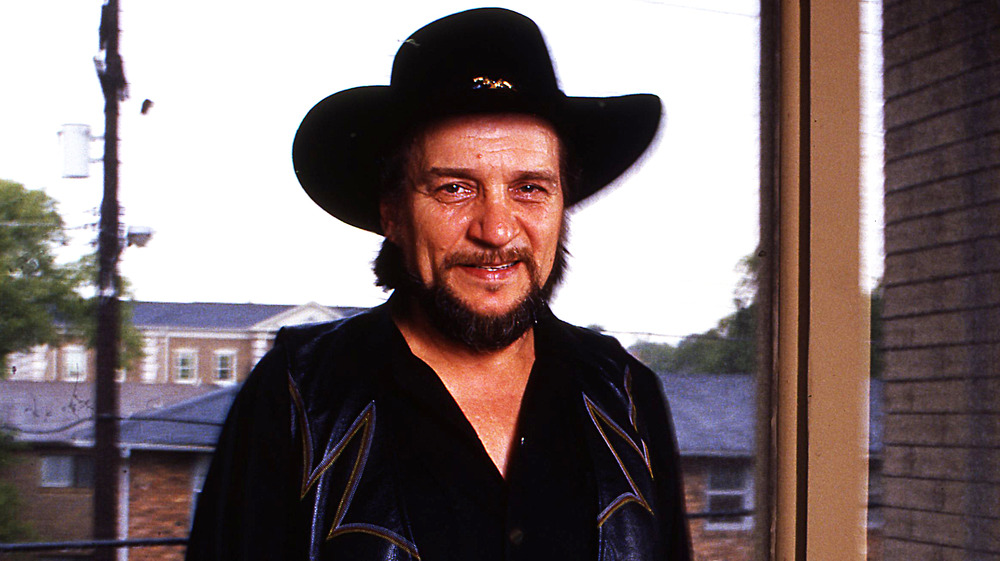 Beth Gwinn/Getty Images
For years, outlaw country music star Waylon Jennings seemed to be living a life straight out of a country song — dropping out of school, railing against the Nashville establishment, doing drugs and getting into trouble with the law, and, of course, being unlucky in love. For Texas-born Jennings, true love was something it would take him years to find. But you can't say the guy didn't try. His first marriage was at age 18 to Maxine Lawrence in 1956. Together, the pair had four children but later divorced. In 1962, the soon-to-be icon married Lynne Jones, and they adopted a child before divorcing in 1967. Never one to stay single for long, Jennings next married Barbara Elizabeth Rood that same year. The pair did not have any children together and also went on to divorce. Keeping count? We're up to three marriages for the "Mammas Don't Let Your Babies Grow Up to Be Cowboys" and "Luckenbach, Texas" singer, but don't worry. Waylon Jennings' hard luck was about to change.
When Waylon Jennings met Jessi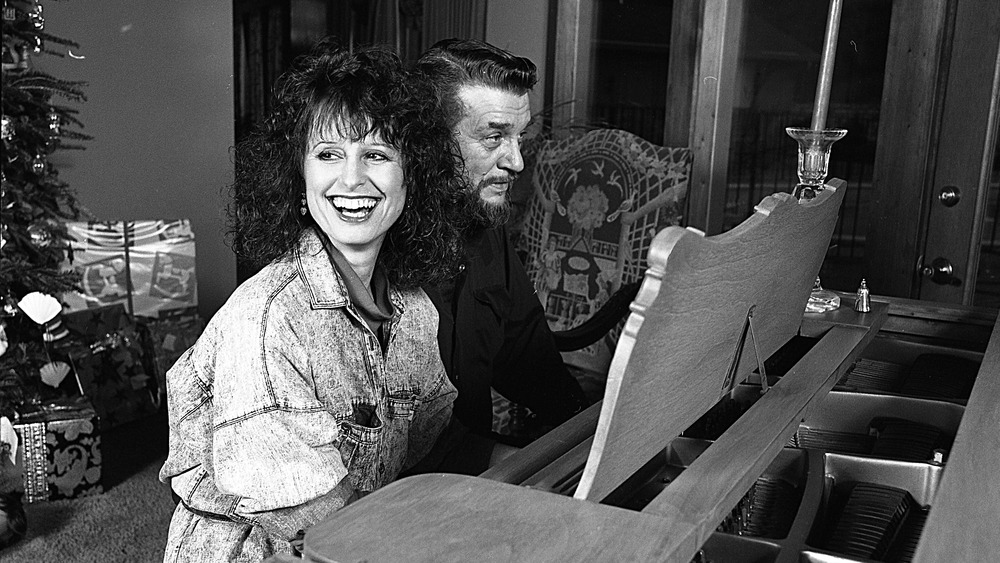 Beth Gwinn/Getty Images
Roughly 17 years after his first marriage and shortly before his career was about to skyrocket, Waylon met and married fellow country music artist Jessi Colter. It would be Waylon Jennings' fourth marriage. In a 1988 interview with Spin, Jennings candidly discussed the toll his wild living and addiction had taken on not just himself but those who loved him. He also attributed his sobriety to Colter, saying, "that was one of the reasons why I was able to pull out of [addiction] because I saw it on my wife Jessi's face." Hank Williams Jr. even playful referenced the change in his song "All My Rowdy Friends Have Settled Down," singing, "And Waylon's staying home and loving Jessi more these days." 
While Colter and Jennings went on to have a son (the musician known professionally as Shooter Jennings), it wasn't always marital bliss for the couple. Alluding to trouble with fidelity on the road, Jennings remarked in that same Spin interview that the pair had a very honest relationship. Even though Colter "had a lot of things to understand," he went on to speculate that "she is the only person in the world who could have been married to me and stayed with me." Indeed, the two remained married until Jennings' death in 2002.