Details You Didn't Know About Mary Heath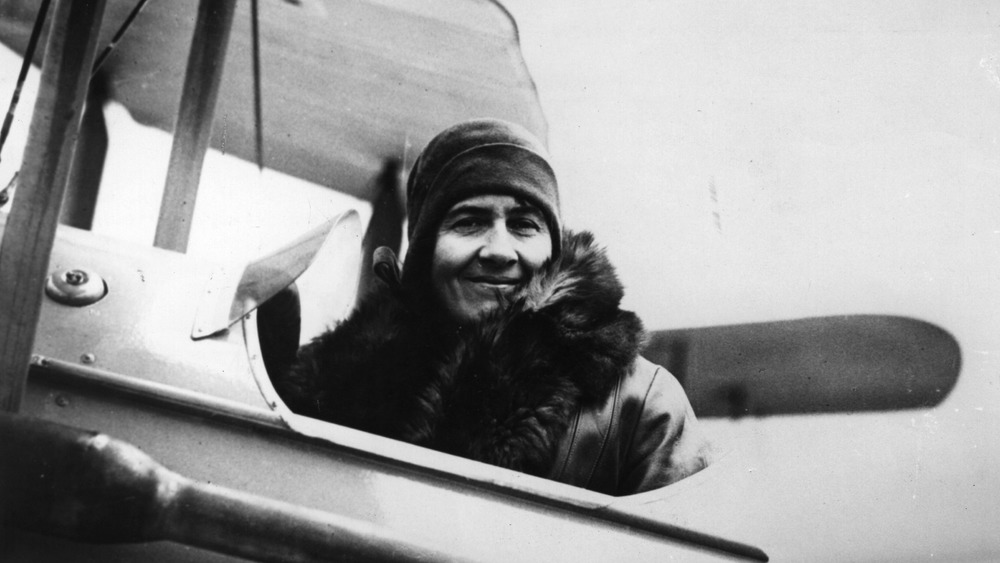 Hulton Archive/Getty Images
Women pioneering in anything should be celebrated, and the life of Mary, Lady Heath is not an exception. But, like many other groundbreaking women, people may not have heard of her.
Heath, born Sophie Catherine Theresa Mary Peirce-Evans, is the first woman to hold a commercial flying license in Britain and the first pilot to fly from Cape Town to London. She became Lady Heath when she married her second husband, Sir James Heath, in 1927.
Even before she became an adult, Mary Heath already faced trauma. When she was a year old, her father bludgeoned her mother to death. Charged with murder and declared insane, he was sent to an asylum, and Heath was taken in by relatives, wrote SP's Aviation. She was a big athlete, but her aunts discouraged her from pursuing it. Heath ignored her aunts and represented the United Kingdom in the 1923 Women's Olympiad and 1926 Women's World Games. Heath enrolled in the Royal College of Science for Ireland, where she wrote for the student paper.
During World War I, she met Captain William Davies Elliot-Lynn and married him. The next year, Heath signed up as a dispatch driver to do her bit for the war effort. She served in England and France. After the war, Heath went back to college to finish her degree in agriculture. Her husband had moved to East Africa, but Heath did not like it there. They divorced soon after.
Mary Heath's obsession with flight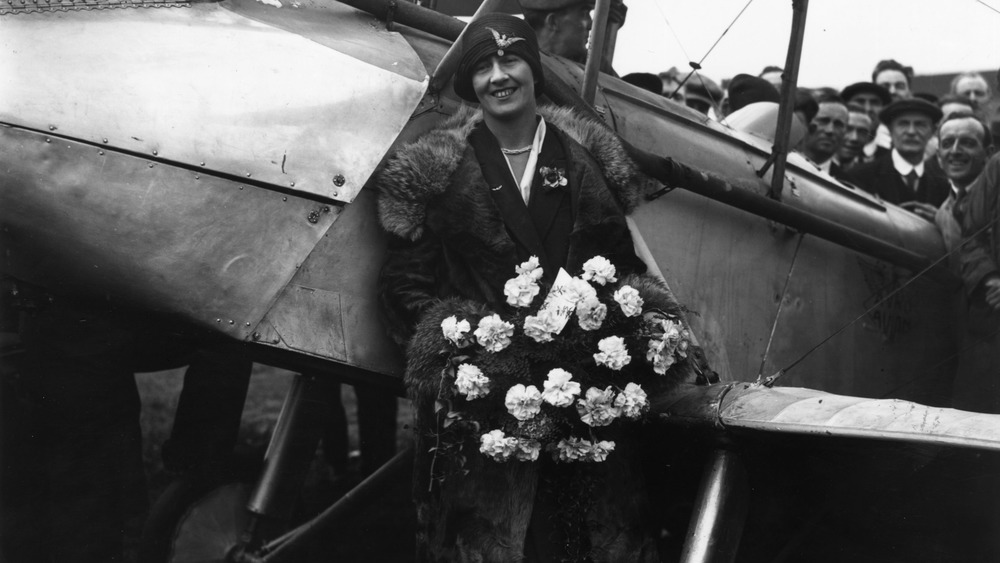 E. Bacon/Getty Images
Heath's first brush with aviation came in May 1925. She traveled to Prague for the Olympic Congress, explained Arrivals Hall, and the experience changed her. She became obsessed with flight.
When Mary Heath got back to London, she enrolled in flying lessons and flew solo within weeks. She earned her private flying license in November and promptly began attempting to break records. She even became the first woman to jump from a plane with a parachute.
Since airlines didn't hire female pilots, Heath competed in air races and gave lessons to make money. SP's Aviation pointed out she often beat her male counterparts in the races. Heath wanted to carry passengers in her plane, so she sought a commercial pilot's license. But the International Commission for Air Navigation (ICAN) banned women from getting a commercial license in 1924. The group said women's menstrual cycle disrupts their flying abilities.
Heath petitioned ICAN to give her a license and managed to convince some male pilots to support her. The commission relented but would only grant her a permit if she passed all tests. She did, and Mary Heath became the first woman in Britain and Ireland with a commercial pilot license in 1926.
Never one to hide her femininity, Heath sometimes flew while wearing a mink coat, high heels, and pearl earrings, wrote RTE.
Heath wanted her own aircraft to make money. One way to do it was with a rich husband, and she found it in Sir James Heath.
A historic flight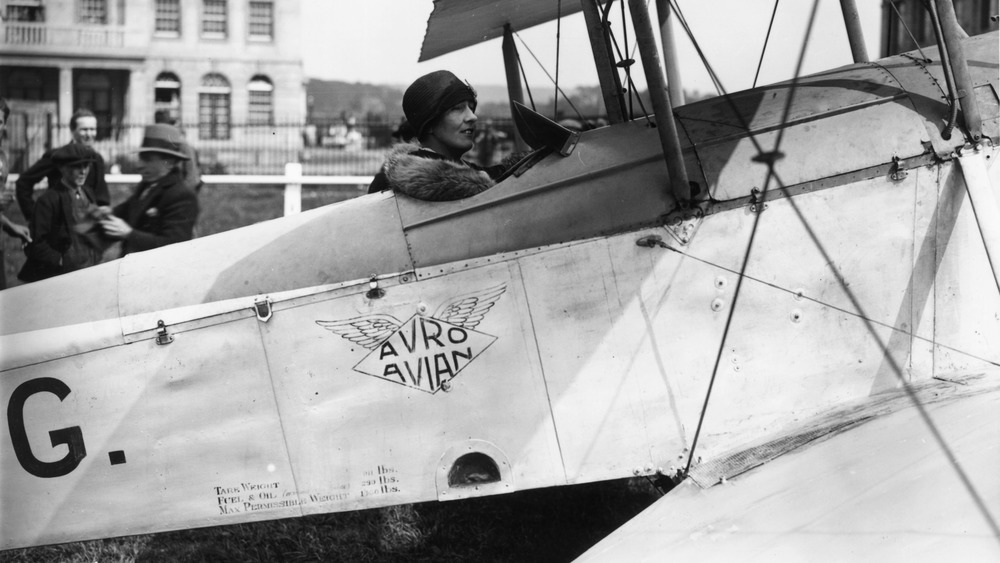 E. Bacon/Getty Images
While honeymooning in South Africa, her husband arranged for a light airplane, an Avro Avian, delivered to them. Mary, now Lady Heath, decided she'd fly the plane back to London from Cape Town to promote flying. She initially thought it would take her three weeks, but Heath's route made the trip three months long.
It was a challenging flight. She suffered heatstroke over Zimbabwe and had to land and jettison cargo. Heath never liked flying across the water, so she took a different route across the Mediterranean Sea, adding more time to her journey. She landed in London on May 17. She climbed down her plane dressed to the nines, shocking people used to dirt splattered pilots. Heath became a celebrity and even wrote a book about her experience. Her husband greeted her, but they became estranged soon after.
Soon, Heath moved to the United States, where she became the first female airline mechanic and flew with the airline KLM. Heath met Amelia Earhart while in the U.S. and sold her beloved Avian to the aviatrix. During a race, Heath crashed through the roof of a factory in Ohio in 1929. She was in a coma for weeks, and when she woke up, her husband had filed for divorce.
She was never the same after the accident. Heath's eyesight was damaged from the crash, so she lost her commercial pilot's license. She did marry again, this time to Jack Williams. Suffering from alcoholism, Mary Heath died in 1939 from a fall down the stairs of a London tram.