The True Story Behind Elton John's Tiny Dancer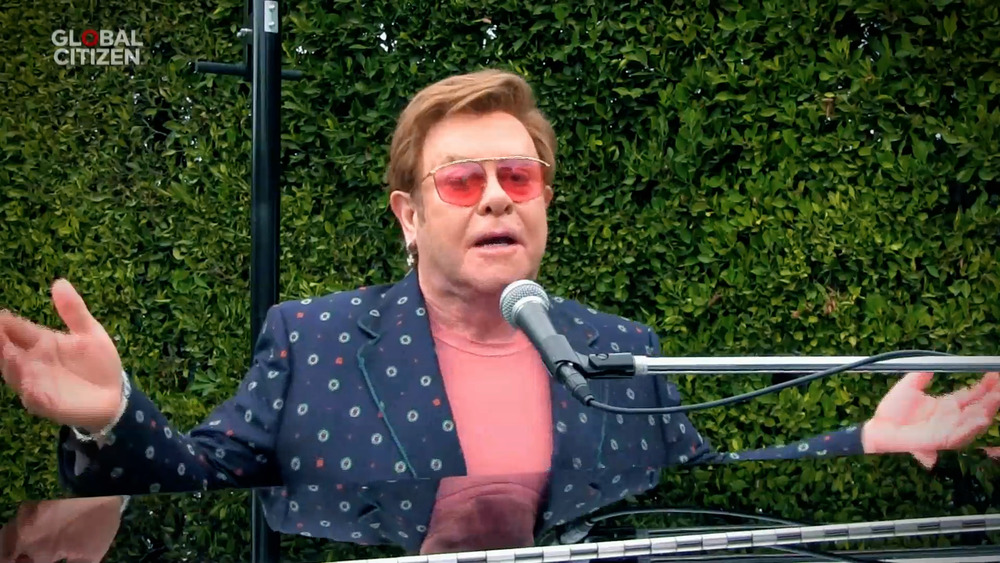 Getty Images/Getty Images
Over the course of a career stretching more than five decades, English musician Elton John has produced a remarkable body of instantly recognizable work. From "Crocodile Rock" to "Your Song," the hitmaker is known for a string of tunes beloved by generations. "Tiny Dancer," a song from his 1971 album, Madman Across the Water, is now one of John's biggest successes, easily identified by even the most casual listener. The tune wasn't always so well-received, however.
Per Rolling Stone, the track was a minor hit upon initial release and didn't truly become one of the singer's best known songs until its inclusion in Cameron Crowe's 2000 film Almost Famous, where a bus full of rock musicians triumphantly sang along during a scene set in the early 1970s. Elton didn't even release it as a single in the UK, and it only reached No. 41 on the US charts.
As for the song itself, what — or who — is it about? The composition isn't about a miniature ballerina, nor is it about actor Tony Danza, as a famous mishearing of the song would imply. According to Is Tiny Dancer Really Elton's Little John?: Music's Most Enduring Mysteries, journalist Gavin Edwards interviewed the track's lyricist, Bernie Taupin, John's co-writer, generally credited with writing the best words on John's best recordings. Taupin said "Tiny Dancer" is a reflection about his first trip to the West Coast of the United States and the women he met in his travels.
'Tiny Dancer' wasn't a real dancer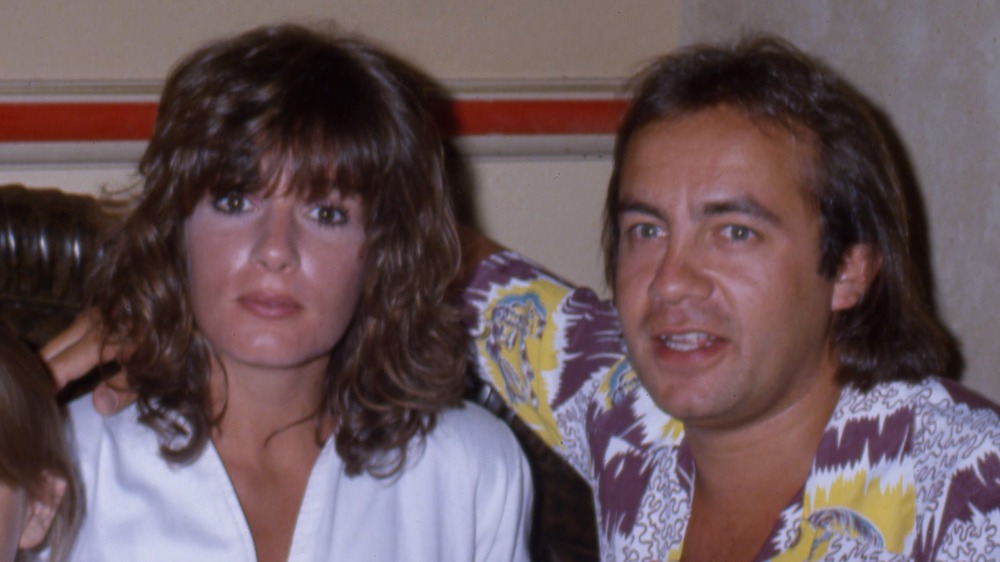 Michael Ochs Archives/Getty Images
"We came to California in the fall of 1970, and sunshine radiated from the populace. I was trying to capture the spirit of that time, encapsulated by the women we met," Taupin said. "They were free spirits, sexy in hip-huggers and lacy blouses, very ethereal, the way they moved ... they had this thing about embroidering your clothes. They wanted to sew patches on your jeans. They mothered you and slept with you. It was the perfect Oedipal complex." So why are these dancers "tiny"? "Well, I guess that's just poetic license. It just sounds better than 'small dancer' or little dancer," Taupin said, "although they were all petite and lithe."
But even as the lyrics shy away from naming a specific person, Taupin's ex-wife, Maxine Taupin (pictured above, with Bernie), told the New York Post in 2019 that she believes the track is about one specific woman: herself. "I knew it was about me," she told The Post. "I had been into ballet as a little girl and sewed patches on Elton's jackets and jeans," both referenced in the song. Recalling her first time hearing the song, she remembers getting "goosebumps" at London's Trident Studios in 1971. As American Songwriter reports, the credits for the song on the Madman Across The Water album end with the words, "With love to Maxine."
Bernie and Maxine married in 1971 — Elton was Best Man — but divorced in 1976.