The True Story Behind Queen's 'Don't Stop Me Now'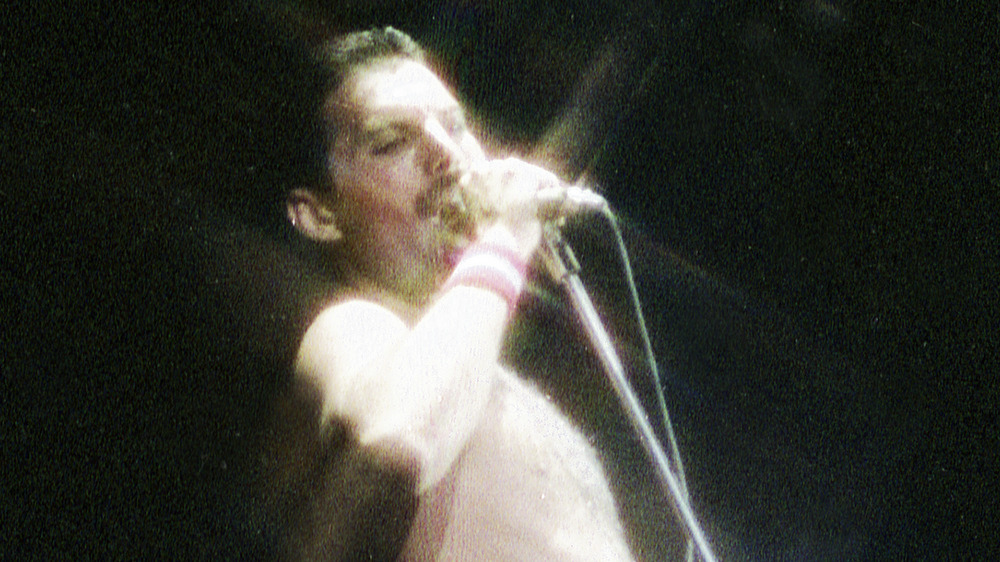 Bill Tompkins/Getty Images
British rock band Queen is a global rock music powerhouse, releasing cuts that became the soundtrack for people's lives, as well as the soundtrack for a number of movies. With hits such as "We Will Rock You" to "Bohemian Rhapsody" to "Find Me Somebody to Love," the London-based group has found terrific success. Nevertheless, one track that is now recognized as an exemplary Queen recording was not so well-received upon its release in 1978, a single from their seventh studio album, Jazz.
According to iHeartRadio, "Don't Stop Me Now" was initially released as a radio single in 1979. The band fully expected it to be a radio hit like several of Queen's previous singles. Much to their surprise, the song flopped (relatively speaking) in America, peaking at No. 86 on the charts. It was only performed live during 1979, with the last performance in the Crazy Tour, per Queen Concerts. While it did considerably better across the pond on the U.K. charts, where it peaked at No. 9, it took decades for the song to become the anthem it is today.
"I think when we were doing it in the studio, we all thought, 'Oh, it's a massive hit.' But it actually didn't happen at the time," guitarist and songwriter Brian May said in a 2012 radio interview (posted on YouTube). "But, it's grown ever since."
'Shaun of the Dead' sparked its unlikely comeback
While "Don't Stop Me Now" didn't achieve success on its first release, the recording had a major comeback in 2004, serving as the soundtrack of a major plot point in the comedic zombie film Shaun of the Dead. By 2014, Rolling Stone readers voted it their third favorite Queen song of all time. It has also been featured in Hardcore Henry, American Dad, Skins, Glee, and Doctor Who, and was voted "Best Driving Song" by viewers of the automotive series Top Gear, according to Smooth Radio.
Per iHeartRadio, "Don't Stop Me Now" landed yet another resurgence in 2018 as part of the soundtrack of Bohemian Rhapsody, the Academy Award-winning biopic of Queen frontman Freddie Mercury. That year, the song hit No. 1 on the Rock chart in the U.K. and No. 7 on the Rock and Alternative charts in America.
"I think it's become probably the most played Queen record of all. I have to say it was never my favorite of Freddie's compositions, I think it was kind of thrown together very quickly," May said of the song, per iHeartRadio. "People live it and it's great. Freddie was able to just put his finger on that button of, 'Yeah, let's go out and have a good time.'"