Alex Trebek's Powerful Posthumous Message To Jeopardy! Fans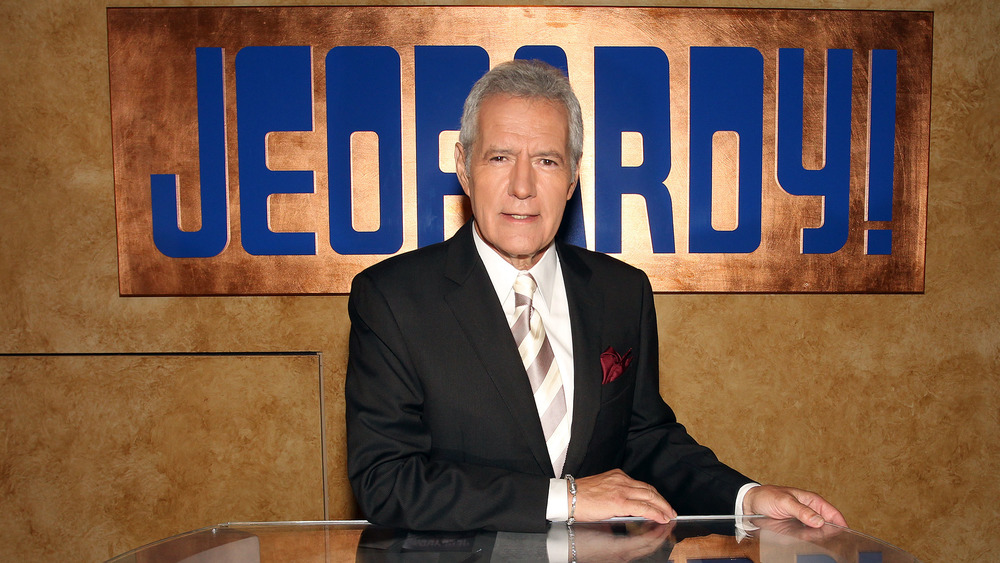 Kris Connor/Getty Images
In a time when the rhetoric around us can seem more combative and divisive than ever, a simple message of kindness and understanding can have even greater impact. This is something that fans of the long-running American game show Jeopardy! have found out only too well this week, when a posthumous message from the show's much-loved Canadian-born host Alex Trebek — who passed away November 8, 2020, at the age of 80, according to Cinema Blend – moved viewers with a powerful plea for collective empathy, love, and understanding. Opening the show, which aired Monday, Trebek offered offered the following heartfelt monologue: 
"This is the season of giving. I know you want to be generous with your family, your friends, your loved ones. But today I'd like you to go one step further. I'd like you to open up your hands and open up your heart to those who are still suffering because of COVID-19, people who are suffering through no fault of their own. We're trying to build a gentler, kinder society. If we all pitch in just a little bit, we're gonna get there."
Alex Trebek's final Jeopardy! appearances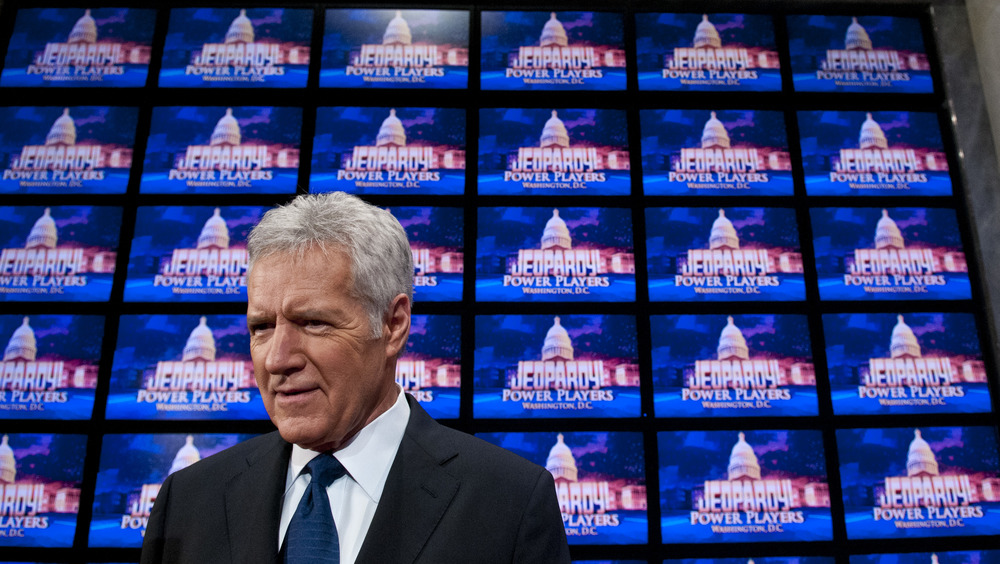 Frederick M. Brown/Getty Images
Trebek's moving message was especially poignant for its timing. The game show host, who had hosted Jeopardy! since its revival in 1984, reportedly recorded the show back in October, according to Deadline, amid a long battle with pancreatic cancer — he'd first been diagnosed with the disease in March 2019. Fans of the show have since watched the final episodes recorded with Trebek, as they have aired after his death in November, knowing they will be the last times they see Jeopardy! with him as its host. Previously, Trebek had delivered messages in which he reminded fans to give thanks "for all the blessings that you enjoy in your lives," according to Cinema Blend.
Monday's show began the final week of Jeopardy! with Trebek at the helm, and fans such as the journalist Courtney Theriault have shared their emotions at knowing these are the last days of having the gregarious presence on their screens.
"Even at the very end, Alex Trebek remained a man of grace and kindness, reminding us all how important it is to genuine, actively care for one another," Theriault tweeted. "This week's episodes are going to be difficult to watch — tissues ready to go — but thrilled we have one more week with you, Alex."