What Became Of Mary Todd Lincoln?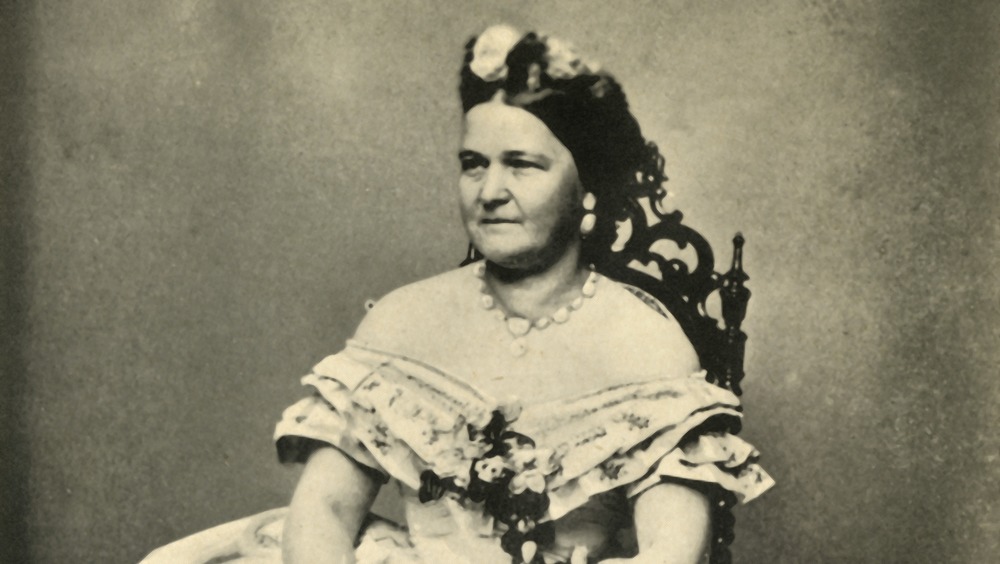 Print Collector/Getty Images
As one of the country's most beloved and revered presidents, the death of Abraham Lincoln was a massive loss. Lost in the confusion of his assassination was the reaction of his wife, First Lady Mary Todd Lincoln, and what happened to her after her husband was killed as he sat beside her. Mrs. Lincoln was inconsolable the night of the assassination at Ford's Theater, and later portrayals of her painted her as insane, making her one of the least liked First Ladies ever. She was even legally declared crazy by her son.
Mary Todd was born to a wealthy family from Lexington, Kentucky. Her mother died when she was six, but even though she did not get along with her stepmother, Todd was sent to the best schools. She left Kentucky for Illinois in 1830, said Biography, and met a dashing young lawyer named Abraham Lincoln.
According to the White House, the Lincolns' courtship was stormy, and the two broke off their engagement at one point. Todd's family disapproved of the match since he didn't have much formal education, was nine years older than she, and came from a poor background.
At last, the two married on November 4, 1842, and a few months later, their son Robert Todd Lincoln was born. By all accounts, Mary staunchly supported her husband's political ambitions. She held parties and other social events to increase his social standing. She shocked people when she chose to follow Lincoln to Washington when he became a Congressman.
Waves of grief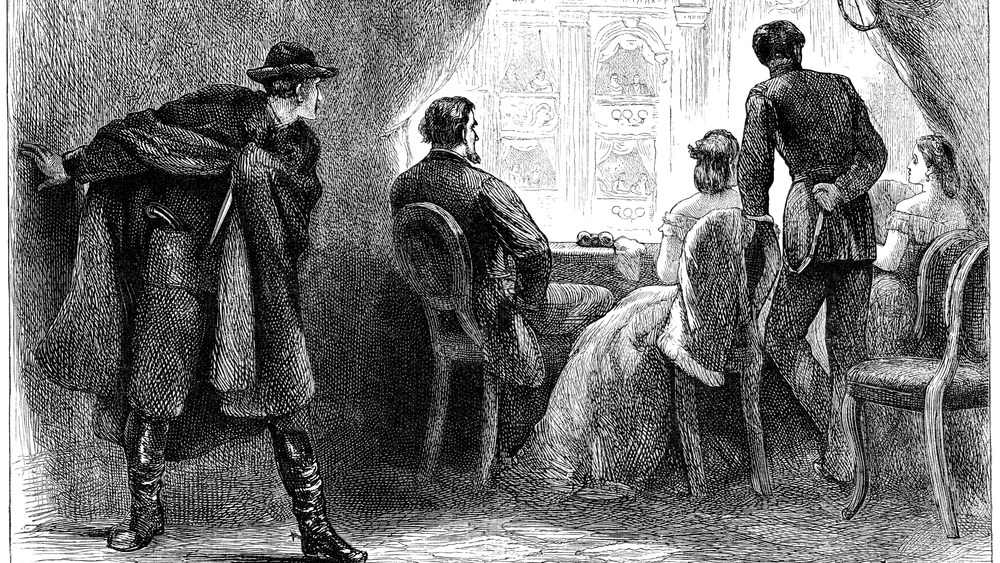 Print Collector/Getty Images
During Abraham's presidency, Mary supported her husband, but she raised eyebrows through her extravagant spending. It was the height of the Civil War, so while the rest of the country was in economic turmoil, the president's wife was buying things left and right. She spent lavishly on social events. But Mary was also disliked because she was outspoken and emotional. When her third son William (Willie) died in the White House, she refused to entertain. People, the same ones who said she spent too much on parties, accused her of shirking her duties as First Lady. Willie's death plunged Mary into a deep depression. Willie was the second of her children to die — another son, Eddie, had died in 1850.
Further complicating things was the fact that her family and home state supported the Confederacy. Even though she backed the Union and her husband, people eyed Mary suspiciously, some labeling her a Confederate spy.
Then came that night in Ford's Theater. The Lincolns held hands, enjoying a rare evening off, when John Wilkes Booth shot her husband in the head. Mary was inconsolable with grief, explained the Mary Todd Lincoln House. She left Washington to live in Illinois with her sons. Meanwhile, Congress granted her an allowance of $1,500 a year, which was not enough to pay bills. Mrs. Lincoln lobbied to get a higher pension, and eventually received the $25,000 Lincoln would've earned for the year. Mary Lincoln conspired with her dressmaker to sell her clothes for cash, a plan that was widely criticized.
The insanity trial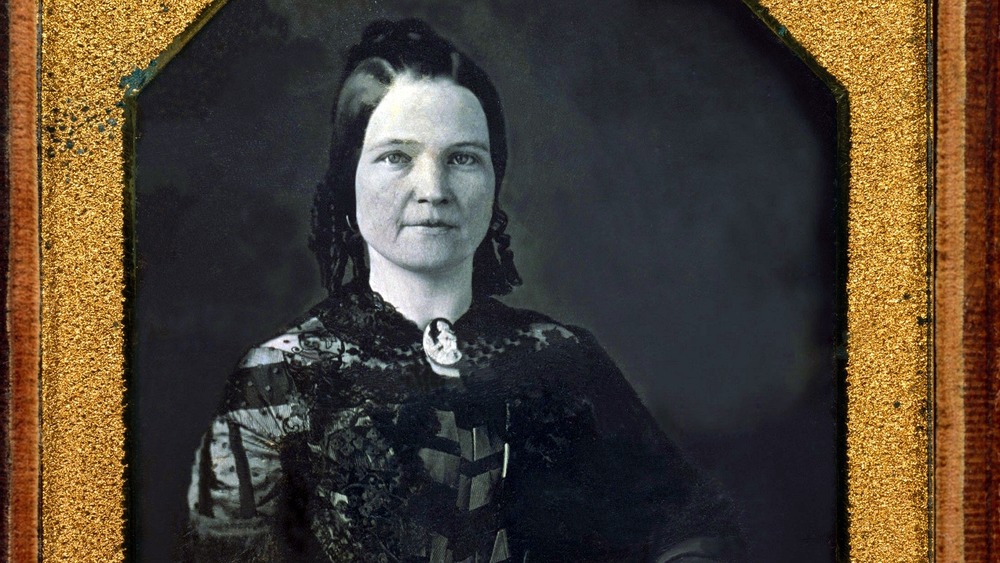 Shutterstock
Mary decided to leave the bad publicity behind and toured Europe with her youngest son Thomas, also called Tad. She kept writing to Congress, asking for a higher pension. They finally relented, giving her $3,000 a year. Then, in 1871, Tad fell ill and died. Once again, Mary Lincoln fell into a deep depression. She started going to spiritualists. In one of these visits, she claimed to have had a vision of a sick Robert. She rushed to her son, only to find him healthy.
Alarmed by his mother's behavior, Robert started court proceedings to declare her insane and sent to an asylum. She had no idea the trial was even going to occur when she was brought to the asylum. While she cooperated with the doctors, Mary wrote to friends, begging them to help her escape. After three months and negative publicity around Robert's actions, she was proclaimed sane and allowed to leave. The ordeal permanently estranged mother and son; they did not see each other again until shortly before her death.
Mary Lincoln once again toured Europe until a back injury forced her to return to Illinois to live with her sister. Suffering from back pain and cataracts, Mary collapsed and died in 1882, 11 years after Tad's death. 
Modern historians believe Mary Todd Lincoln might have been afflicted either with bipolar disorder or pernicious anemia, said CNN. We don't know for sure, but what is clear is that her pain was completely understandable.