The Tragic Death Of Nipsey Hussle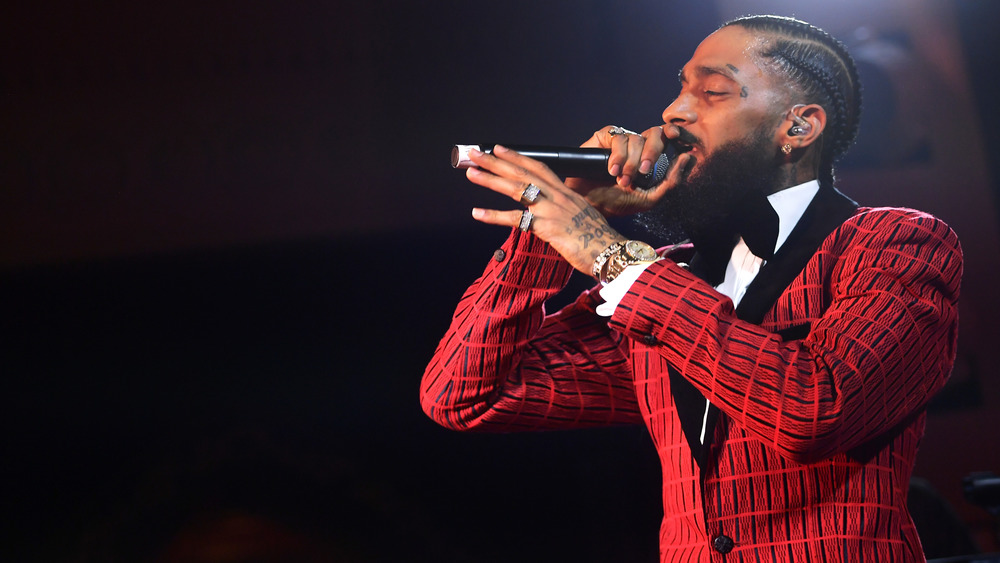 Matt Winkelmeyer/Getty Images
In Los Angeles in the mid-2000s, a young rapper who went by Nipsey Hussle was busy living up to his name. As a young man, Hussle created tirelessly, putting out a string of mixtapes that made him a name in the underground hip hop scene and would eventually lead to him getting signed by a major label in 2018. According to a neighborhood acquaintance, a teenage Hussle could often be found in the parking lot of Crenshaw's Slauson Supermall — just another kid selling mixtapes or incense out of the trunk of his car. But that would soon change. Like many young men in the neighborhood, Hussle was a member of the Crips' Rollin 60s set, per NPR, but he was also much more. While Hussle had already begun to hone his entrepreneurial instincts alongside his growing notoriety as a rapper, he was also becoming a community advocate. Tragically, on March 31, 2019, all the worlds Hussle inhabited would come together in that same parking lot, cutting short a life that had only begun to fulfill its promise.
A chance meeting for Nipsey Hussle changes everything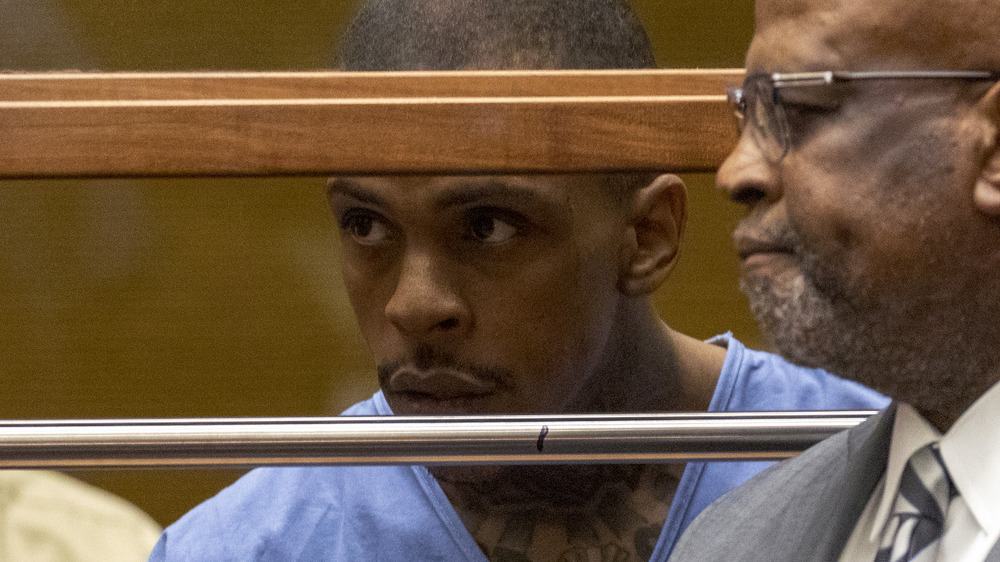 Pool/Getty Images
That Sunday afternoon, Hussle was visiting The Marathon Clothing Store, which he owned and was part of the same mall where he used to sell his mixtapes. In fact, Nipsey Hussle (born Ermias Asghedom) owned the whole strip mall. Per AP News, he was hoping the development would revitalize the whole area. But his support wasn't limited to real estate development. He was also known for giving clothes and jobs to men trying to start fresh after prison stints, for donating shoes to local kids, and investing in STEM education initiatives in the community. Hussle, a 33-year-old father of two, was trying to create opportunities that hadn't existed when he was growing up. Since he was such a neighborhood fixture, it wasn't unusual to see Hussle stop by the store to sign autographs and pose for pictures with fans. That's exactly what he was doing the day Eric Holder, who Hussle knew both from childhood and from his time in the Rollin 60s, ran into him. Holder and a female companion had just been driving around the neighborhood looking for something to eat, but it was a chance encounter that would change everything.
A short conversation leads to Nipsey Hussle's tragic death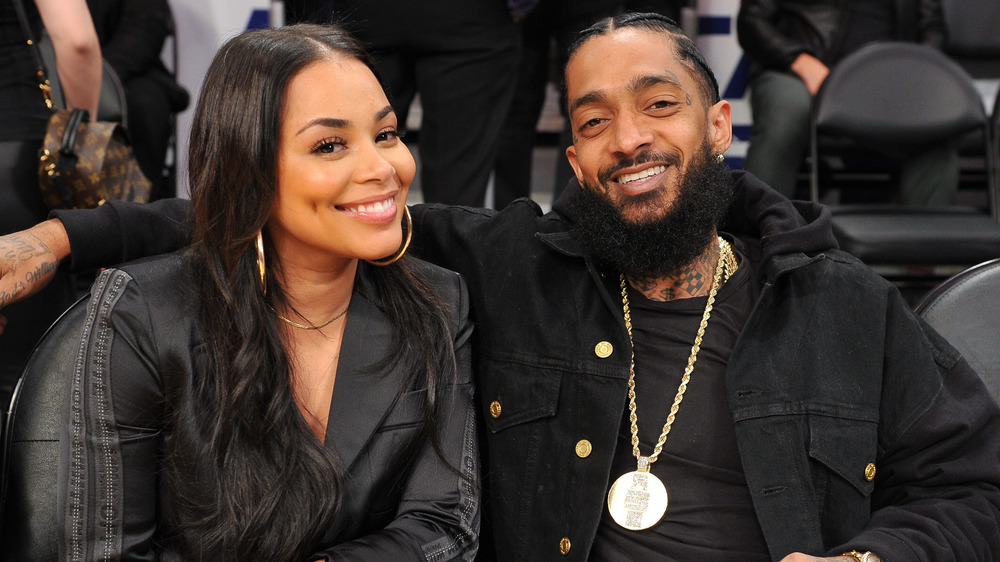 Allen Berezovsky/Getty Images
According to an in-depth account of the events by AP, Eric Holder's companion was excited at the prospect of meeting Hussle. As they waited for some food they'd ordered, Nipsey Hussle spotted Holder and walked over to talk. According to Hussle's friend, Herman Douglas, who'd been standing next to the rapper, Hussle wanted to discuss neighborhood talk that Holder was gaining a reputation as a snitch. Hussle reportedly told Holder, "you need to address it." Douglas and others who were there say the conversation only lasted a few minutes and at no point appeared to be heated or antagonistic. Holder's companion even took a picture with Hussle afterward and posted it to Facebook. In later trial testimony, Douglas said that Hussle had been "more or less trying to look out for the dude." Whatever Hussle's motivation had been, Holder was reportedly troubled by the conversation — enough to purportedly walk away and grab a 9 mm pistol. A few minutes after they spoke, Holder approached Hussle and allegedly shot him at least ten times (wounding but not killing two men who'd been standing near Hussle), and kicked him twice in the head before fleeing. Less than an hour after that fateful meeting, Hussle was pronounced dead. On April 2, Holder was arrested without incident. He was charged with and later indicted for both Nipsey Hussle's murder and the attempted murder of the two men hit by gunfire. Eric Holder is currently awaiting trial. Hussle, meanwhile, went on to win two posthumous Grammys in 2020.