The Truth About The First Person In UK History To Be Charged With Their Own Attempted Murder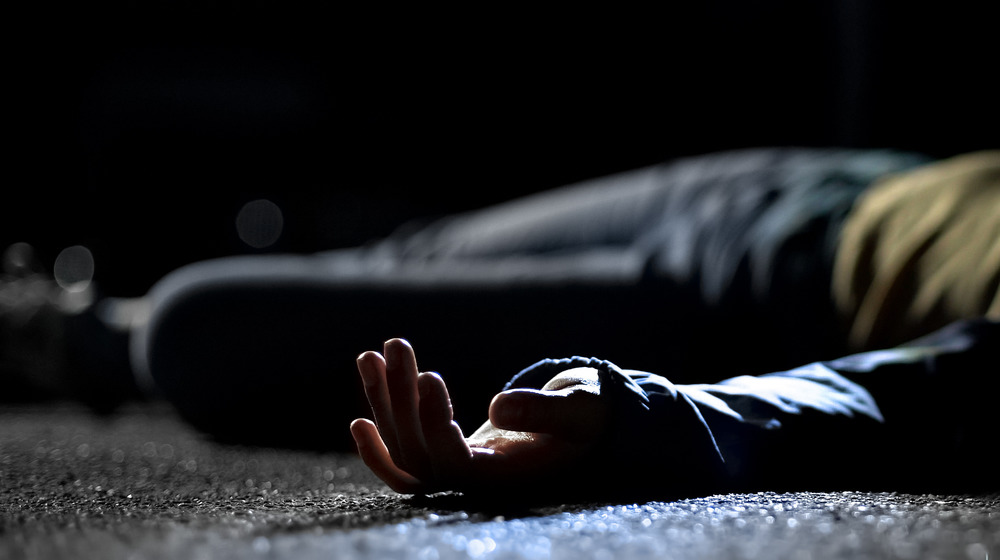 Shutterstock
Fifty-eight thousand lines of text, 133 gigs of conversation, 193 separate email addresses, and a mere sampling of it — 15 pounds of printed dialogue — sent off to Vanity Fair reporter Judy Bachrach, just enough to get a handle on the scope of the tale. This text was all that actually existed of the six, online alter egos that a 14-year-old boy dubbed "John" crafted in an elaborate scheme to commit suicide by convincing someone else to kill him. In the end, John, real name Daniel Lomas, as the BBC reports, was charged with his own "incitement to murder." As the judge said of the case, the first of its type in English history, "Bizarre."
For months in 2003, Manchester police combed through records of online conversations to get to the bottom of why another boy, 16-year old "Mark," followed through with John's attempted murder at the behest of one Janet Dobinson, a member of the British Secret Service who promised Mark £80 million, a career in intelligence, the gratefulness of the Crown, and to top it off, sexual favors. But neither Dobinson, nor the five other characters invented by John for the sake of pulling Mark into a narrative resulting in the order for John's own death, were real. And oddly enough, John and Mark actually knew each other, no matter that Mark didn't know about any of John's online personas.
In the end, despite his efforts, John survived his two stab wounds.
Childhood trauma and an online route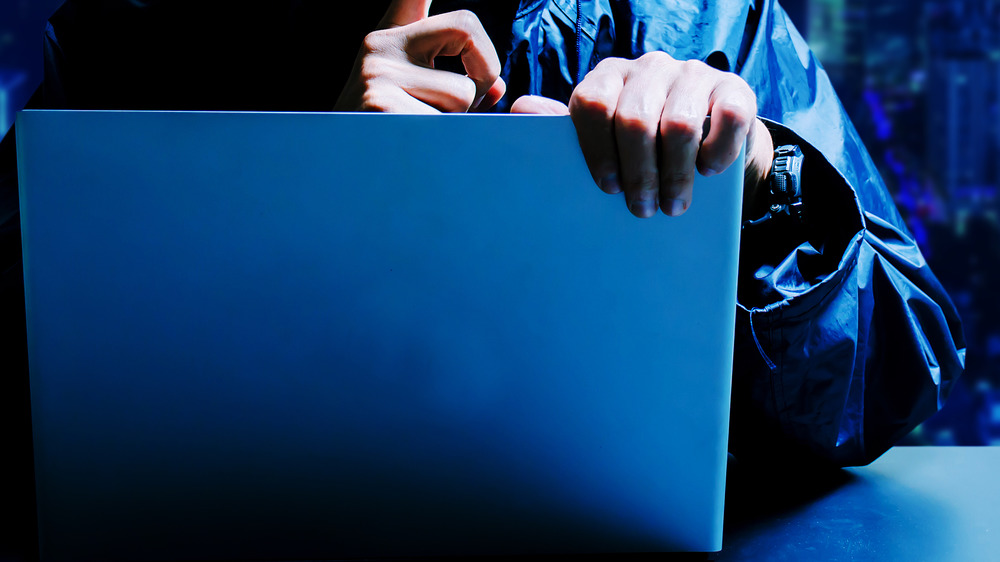 Shutterstock
"Paki" and "gay" were two of the most common insults hurled at John in school. His biological father had abducted John as a child, beaten and sexually abused John's mother, and his stepfather, who left when John was seven, was "bad on drugs." As a child John would listen to his mother weep at home, go to school and be tormented by bullies, and all the while be stricken by his own sexual identity. It makes sense why, in an almost stereotypically predictable fashion, John escaped into the internet upon receiving a laptop from his mother for his 13th birthday. 
John, though, didn't just flee into MSN chatrooms, where he spent most of his time. Nor did he do as many people do: use the internet, and now social media, to embellish his life or present an ideal version of himself. From 4-7 a.m. every day he diligently crafted his online personas, which consisted of four women and two men, among them the aforementioned British Secret Service officer, a rapist, a murderer, an online girlfriend (whom John fictionally gang-raped and killed off) for his IRL friend Mark, and a voyeur who liked watching Mark masturbate for the camera.
John built an entire, colossal narrative to rope Mark into killing him. In the words of Judge David Maddison, as the The Guardian cites, "Skilled writers of fiction would struggle to conjure up a plot such as that which arises here."
A cast of fictional characters to construct his own death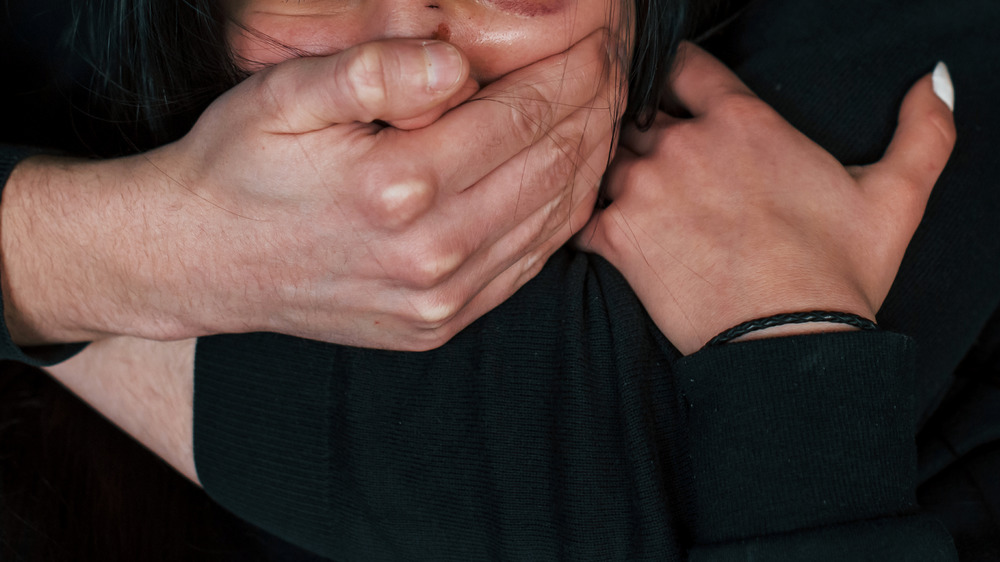 Shutterstock
Rachel West, Lyndsey East, Rachel East (yes, for real), Kevin McGregory, Dave McNeil, Janet Dobinson: these were the characters that John invented for his online soap opera of treachery, betrayal, and torture. Their strangely repetitive and prosaic names were part of what initially clued the police off that these individuals were fake, despite their convincing patterns of speech. Sally Hogg, police analyst, said, "Each style of conversation was totally different — I really believed it. That was the stumbling point for me. At no point could I find he made a mistake."
It started with John's creation of "Rachel West," who by August 3, 2003, spoke with Mark regularly online, and with whom Mark said he was falling in love. When Mark pressed to meet in person, and John kept running out of excuses for his character to not meet, John wrote his second fictional character into the plot, Kevin, who kidnapped (the also fictional) Rachel and caused her sexual assault and death. John, writing as Kevin, described graphic details for Mark of the assault of "Rachel," adding, "she screamed for u." It was at this point that "Kevin" blackmailed Mark to perform sexual acts on camera. (John and Mark would go on have a homosexual encounter at one point).
It was "like feeding a dog," John would later say, "the equivalent of taking heroin."
A fake intelligence officer ordered John's murder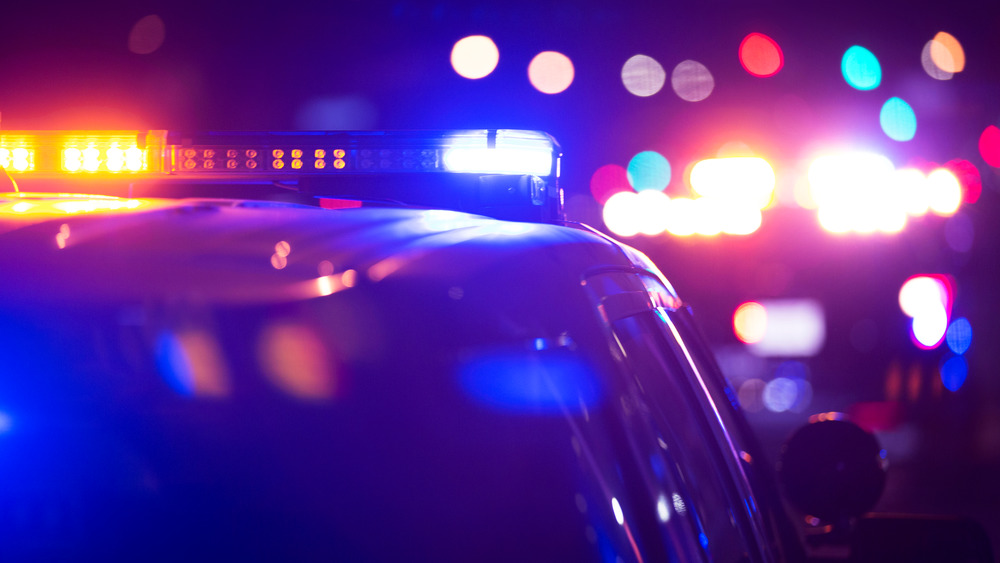 Shutterstock
John's narrative snowballed from there. "I wanted to be dead," John would later tell his therapist. Eventually, on June 28, 2003, his character Janet Dobinson would make the request of Mark, who replied, "U want me 2 ... kill him ... ?? that's wot ur askin me?" 
"Yes," said "Dobinson."
"And jus leave him 2 die .... Wot shud i say 2 him? Stand there a [minute] while i stab u?"
"You love him."
"I love him. But this has 2 be done?"
As Crime and Investigation states, John went on to outline specific instructions regarding which kind of knife Mark should use, and what boots to wear, and where to conduct the murder in the residential area of Goose Green, Manchester. After the attack, John spent a week in the hospital with stab wounds, one of them six inches deep through the kidney, liver, and gall bladder. 
"I love you, bro," Mark reportedly said as he drove the knife into John. Mark, an only child from a working class family, who played soccer, got passing grades, was described as exceedingly "credulous," and felt enchanted by being involved in such a grand plot. John described him as "perfect" and "out of my league."   
Eventually the police traced the fictional characters to John because every time Dobinson was online, John was at home. After months of investigation, both Mark and John were charged with attempted murder. 
"I've been a fool," Mark said in the courtroom.
Two victims, two killers, and more tales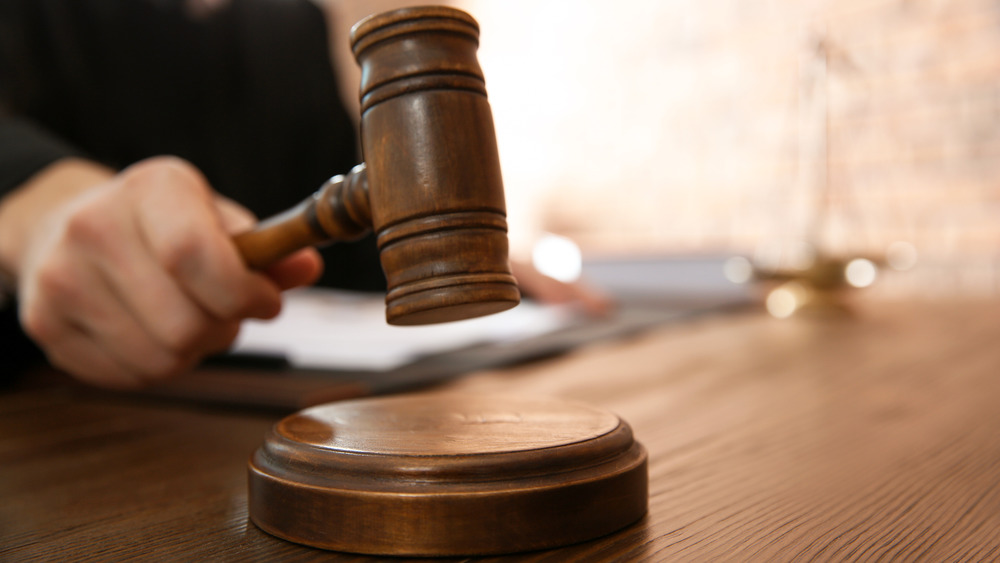 Shutterstock
During the trial, John's lawyer, Jonathan Goldberg, said that John had "a very gentle, slightly withdrawn personality." The prosecutor for the case, Nicholas Clarke, held a less sympathetic perspective: "I would say, of the two teenagers, John was the more wicked and more criminally culpable."
In addition to John's prodigious imagination and misused story-crafting abilities (and whatever obsessions led him to manufacture his own murder), he showed signs of psychological disorders. He performed a precise self-care ritual every day, for instance, washing himself in order, only once per area, and dressed the same way. Any alteration in the pattern would produce such profound anxiety "that he had to go back and dress all over again."
Both boys pleaded guilty and were sent home. The conditions of their probation, as Manchester Evening News states, required parents to be present when they're online, and that neither one of them contact each other ever again. Media outlets at the time complained of not being given much information, and that on the surface, the case appeared like nothing more than a random stabbing.
As of 2005, John reported having a girlfriend, as well as rejecting his former homosexual feelings. He told his therapist, however, that he lied to his girlfriend about the reason for his stabbing, and instead concocted other, grand tales behind the event, including a murder-revenge plot. He also says that he misses Mark very much, even though "the friendship with Mark was fake."