Why Al Pacino Needed Therapy After The Godfather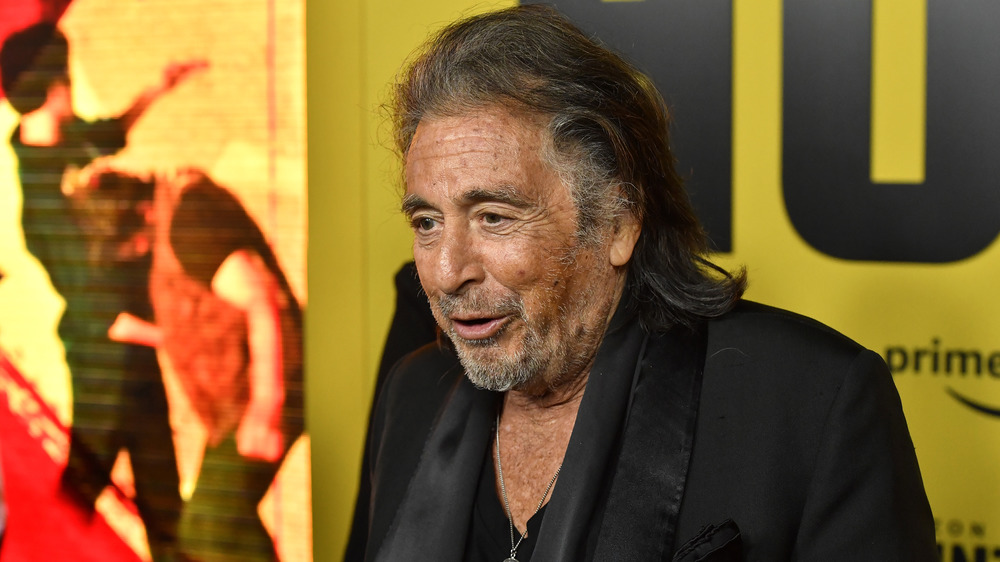 Frazer Harrison/Getty Images
The Godfather is widely considered one of the greatest movies of all time. Ask around, and you'll see it tops list after list of the all-time best. Time Out and Business Insider both put it at No. 2 on their lists of the best movies of all time, and The Hollywood Reporter just couldn't refuse dubbing it Tinseltown's No. 1 favorite film. While the film features stunning performances from legendary actors like Marlon Brando, James Caan, Diane Keaton, and Abe Vigoda, among others, the obvious star of the show is Al Pacino. The transformation of Michael Corleone from straight-shooting decorated soldier just back from fighting in World War II to the ruthless mafioso his father never wanted him to be is chilling and definitely deserves to be counted among the greatest roles in cinematic history.
The role gave us tons of classic, blood-curdling lines like, "Never hate your enemies. It affects your judgement," as well as "Just when I thought I was out... they pull me back in." And, of course, "My father made him an offer he couldn't refuse." It also changed Al Pacino so much that, as he told The Hollywood Reporter's Awards Chatter Podcast, the actor needed therapy after playing it. But it wasn't for the reason you're probably thinking. It's not like he got too much into the mind of a cutthroat mafia boss, lost his grip on reality, and had to psychoanalyze his way back down to earth.
Al Pacino took therapy to help deal with the fame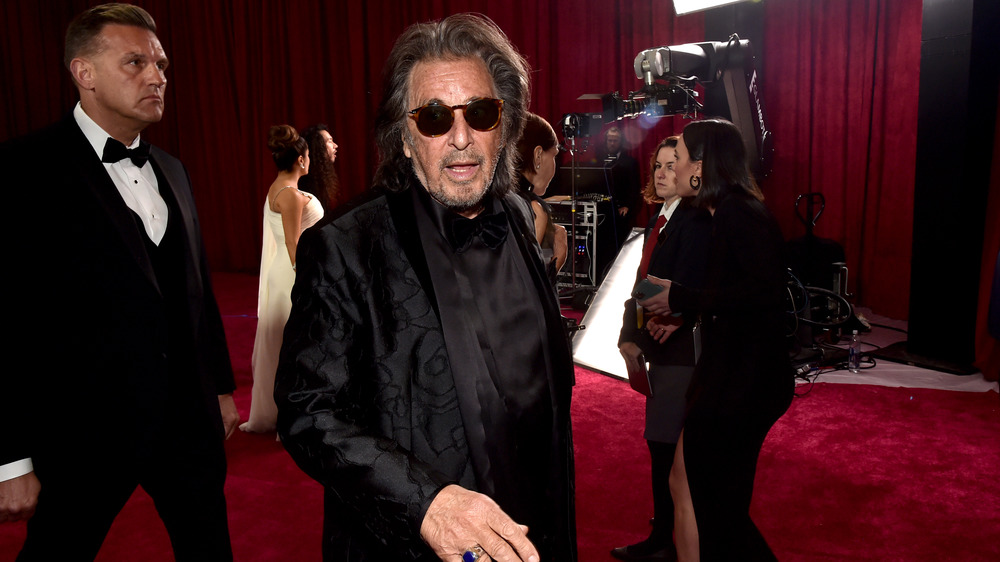 Alberto E. Rodriguez/Getty Images
It wasn't the role that got to Al Pacino, but rather the real world after the movie made him an instant celebrity. The Godfather wasn't his first film, but it was his big break, and all of a sudden he found himself on the receiving end of an immense amount of attention. And the fame wasn't easy to get used to. He basically had full creative control over his career after the movie came out, but that control came at a price. "It is a big thing to get used to," he said. "I remember [actor] Lee Strasberg saying to me, 'Darling, you simply have to adjust.' And you simply do. But it's not so simple." Indeed, the adjustment process was easier said than done, and the effects of that fame would end up lasting decades. "I had therapy five days a week for 25 years," said Pacino.
And he wasn't kidding. Al Pacino was so busy with therapy and adjusting that he only did five movies total in the 1980s. Of course, one of those was his other legendary gangster flick Scarface, so no complaining here. It's about quality, not quantity, right? "I just wanted to move away from the pace of the whole thing, and it was good for me," said Pacino, who also noted he liked staying out of the limelight until he was forced to jump back in. "I enjoyed it. But then, as happens, the money runs out."
Al Pacino almost didn't get the role of Michael Corleone in The Godfather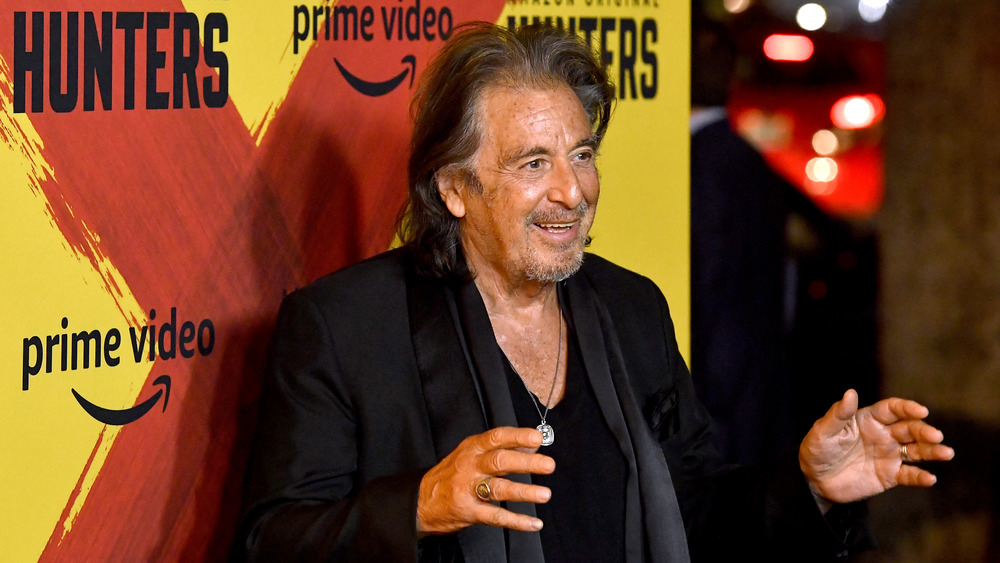 Frazer Harrison/Getty Images
As he told The Hollywood Reporter, Al Pacino didn't even want the role of Michael Corleone at first. He wanted to play Sonny (James Caan). And funnily enough, everyone else involved with the movie except director Francis Ford Coppola didn't want him on the cast at all. The studio only agreed to let him play the role of Michael after he'd done three auditions. Even after he got the role, his position on the cast was shaky. According to The Washington Post, Paramount execs had been eyeing actors like Robert Redford and Ryan O'Neal for the part, and once shooting began, they almost started to regret their decision. They tried to fire Pacino three times, calling his performance "anemic."
However, despite his and their misgivings, Pacino is Pacino, and he knew what he was doing. "I was trying to create a character who you don't know where you're at with him," he said. "I knew it was a tough part to pull off. Michael's is so insular, so private." Then they shot the scene where Michael offs his father's rival Virgil Sollozzo and the crooked cop Mark McClusky, and everyone on set knew that they had the right man in the role. "His intelligence is what I noted first. He knows how to use his gifts," said Coppola. "He uses what he has, this striking magnetic quality, this smoldering ambiance."