A Look At Stevie Nicks' Messy Marriage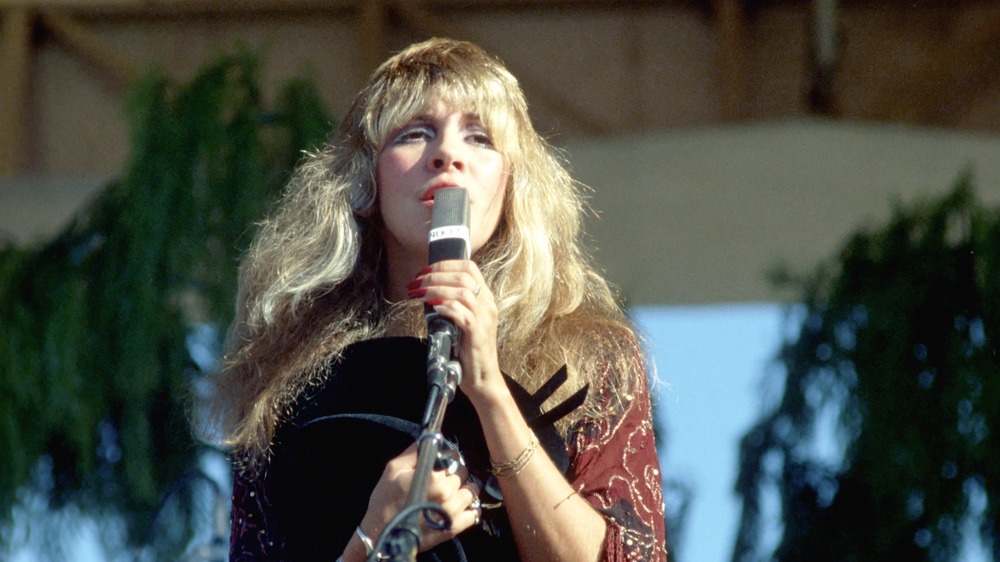 Larry Hulst/Getty Images
Stevie Nicks is as well known for her roller coaster love life as she is for her singing and songwriting talents with Fleetwood Mac as well as a solo artist. In a 2009 interview with Australia's The West (via Fleetwood Mac News), Nicks said, "I chose purposely — my choice — to not be married or have children so I could follow being a true artist." However, Nicks was actually married for a very short amount of time, and a child was the primary reason she decided to get married in the first place. During her 1998 appearance on VH1's Behind the Music (as quoted on the website Stevie Nicks In Her Own Words), Nicks described the heartbreaking loss of her best friend since childhood, Robin Snyder Anderson. While Nicks was enjoying the success of her first solo album, 1981's Bella Donna, Anderson gave her the news that she had terminal leukemia. To make matters more tragic, Anderson got pregnant during her illness. Nicks later described how she "never got to enjoy Bella Donna at all because my friend was dying, something went out that day, something left." The baby, Matthew, was born three months premature; Robin died two days later. Nicks later told Us Magazine (via In Her Own Words) that in her grief she "went crazy. I just went insane. And so did her husband. And we were the only two that could really understand the depth of the grief that we were going through."
Stevie Nicks' short, sad marriage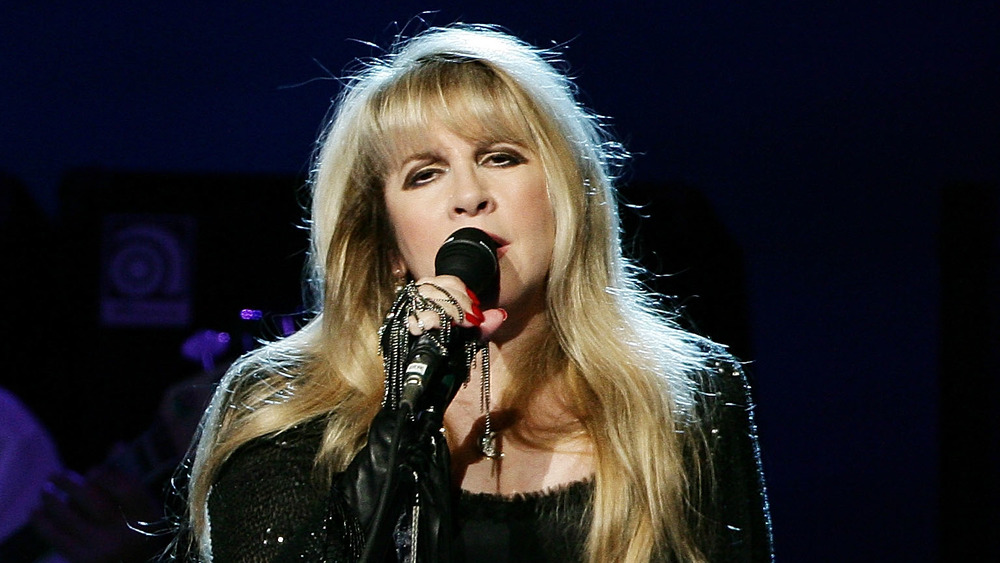 Gaye Gerard/Getty Images
Due to confusion and pain caused by the loss of her best friend and her desire to help raise Matthew, Nicks told Robin's widow, Kim Anderson, "I don't know, I guess we should just get married." The two married three months after Robin's death, which Nicks told Us was "a terrible, terrible mistake." In a 1991 interview with the BBC (via In Her Own Words), Nicks described the co-dependent bond that had led to the hasty decision to marry: "The only person that could comfort me at all was Kim; and the only person that could comfort him was me. And for him, I was so like Robin, when she died...I think a little part of him almost thought I was her reincarnate." The marriage lasted just three months. 
In a 2011 interview with The Guardian, Nicks credited the end of the marriage with what she considered a reprimand from Robin from beyond the grave. She described how whenever she walked into baby Matthew's room, his cradle would be rocking, which she took as a sign that Robin was there. However, "one day it wasn't rocking and it was very dark and the baby was very quiet. And I said, 'Robin wants this to end—now.'" Per Smooth Radio, Stevie Nicks and Matthew Anderson reunited when Anderson was a teenager. Nicks had expressed her hopes for this reunion, telling Us in 1990 "I have all of his mother's things...I have his mother to give back to him when he's ready."