Details You Never Knew About Dr. Dre's Legal Issues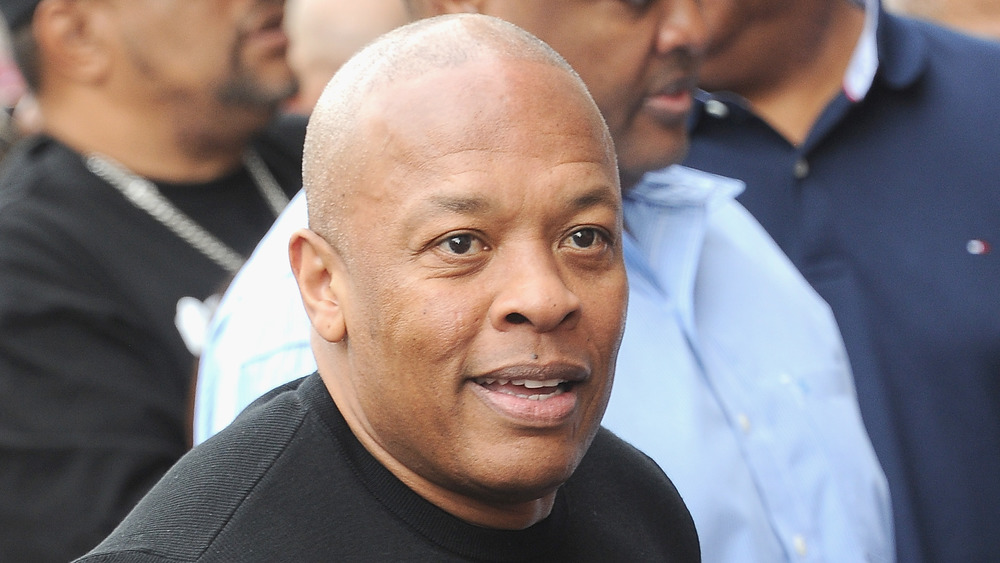 Albert L. Ortega/Getty Images
From the very early days of his career, Dr. Dre courted controversy, and over the years, he's encountered a lot of legal issues. He's faced the court over his less than amicable divorce, lawsuits with former recording labels, the battery of a police officer, an alleged kill-for-hire plot, and the very serious abuse of women.
He summed up his legal issues back in 1992 when he succinctly told the Los Angeles Times, "I don't ever go looking for trouble; it just seems to follow me."
One of the first public cases Dr. Dre faced was his involvement in a brawl in a hotel's lobby and the battery of a New Orleans police officer. That year, 1992, was not a good year for the rap mogul. He was convicted in the battery case, but he also ended up in court for allegedly assaulting another producer, and was sued by a female TV host for assaulting her. In 1994, Dr. Dre was sentenced to an eight-month prison stint for leading police on a chase when they tried to arrest him for driving drunk.
Dr. Dre also spent years fighting Death Row Records for failing to give him royalties following the reissue of the 1992 album The Chronic. After a public fallout with Suge Knight (who in 2006 accused Dr. Dre of plotting to kill him), the rapper left the label. Dr. Dre said after Death Row was sold, the album was reissued, but he never saw a cent from it. He won the case.
Abuse charges have followed him forever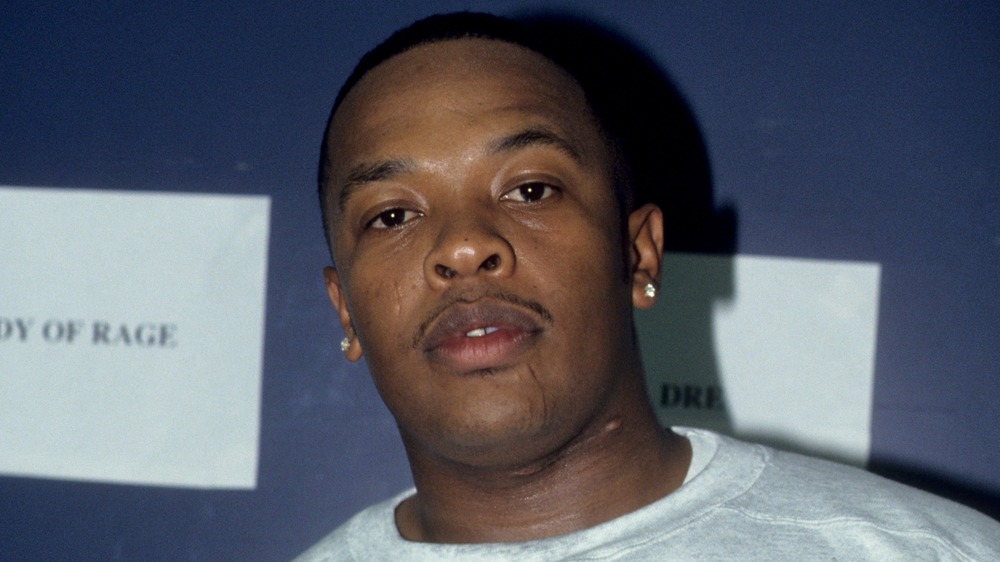 Al Pereira/Getty Images
But the legal issue that followed Dr. Dre and shadowed his every move, was his alleged treatment of women. At least three women have come forward, at various times, accusing the rapper of assault and abuse, reported The New York Times. None of this was portrayed in the biopic Straight Outta Compton.
Denise "Dee" Barnes, who sued him back in 1992, said in a 2005 Gawker article that Dr. Dre slammed her to the wall and put his knee on her back, trying to choke her. They were in the bathroom of the Po Na Souk nightclub. She believes it was an interview with Ice Cube that angered him. Barnes said she experiences migraines as a result of the attack.
Dr. Dre also allegedly attacked rapper Tairrie B., a female rapper who was signed to his label, back in the '90s, reports Medium. Tairrie B. had recorded a song dissing NWA, and Dr. Dre did not take this lightly. He confronted her at the 1990 Grammys and punched her twice. She said she was paid to drop charges, or else her album would never come out.
The singer Michel'le was in a relationship with Dr. Dre for six years. They have a son together. But Michel'le said he would hit her often and broke her nose. She told The New York Times Dr. Dre even cracked her rib.
Dr. Dre issued an apology in 2015, expressing sorrow to the women he hurt, and claiming he was a different man now.