Why Charlie Chaplin Was Often Despised When He Was Alive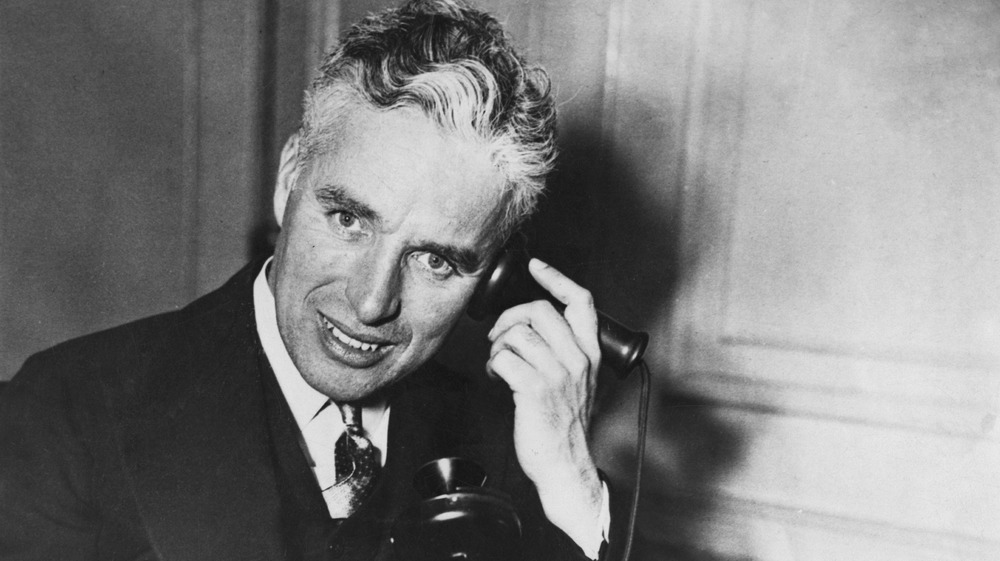 Keystone/Getty Images
The silent film icon Charlie Chaplin accomplished much in his life — as star, writer, and director of some famous black-and-white movies such as The Kid (1921), Modern Times (1936), and The Great Dictator (1940), where he received an Academy Award nomination for best actor. He is "widely regarded as the greatest comic artist of the screen and one of the most important figures in motion-picture history," according to Britannica. He is also one of the most contentious. 
While many adored his mustached "Little Tramp" persona — with his too-tight coat, rounded bowler, and cane — he employed in most of the 35 Keystone comedy flicks, the same seemingly pompous nature got him in trouble in public and the media.
He first received catcalls for not becoming an English soldier in World War I, although he did help fundraise for the American military by promoting Liberty bonds. According to IMDB, his allegiance to England, his birthplace, seemed questionable since he did not enlist. "Many British citizens called Chaplin a coward and a slacker," per the website. 
Chaplin often put the proverbial foot in his mouth, too. During World War II, Chaplin supported the Soviet Army in several speeches, including a 1942 one in San Francisco where he said, according to Slate, "The way your countrymen are fighting and dying at this very moment, it is an honor and privilege to call you comrades." 
Immorality and child brides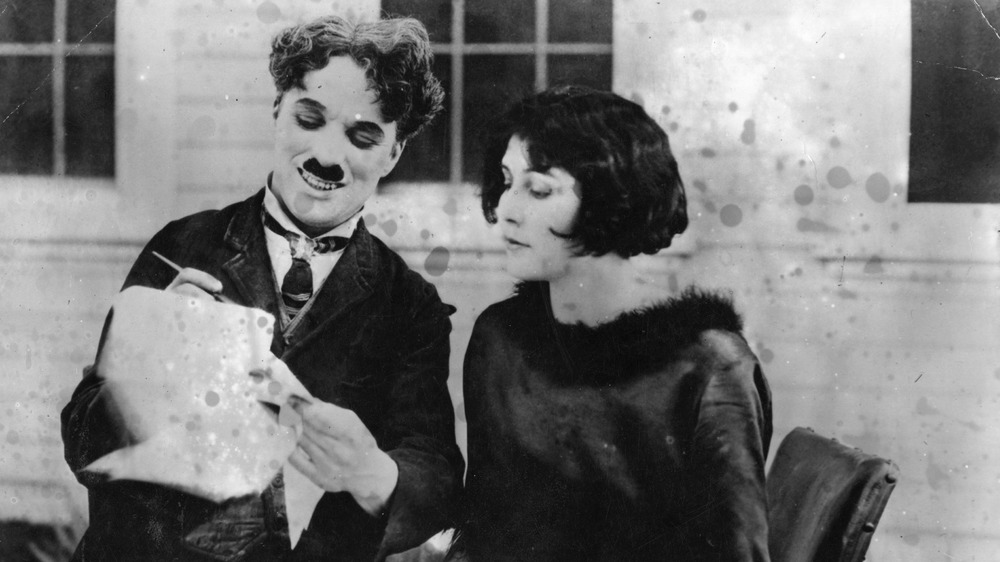 Topical Press Agency/Getty Images
In 1947, the House Un-American Activities Committee (HUAC) looked into Chaplin as a possible candidate to testify about inappropriate communist relationships, including his acquaintance, Hanns Eisler, a German composer, and subpoenaed him. They also felt in the past that he had used his films for propaganda placement. His interview with HUAC never transpired, though, since the chair, J. Parnell Roberts, canceled it.
Chaplin would grapple with controversy again after the London release of his movie, Limelight, in 1952. The U.S. Immigration and Naturalization Service informed him that he would not be able to re-enter the country unless he replied to "grave moral charges," reported the Arizona Republic on October 29, 1952. 
He did not return to the United States until 1972 for honors at Lincoln Center and the Academy Awards. He and his wife, Oona, made their new home in Switzerland.
He also tended to marry child brides. In 1918, he married Mildred Harris, a 16-year-old movie extra who Chaplin thought he impregnated. She was not, but Harris eventually had his baby, who died three days after birth.
They would divorce two years later, and he made another 16-year-old, Lillita MacMurray (film starlet Lita Grey), his wife in 1924. They would have two children, Charles Jr. and Sydney, before separating in 1927. In their divorce papers, Grey spoke about "Chaplin's abusive measures to conceal their private affairs, including his demand for an abortion," according to Biography. 
Chaplin goes to Switzerland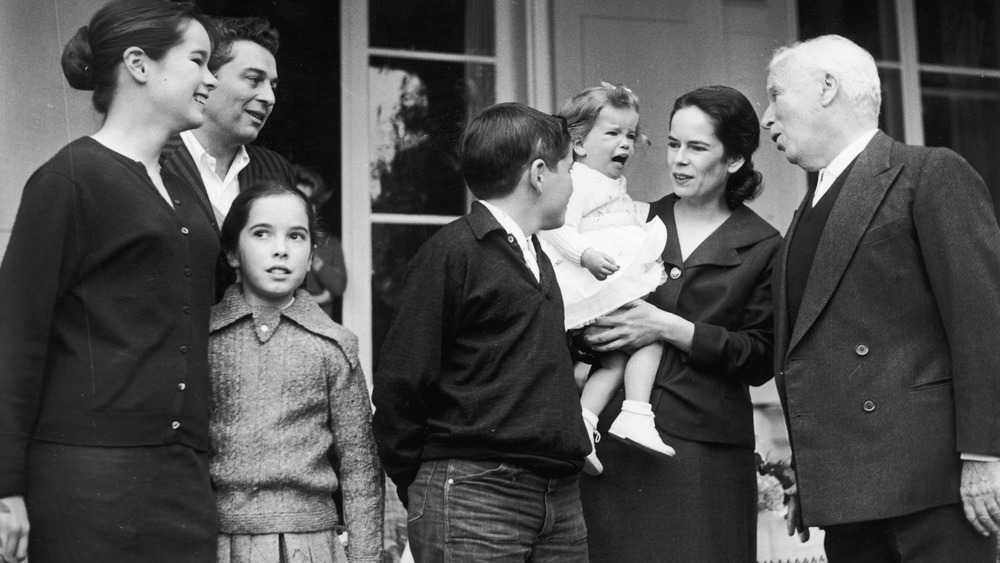 Express/Getty Images
His next bride was Ziegfeld Follies girl Paulette Goddard, 22 (although, he reportedly believed she was 17), in 1936, which lasted a few years until 1942. He then wed playwright Eugene O'Neill's 18-year-old daughter, Oona, in 1943. That same year, Joan Barry (she was 22 when they dated) filed a paternity suit against him, a case she would win despite a blood test, considered inadmissible evidence, indicating he was not the father. Ultimately, he married four times and had 11 children. His relationships appalled women's groups and gave fodder to the U.S. government, which used the Mann Act to indict him in February 1944 for transporting "Joan Barry in October 1942, to and from New York with intention of having sexual relations with her," said Notesonafilm.com. Chaplin pleaded not guilty and eventually all charges were dropped.
His reputation as a perfectionist did not add to his reputation, either. "His love for experimentation often meant countless takes, and it was not uncommon for him to order the rebuilding of an entire set," according to Biography. He also wasn't afraid to fire actors — even after filming began — if he discovered the casting didn't work.
Chaplin died December 25, 1977, in Switzerland, after making 87 films. His seven children and Oona were with him.