What Happened To Tracii Guns From Guns N' Roses?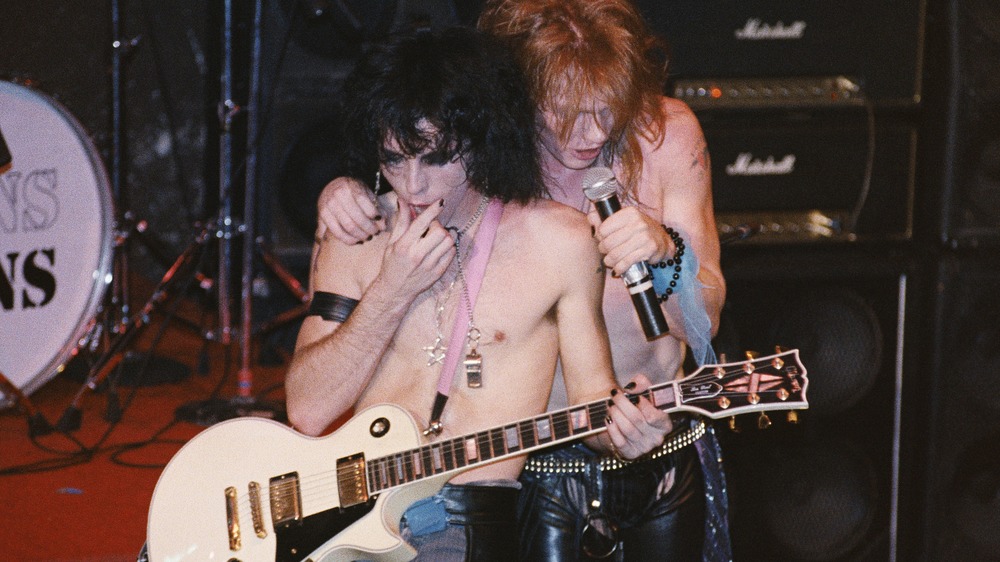 Marc S Canter/Getty Images
While he's not quite the notorious household name his former band mate Axl Rose has been for decades now, Tracii Guns has remained an active, constantly working metal guitarist since his early days on the glam, grubby Sunset Strip of the 1980s. Per Ultimate Classic Rock, Guns and Rose were in separate Los Angeles metal bands — L.A. Guns and Hollywood Rose, respectively. When Rose joined L.A. Guns, they rechristened the band in a manner that incorporated both names. This iteration of Guns N' Roses was very brief, both starting and ending in 1985; in fact, the guitarist who replaced Guns when he missed one too many rehearsals was none other than iconic axe-slinger Saul "Slash" Hudson.
Seemingly undaunted, Guns put L.A. Guns back together, and while the band never reached the soaring success (or crashing failures, for that matter) of Guns N' Roses, they had a pretty successful commercial run throughout the late '80s and early '90s. Their 1988 debut album went to number 50 on Billboard, and their sophomore effort, 1990's Cocked and Loaded, was an even bigger hit, fueled by the power ballad (and rumored ode to late movie star Jayne Mansfield) "The Ballad of Jayne," which went to number 33 on the Hot 200 singles chart and number 25 on the Mainstream Rock chart.
L.A. Guns are still at it after all this time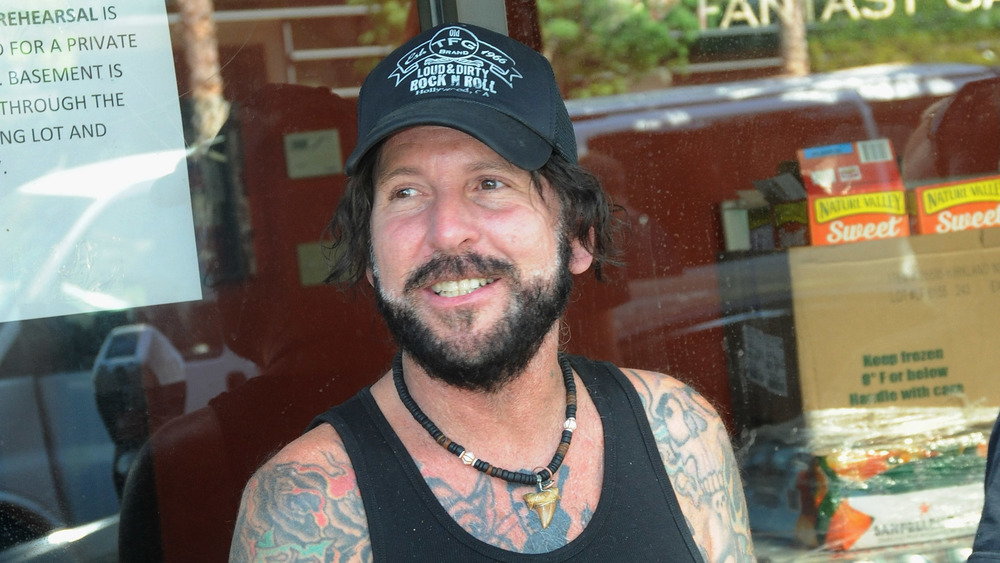 Bobby Bank/Getty Images
Over 30 years later, L.A. Guns is still touring and making new music. A 2019 article in AL called the band's 11th and 12th albums "two of the Los Angeles band's best, along with their sinewy 1988 self-titled debut, searing sophomore LP Cocked and Loaded, and broader-palette 1991 disc Hollywood Vampires."
In AL's interview with Guns, the guitarist shared that his musical tastes hadn't mellowed with time, saying he "lean[s] more towards extreme metal and black metal and stuff like that when I'm listening to my hard-rock these days because I really need that danger." When asked about his earliest memories of Axl Rose, he remembered the first time he heard Rose sing, noting the singer's vocal stylings "made the hair on the back of my neck stand up. I was like, "Oh s*** who is this guy?"
Guns seems to take a wise, philosophical approach to being an aging rock star, admitting that it wasn't until he was 50 that he felt like he could run his band the way he truly wanted to. He called the current iteration of L.A. Guns "very successful now and I'm very happy."