The Real Reason Martin Luther King Jr. Day Finally Became A Holiday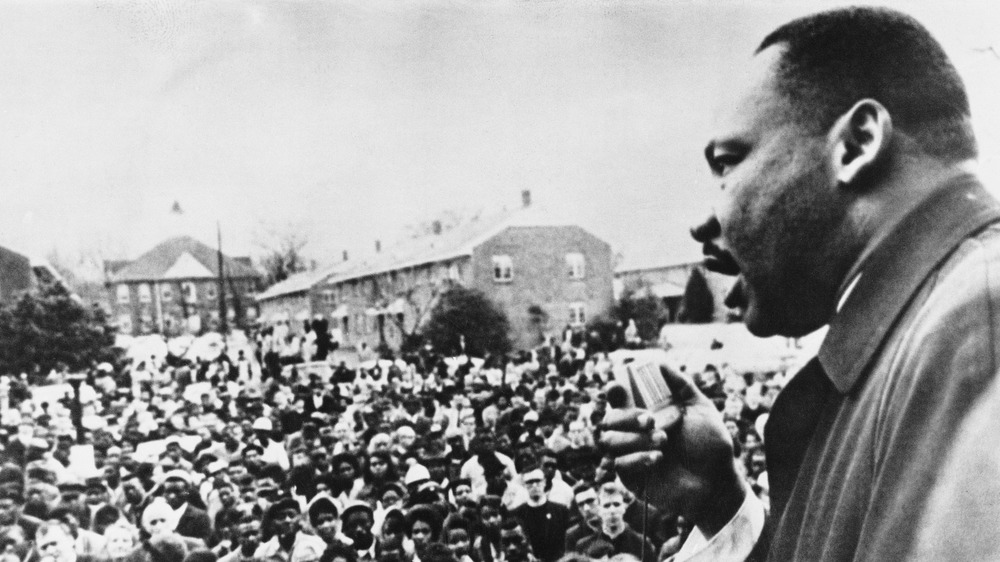 Keystone/Getty Images
January 6, 2021, marked a historic day for the legacy of Dr. Martin Luther King Jr., when it was announced that Democrat Rev. Raphael Warnock won the runoff Senate election in Georgia. The New York Times reported that Warnock is the pastor at Atlanta's historic Ebenezer Baptist Church, where King preached in the 1960s until his assassination in 1968. With his win, Warnock is also carrying on King's legacy of political activism, breaking ground as Georgia's first Black senator. He has been to the Capitol before, but as a protester, and has been arrested for his activism there. "But in a few days I'm going to meet those Capitol Hill police officers again and this time they will not be taking me to central booking," he said. "They can help me find my new office."
Martin Luther King Jr.'s work in the civil rights movement laid the groundwork for Warnock's historic accomplishment, and King is now remembered and revered as an icon of social and racial justice. Each year, his legacy is remembered on the third Monday of January, near his birthday on January 15. But despite the undeniable role he played in American history, he wasn't given that honor right away. In fact, according to the National Constitution Center, his birthday wasn't made an official federal holiday until 32 years after his death. And it wasn't an official state holiday in all 50 states until the year 2000.
The federal government dragged its feet in the creation of Martin Luther King Jr. Day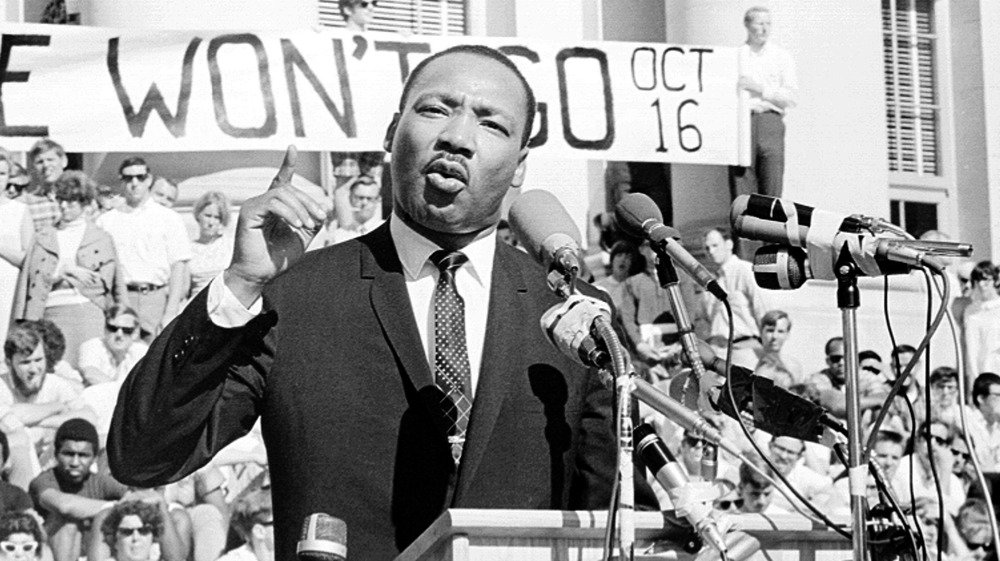 Michael Ochs Archives/Getty Images
According to The King Center, founded in the legendary public speaker's honor by his wife Coretta Scott King, legislation proposing a day to honor Dr. King was introduced to Congress as early as four days after his assassination. However, it wasn't until 1983 that the bill was finally signed into law, making it a federal holiday. The first congressman to introduce a bill to create a national holiday to honor Martin Luther King was Michigan Rep. John Conyers. Although he did so in 1968, the bill wouldn't even get a vote in the House until 1979. The bill was just five votes short of passing that first vote, so supporters of the idea stepped up their game.
Stevie Wonder joined the movement. His 1981 song "Happy Birthday" was both a joyous celebration of Dr. King's birthday and strong support of honoring it with a federal holiday. "You know it doesn't make much sense / There ought to be a law against / Anyone who takes offense / At a day in your celebration," he sang. He then marched with Coretta Scott King and 500,000 other people to the Capitol, where they handed over a petition with 6 million signatures on it to Congress. The bill finally passed the House by 53 votes in 1983, but it still had more hills to climb from there.
More political and cultural powerhouses got behind Martin Luther King Jr. Day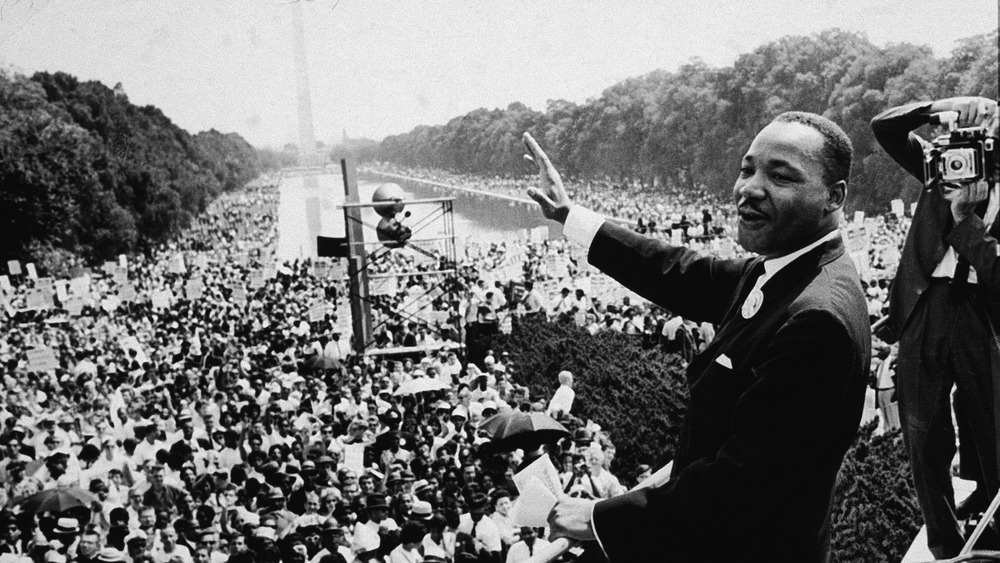 Cnp/Getty Images
The bill had a tough time getting through the Senate. North Carolina Sen. Jesse Helms huffed and puffed about honoring Dr. King. He filibustered the bill and even produced a 400-page document accusing the Baptist pastor of being a Communist. He was harshly criticized by Sens. Ted Kennedy and Daniel Moynihan, the latter of whom threw the document Helms had presented to the floor and called it "filth." The bill ultimately passed the Senate by a 12-vote margin, and President Ronald Reagan signed it into law in November 1983.
From there, state governments began to follow suit, but a few took their sweet time to do so. One of the most contentious battles was in Arizona, which put the holiday up to a voter referendum in November 1990. The state's reluctance to honor Dr. King was causing entertainers to boycott the state, and the NFL, which had planned to have the Super Bowl in Tempe in 1993, threatened to move it if the state voted "no." It kept its word when the people of Arizona voted "no," and took the 1993 Super Bowl to California instead, costing the Grand Canyon State a half a billion dollars in revenue from the lost event. South Carolina was one of the last states to recognize the day, holding out until 2000 and begrudgingly signing a bill that approved both MLK Day and a Confederate Memorial Day in May.