Tom Brady's Net Worth: The Buccaneers QB Is Worth A Lot More Than You Think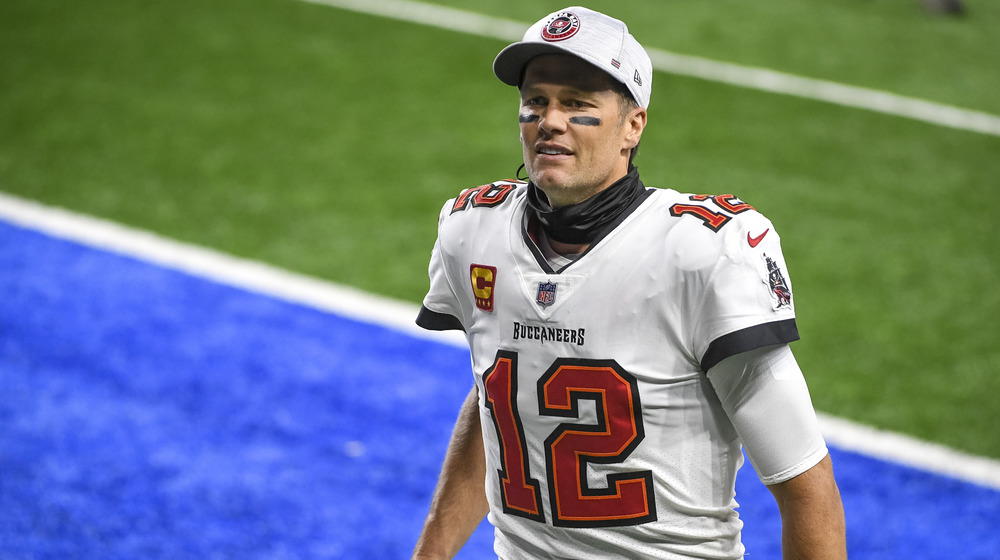 Nic Antaya/Getty Images
Everyone knows Tom Brady. They may like him, many more hate him, but there is no denying he's made a mark in NFL history. It also means he's ridiculously wealthy.
Brady, now the quarterback of the Tampa Bay Buccaneers after leaving long-time home New England Patriots, has made a name for himself beyond his skills on the field. He's a model, a wellness guru, and sometimes an actor. Brady, despite his greatest of all-time status, is not the game's highest-paid player, and his estimated $200 million net worth, as reported by Yahoo Finance, is a mix of his football salary and other ventures. When Brady signed with the Bucs, his contract gave him $50 million for two years with incentives of up to $9 million, said Celebrity Net Worth.
During his long career with the Patriots, however, Brady was earning up to $230 million in salaries. In that time, he also netted $100 million in endorsements. Brady renegotiated his contract with the Patriots, taking a lower wage but took larger signing bonuses throughout his career. Not even "Deflategate" could stop Brady from earning millions. And by the end of his tenure with the Bucs, it's possible his net worth could go up to $420 million.
He has an empire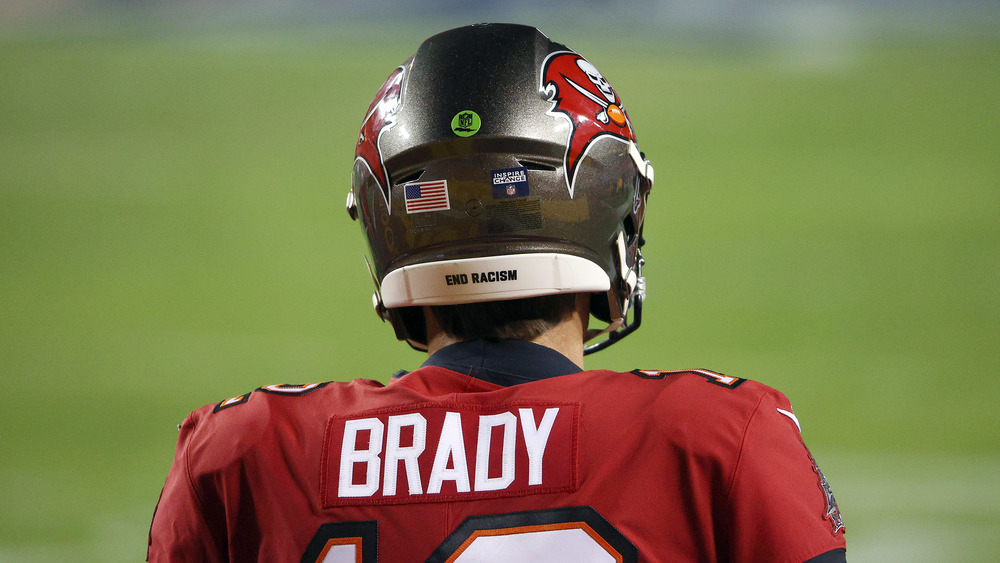 Patrick Smith/Getty Images
Brady's empire includes his endorsement of companies like Under Armour, UGG, and Tag Heuer. He's also appeared in advertisements for Aston Martin, Movado, and the mattress company Beautyrest.
In 2016, Forbes wrote that Brady launched his own line of vegan snacks. Brady's diet — which bans fruits, tomatoes, eggplants, mushrooms, and peppers — has long been documented and even criticized as extreme. But he advocated healthy snacking and even released a cookbook of his diet recipes. He also has a website, TB12, that offers advice on achieving peak athletic and health performance along with a foundation aimed at training young athletes. Brady then partnered with the meal kit delivery service Purple Carrot for a series of TB12 Performance meals. He doesn't stop there. Brady also appeared on The Simpsons and Family Guy, and hosted Saturday Night Live.
Brady's also made bank by selling his homes. He and his wife, supermodel Gisele Bundchen, sold their Los Angeles home to Dr. Dre for $50 million. Brady and Bundchen also sold a unit in New York City for $40 million last year. They listed their Brookline, Massachusetts mansion for $33.9 million in January 2020. Brady now lives in a rented villa in Tampa owned by Derek Jeter, for a reported $70,000 a month. 
Brady may be worth $200 million now, a figure which can grow if he makes it back to the Superbowl, but that's nothing on what his wife, Bundchen, makes. Celebrity Net Worth reports that she's reportedly worth $400 million.