Dr. Dre Is Worth A Lot More Money Than You Think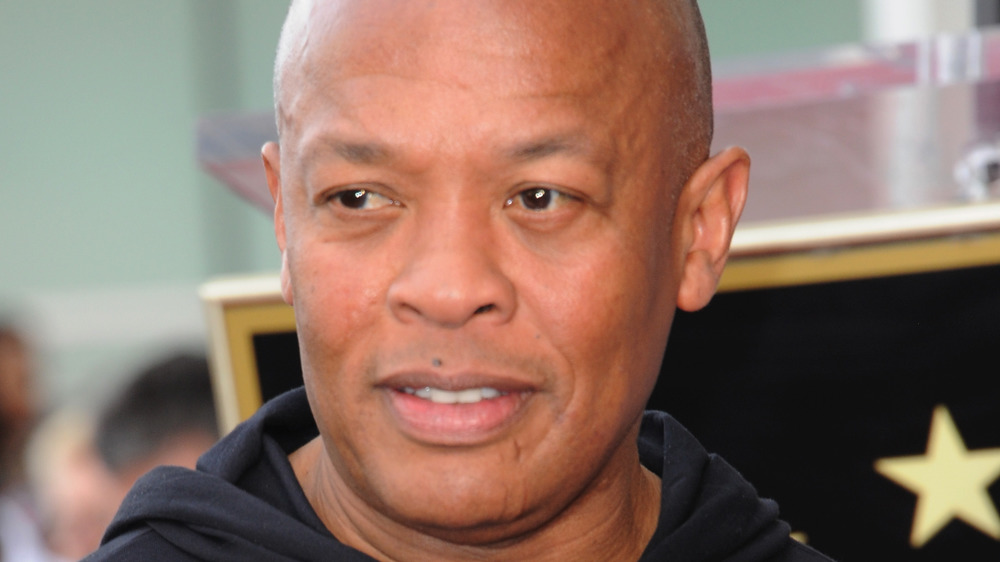 Albert L. Ortega/Getty Images
Dr. Dre, who is currently recovering from a brain aneurysm, has helped many artists get their start in the music business. As a producer, he gets to work with rappers and other musicians as well. Along with his lengthy discography, Dr. Dre is a lot richer than you think. While he may not be rap's first billionaire, Dr. Dre (born Andre Romelle Young) is still worth a lot of money: around $800 million.
That figure was reported by Forbes, with the mogul's estimated worth calculated as of 2019. Dr. Dre can thank his massive headphones empire for much of his fortune. Even though he sold Beats by Dr. Dre to Apple for $3 billion in 2014, Dr. Dre still maintained ownership of 20-25 percent of the company.
When he sold Beats to Apple, the company set aside $295 million for paying debts and paid out $2.6 billion in cash upfront. Dr. Dre kept a little over $500 million. He also owns some Apple stock as part of the deal.
Dr. Dre also owns a music label, wrote Business Insider, called Aftermath, founded in 1996. The label is a division under Interscope Records and helped launch the careers of Eminem and 50 Cent.
A fortune earned, a lifestyle to match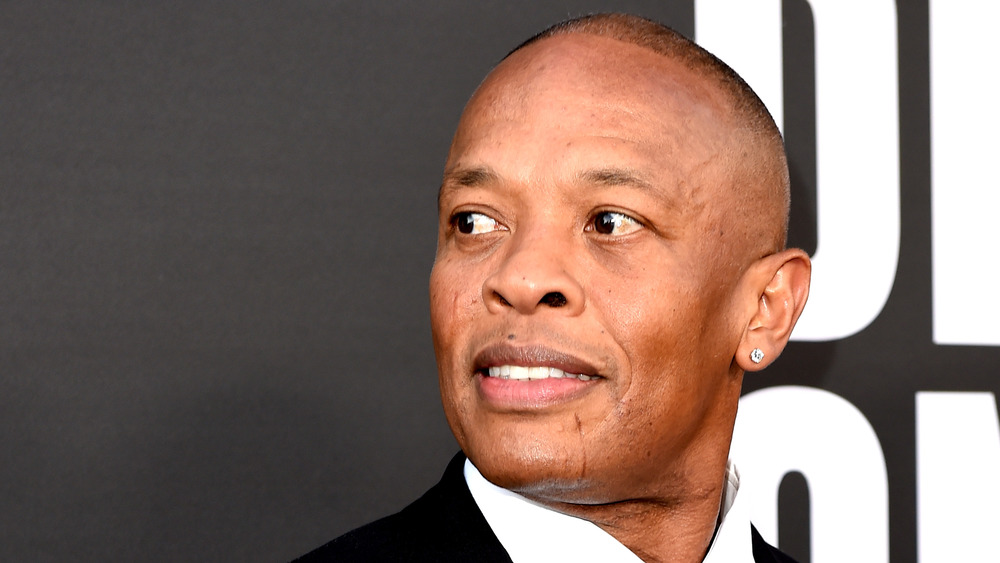 Kevin Winter/Getty Images
As wealthy as he is, Dr. Dre definitely spends lavishly. He paid $40 million for a 14,000-square foot mansion in Brentwood that used to belong to New England Patriots star Tom Brady and supermodel Gisele Bundchen. The house is impressive: It boasts a moat, an infinity pool, and terraces with views of the Pacific Ocean. Business Insider said Dr. Dre planned on building a 10,000-square foot recording studio underneath the home. He also owns homes in Malibu and Hidden Hills. Dr. Dre loves to buy cars, and reportedly owns a $450,000 Rolls-Royce, one of two from that company.
But Dr. Dre doesn't just spend money on himself. NBC News reports that in 2013, he donated $70 million to the University of Southern California to establish the Jimmy Iovine and Andre Young Academy for Arts, Technology, and the Business of Innovation. (Iovine is Dre's long-time business partner.)
Divorce proceedings between Dr. Dre and his estranged wife of 20 years, Nicole Young, in 2020 showed he had been paying her expenses for years. Celebrity Net Worth said Dr. Dre was paying Young almost $300,000 monthly.
Dr. Dre may not be a billionaire, but $800 million is nothing to scoff at. Especially since he earned it himself.