Drew Brees' Net Worth: The Saints QB Earns More Than You Think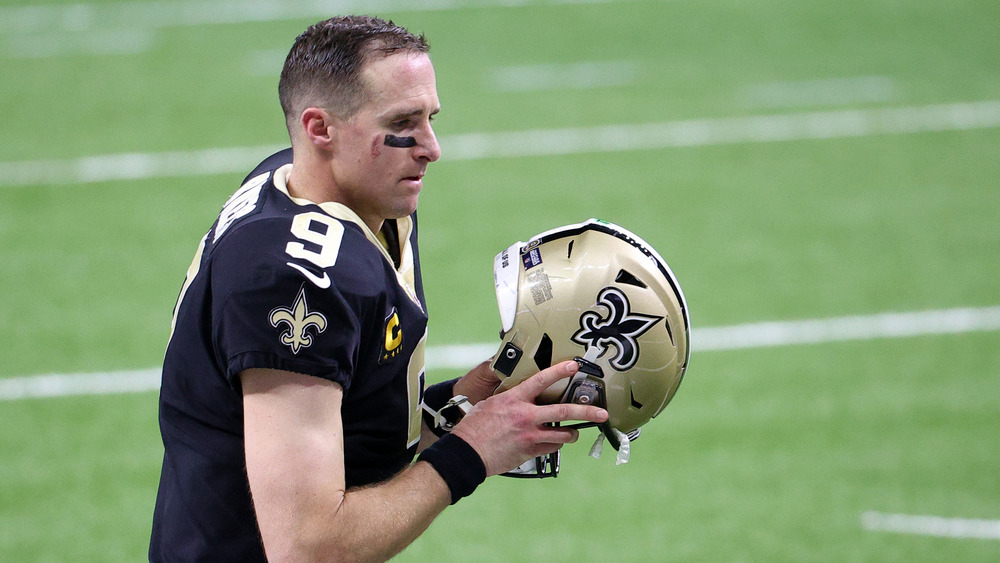 Chris Graythen/Getty Images
When Drew Brees, the New Orleans Saints quarterback and former Superbowl champion, signed a new deal in 2020, he continued his string of wins. No, it has nothing to do with winning the title again. Brees extended his run as one of the highest-paid players in the league.
Brees, whose net worth is estimated at $160 million, closed a new two-year contract with the Saints for $50 million in 2020. The new deal included a $23 million signing bonus, reported Sports Illustrated. Brees extends his tenure with the team until at least 2022. He's been playing in New Orleans since 2006.
Celebrity Net Worth said much of his earnings come from football, but he has other business ventures, too.
Brees played football in high school and college, though he's said that colleges weren't exactly interested in him. He was the quarterback at Purdue before being drafted by the San Diego Chargers. His first contract was for $3.6 million over four years, said The Street.
At the Chargers, Brees had a mixed bag. He replaced the former quarterback, but when the team brought in Phillip Rivers, his days in San Diego were numbered. After an injury to the shoulder, the Chargers declined to renew his contract. The Saints snapped him up for a six-year $60 million deal.
Brees led the Saints to the Superbowl in 2009, winning the championship. The title gave Brees the leverage to negotiate a $100 million contract for five years.
Brees has restaurants, too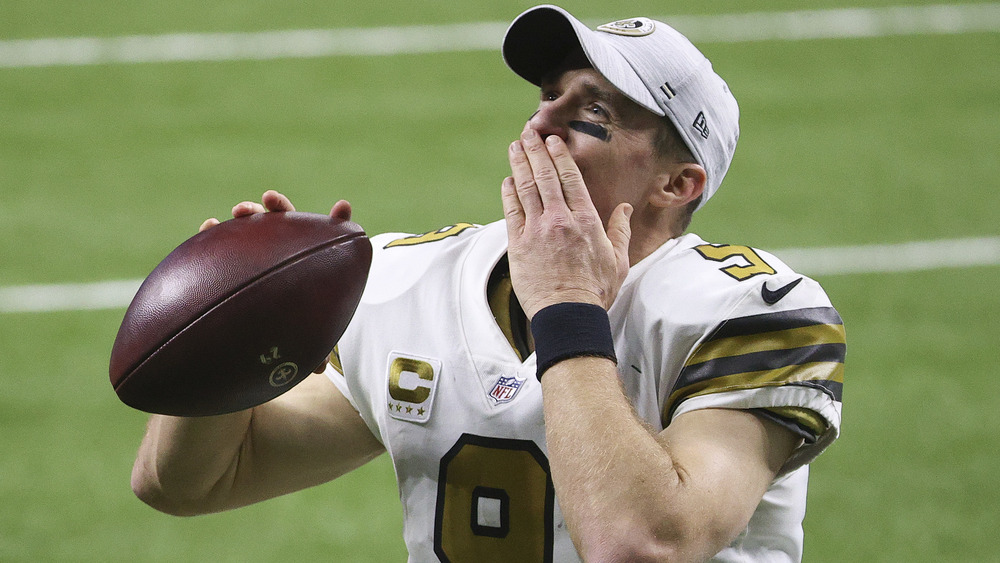 Chris Graythen/Getty Images
The Saints were unwilling to let go of their quarterback and, at the end of his five-year contract, re-signed Brees to an agreement very similar to the one he signed in 2020. In 2018, he inked a $50 million two-year deal. Brees was one of the highest-paid NFL players that year.
Thanks to his strong performances, Forbes reported Brees had earned over $247 million in his 19 years in professional football.
But, like other NFL players, Brees makes more of his earnings from endorsement deals. The Street noted he has appeared in advertisements for Microsoft, NyQuil and DayQuil, Verizon, and Visa.
Brees is also a businessman. He's a long-time Jimmy Johns and Dunkin' Donuts franchisee. Brees also owns a restaurant/sports bar chain called Walk On's. In 2019, Brees bought a 49,000-square-foot piece of land where he plans to build a family entertainment and sports facility called Surge Entertainment.
No one knows if Brees plans to retire after his contract ends in 2022, but what's for sure is that he'll be very wealthy at the end of his career.