Here's How Jack Dorsey Really Feels About The Trump Twitter Ban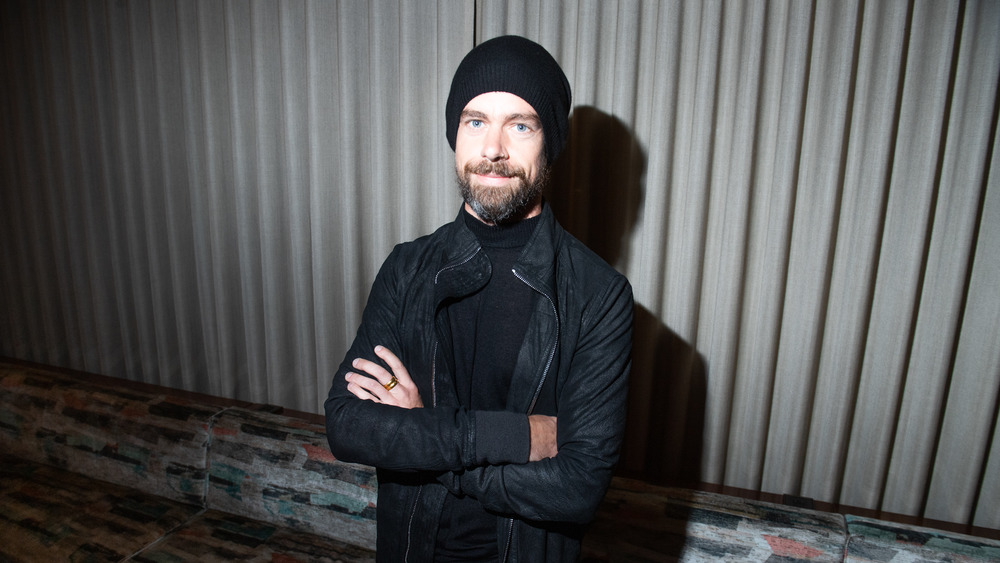 Victor Boyko/Getty Images
On January 6, 2021, Donald Trump whipped his supporters into a riotous frenzy at the U.S. Capitol Building during President-elect Biden's congressional confirmation, leaving five people dead and 25 rioters charged with domestic terrorism, as CTV News describes. Some have suggested that the president is guilty of sedition, or that Section 4 of the 25th Amendment should be invoked to declare him "unfit" for office. Other consequences included six-time Super Bowl-winning New England Patriot's coach Bill Belichick refusing to receive the Medal of Freedom from the president, the PGA pulling out of its agreement to use Trump's course, Bedminster, for a 2022 tournament, and the far-right social media site Parler, favored by QAnon conspiracists, being shut down by Amazon Web Services, per The Washington Post. Facebook, Instagram, Snapchat, Pinterest, Reddit, Spotify, Twitch: all of them and more have banned the president. 
Leading the charge: Twitter, that communal texting pool that your cousin uses to post anime memes. On January 8, Twitter suspended Trump's account indefinitely, at the zenith of years worth of hate speech, disinformation, and exhortations to violent action. On January 10, The Washington Post ran an article explaining how the attackers on the U.S. Capitol used Twitter to organize in plain sight, down to the zip ties for taking hostages. It's apropos, then, that Twitter take some measure of responsibility for the events of January 6. Most recently, CEO Jack Dorsey has stepped up to speak about his company's decision.
Dorsey wants to use the ban to promote 'healthy conversation'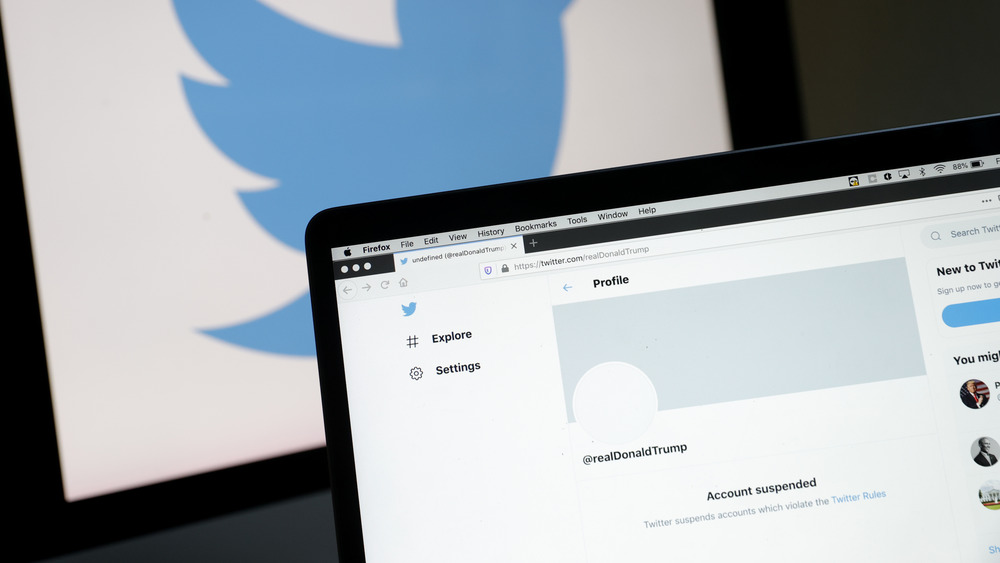 Pool/Getty Images
On January 14 at 9:16 a.m., Jack Dorsey took to Twitter on a long, explanatory thread, saying, "I do not celebrate or feel pride in our having to ban @realDonaldTrump from Twitter, or how we got here. After a clear warning we'd take this action, we made a decision with the best information we had based on threats to physical safety both on and off Twitter." He went on to say, "Offline harm as a result of online speech is demonstrably real, and what drives our policy and enforcement above all ... That said, having to ban an account has real and significant ramifications ... I feel a ban is a failure of ours ultimately to promote healthy conversation. And a time for us to reflect on our operations and the environment around us."
Twitter's decision, and Dorsey's explanation, has come under predictable siege, notably from far-right constituents crying censorship and foul of the 1st Amendment, doubly so because Twitter also canned about 70,000 accounts connected with QAnon, as The Washington Post says. But as CNET outlines, this kind of claim is invalid because the 1st Amendment only covers censorship on the part of the government, not private companies. Twitter, as The New York Times explains, took every action possible until this point, short of suspending Trump's account and shutting him up entirely, to try and dispel the contentiousness he tended to foster, including attaching disclaimers to his tweets contesting their veracity.
Twitter adhered to its Glorification of Violence policy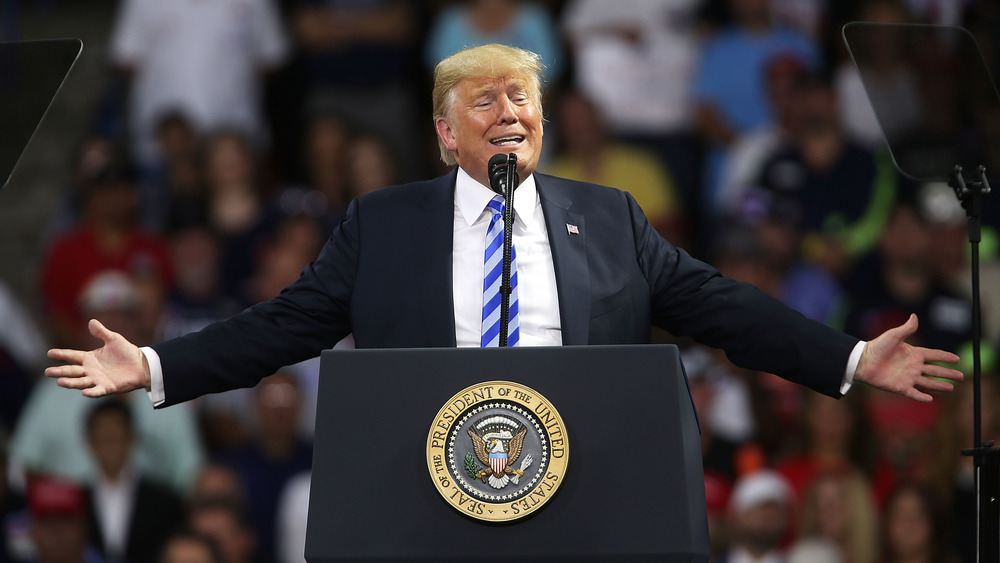 Spencer Platt/Getty Images
In addition to ethical debates about the tenability of the 1st Amendment in the face of violent polemics, and the role of private, internet-based companies in brokering the flow of public information, Twitter and Dorsey's decision has raised other concerns, as well. Financially, Bloomberg has suggested that Twitter and other tech giants will face a rockier future because of Trump's ban, which in turn may impact similar decisions. Psychologically, it's debatable whether clamping down on extremists will do anything other than drive them into a more aggressive, polarized, echo-chambered corner.
Ironically, as The New York Times says, the Supreme Court is planning on hearing a case to decide whether Trump himself was in violation of the 1st Amendment by using his publicly facing Twitter account, as an elected official, to block users (and thereby censor speech). This, of course, a mere four years after Trump's Twitter-happy thumbs said of the platform in 2016, "I'm going to be very restrained, if I use it at all."
Of course, the president has been anything but restrained since then, particularly when using Twitter. As Jack Dorsey said in his explanatory thread, real-world violence resulted from the supposedly insular reality of Twitter. The decision to ban Trump, as outlined in a company blog post, cited two potentially violence-inciting tweets that the president sent out after January 6. Enough evidence existed at that point for Twitter to follow their own Glorification of Violence policy.