What Did Grover Cleveland Get Up To Between Terms?
Heritage Images/Getty Images
Over the course of American history, 21 of the 45 presidents have served a second term. Only one, however, served nonconsecutive terms. Grover Cleveland served as both the 22nd and 24th president of the United States, after his wins in the 1884 and 1892 general elections. In the one between — the 1888 election — he lost to his Republican opponent, Benjamin Harrison.
That loss to Harrison over a tariff controversy and some shady election dealings led Cleveland to think he was done with politics forever, according to the University of Virginia's Miller Center. His wife, Frances, had other plans, however, telling a White House servant that the Clevelands would be back. "Now, Jerry, I want you to take good care of all the furniture and ornaments in the house, for I want to find everything just as it is now, when we come back again... four years from today," according to Real Life at The White House, by John Whitcomb and Claire Whitcomb.
Grover Cleveland returns to New York after defeat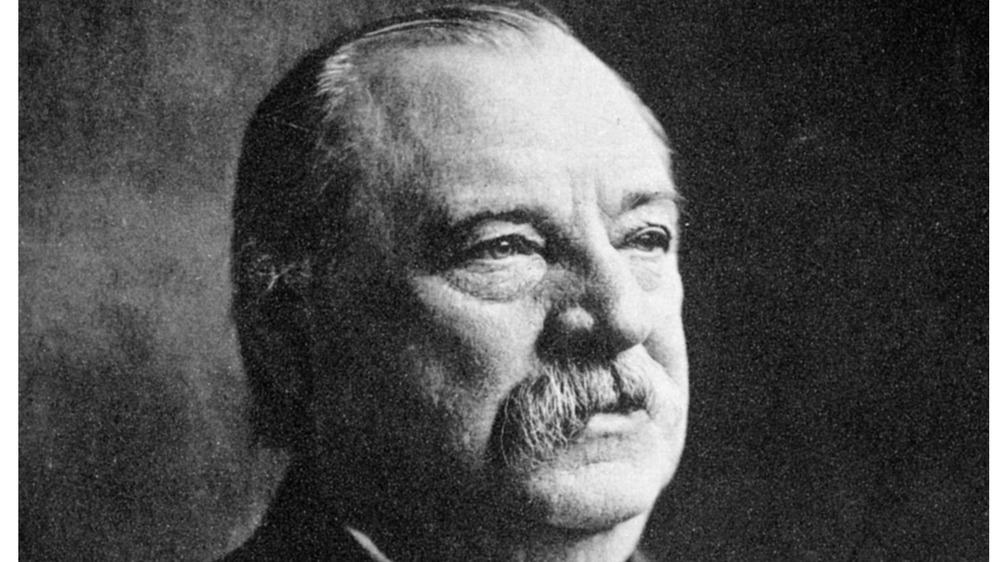 Print Collector/Getty Images
Following Harrison's inauguration, the Clevelands moved back to New York City, where the former president had considered his options in the private sector. Eventually, he settled on a position with a prestigious law firm. The law practice wasn't the most lucrative, but that may have been due to Cleveland's new fishing obsession, which he exercised at his Massachusetts estate, Gray Gables at Buzzard Bay. Frances Cleveland also kept her husband busy with a steady stream of events on the New York social scene. And the couple's first child, Ruth, was born in 1891.
In Washington, the Harrison administration and Congress passed the McKinley Tariff — a protectionist measure, according to Politico. It also passed the Sherman Silver Purchase act, which increased money backed by silver. Grover Cleveland worried that both policies were detrimental to the nation's financial health. Although Cleveland initially refrained from publicly criticizing his successor, three years was enough. In 1891, he addressed his concerns in what became known as the "silver letter," which made a complex issue understandable to the average voter [via The New York Times].
The letter also put his name back into politics as the 1892 election was approaching, and he entered the race. However, the emergence of a third party helped seal the deal for Cleveland, according to the Constitution Center. The Populist Party took 8 percent of the popular vote, and Grover Cleveland decisively defeated Harrison 277-145 in the Electoral College, making Frances Cleveland's prediction to Jerry come true.