How Trent Reznor Got Started In Music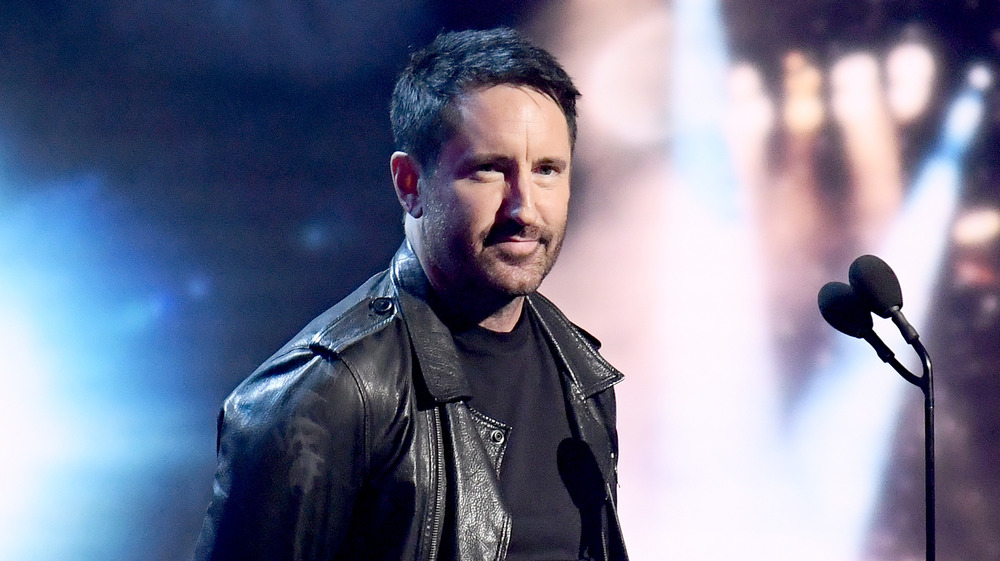 Dimitrios Kambouris/Getty Images
Trent Reznor is one of the most singular musicians working in the industry today. Over the course of his career, Reznor has produced critically-acclaimed music through Nine Inch Nails, experimented with different sounds and musical genres, mentored up-and-coming artists, and even became one of the most celebrated film and TV composers of the past several decades. The industrial rock sound he perfected as the frontman and principal songwriter of Nine Inch Nails made him one of the most unique voices to emerge from the late '80s and early '90s music scene, and Reznor has remained one of music's most well-regarded artists ever since.
While fans of both Nine Inch Nails and Reznor's other work may already be well aware of his wide array of talents, they may not know how exactly Reznor became such a multi-faceted artist in the first place. In fact, it may come as a shock for many to learn that Reznor came from similarly humble beginnings as many other iconic musicians and pop culture icons.
Trent Reznor's Marching Band Beginnings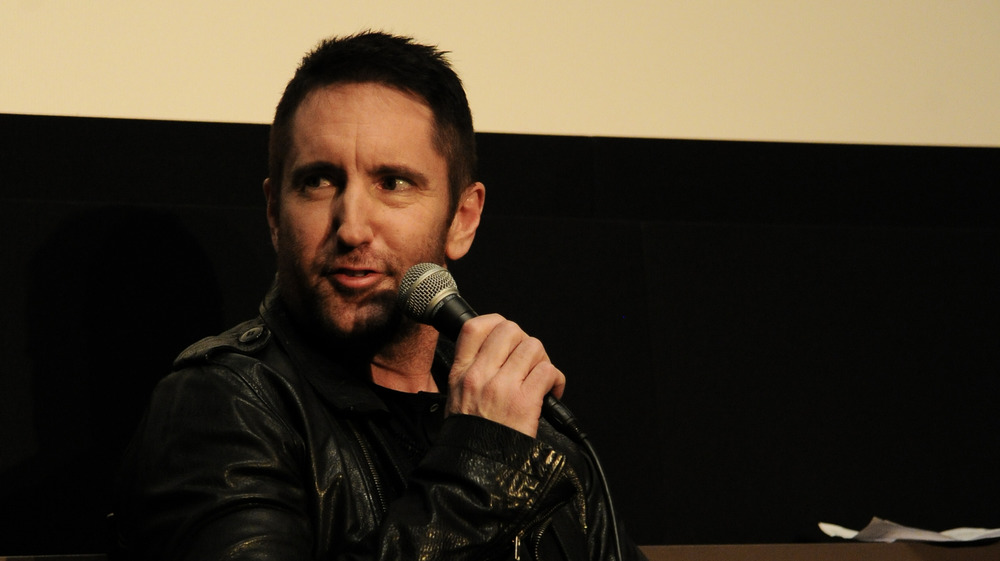 Rommel Demano/Getty Images
Following the divorce of his parents when he was just 6 years old, Trent Reznor was raised by his grandparents near Pittsburgh, Pennsylvania. Although the music he wrote for Nine Inch Nails exists in a very tortured and angry emotional state, Reznor reportedly had a fairly peaceful childhood. Unsurprisingly, music was a passion of his from a very young age, with his grandfather telling People in 1995 that, "Music was his life from the time he was a wee boy. He was so gifted." Additionally, his former piano teacher said that his playing always reminded her of Harry Connick Jr.'s work.
Trent Reznor really began making a name for himself among his peers in high school, when he played in his junior and senior high school jazz and marching bands. He was also voted "best in drama" by his classmates. According to an interview with Fresh Air, Reznor starred as Judas and Professor Harold Hill in his school's productions of Jesus Christ Superstar and The Music Man, respectively. During and after high school, Reznor was also a member of several small bands, including Option 30, Urge, The Innocent, Exotic Birds, and Slam Bamboo.
Trent Reznor Worked Hard For Recording Time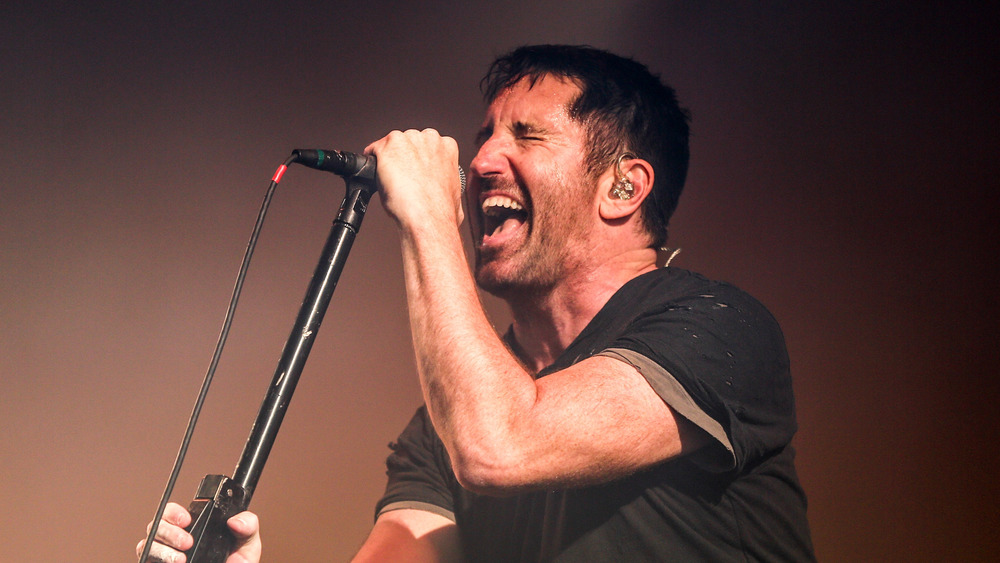 Rich Fury/Getty Images
After high school, Trent Reznor moved to Cleveland, where he began working as a handyman at a recording studio called Right Track. The studio's manager, Bart Koster, remarked that Reznor was always "so focused in everything he does," before saying that, "when that guy waxed the floor, it looked great."
However, the handyman job was really just a way for Reznor to work on his music. He had made a deal with Koster to use the studio during its off-hours, where he would work tirelessly on his demos. Koster said that he agreed to let Reznor use the studio since "it wasn't costing me anything, just a little wear on my tape heads."
Many of the demos Reznor recorded at Right Track during that time period were later revised and included on the first Nine Inch Nails album, 1989's Pretty Hate Machine. The album would become a commercial and critical success for Reznor upon its release. That began a professional career for Reznor that is not only still going strong over three decades later, but which has seen him branch out into multiple forms and genres to consistent critical acclaim. It doesn't look like Reznor will be slowing down any time soon, either.