Siegfried Fischbacher's Death Explained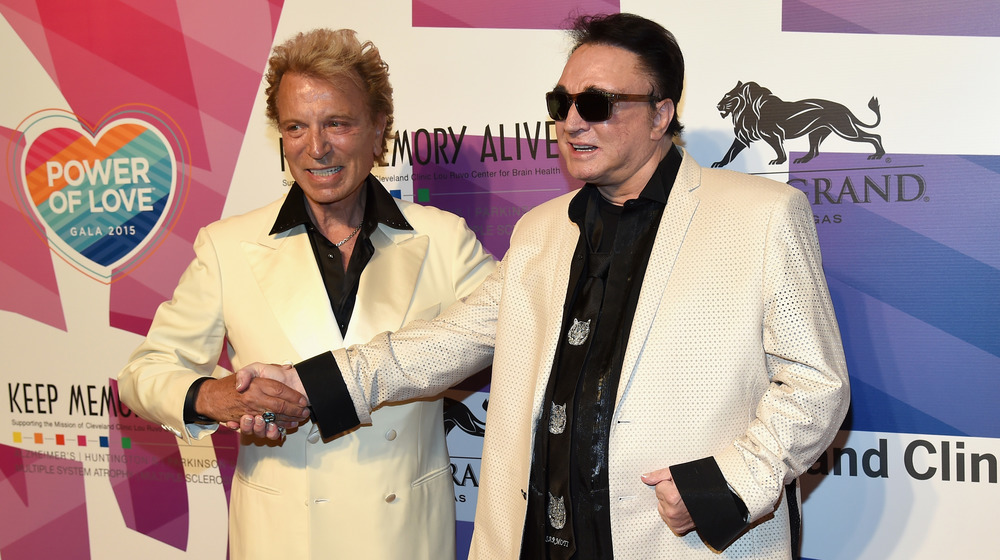 Ethan Miller/Getty Images
The illusionist Siegfried Fischbacher died on January 13 from pancreatic cancer. The partner of Roy Horn spent decades entertaining audiences with feats of magic while showcasing rare and beautiful animals in Siegfried & Roy performances. He was 81, reports the Washington Post.
The two met in 1957 on a cruise ship when Fischbacher asked Horn, who was a bellboy at the time, to assist him in the regular evening magic show. Horn passed away in May from Covid-19 complications at 75.
Putting exotic beasts into the act — something Horn suggested — made the duo an original entertainment act. The two played small spaces in Germany and Switzerland in the 1960s until making a splash at the Tropicana in Las Vegas in 1967 "We did what we did out of love, not for success or money," People quoted Fischbacher. "We had a deep respect for each other. We literally raised each other. I created Roy and Roy created Siegfried." 
The pair's most famous project was a 14-year show at The Mirage that started in 1990 and included white tigers and lions, leopards, jaguars, and an elephant. The spectacle ran six times weekly for 44 weeks each year, a total of 5,750 performances. The residency ended in 2003 when a 600-pound tiger attacked Horn on stage.
ABC News in Australia said that Fischbacher's sister, Delore, who is a Franciscan nun in Germany, prayed with her brother on the phone before his death. "I could pray with him and tell him that I will always be with him in my heart," she said. 
The last days of Siegfried Fischbacher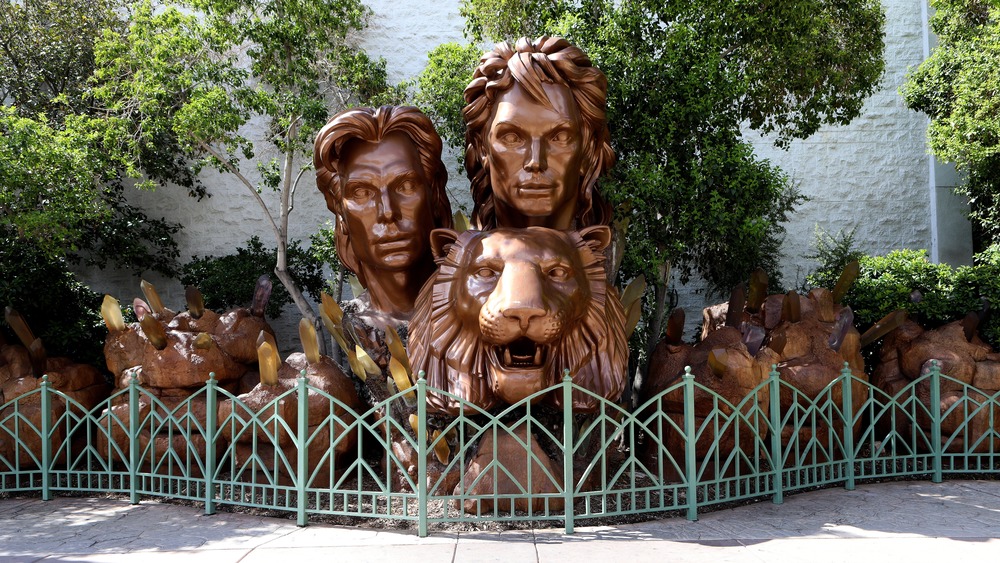 Raymond Boyd/Getty Images
Fischbacher had surgery in December to remove a malignant tumor, according to the Las Vegas Review-Journal. Despite the 12-hour operation, little could be done, since the cancer had spread throughout his body. The Review-Journal quoted the German publication Bild, and said that Fischbacher wanted to remain in his 100-acre Las Vegas home, dubbed Little Bavaria, to recover, and had two hospice nurses to help him.
Pancreatic cancer causes about 47,050 deaths each year, according to Cancer.net, and is responsible for 7 percent of all cancer deaths. The disease is often hard to diagnose. "This is because there is no validated, specific screening tests that can easily and reliably find early-stage pancreatic cancer in people who have no symptoms," said the website. "This means it is often not found until later stages when the cancer can no longer be removed with surgery and/or has spread from the pancreas to other parts of the body." In 2020, several notable people died from pancreatic cancer, including Supreme Court Justice Ruth Bader Ginsburg (September 18), U.S. Rep. John Lewis (July 17), and Jeopardy! host Alex Trebek (November 8).
CNN reported that 95 percent of those diagnosed with pancreatic cancer will die from the disease. Pancreatic cancer risk heightens with age. The average diagnosis occurs at 71.
Fischbacher's last public appearance was at the dedication of Siegfried & Roy Drive at The Mirage in August, said Las Vegas Review-Journal. According to its website, The Mirage has housed the Siegfried & Roy Secret Garden and Dolphin Habitat since 1990.