Night Stalker: What Was Richard Ramirez's Childhood Actually Like?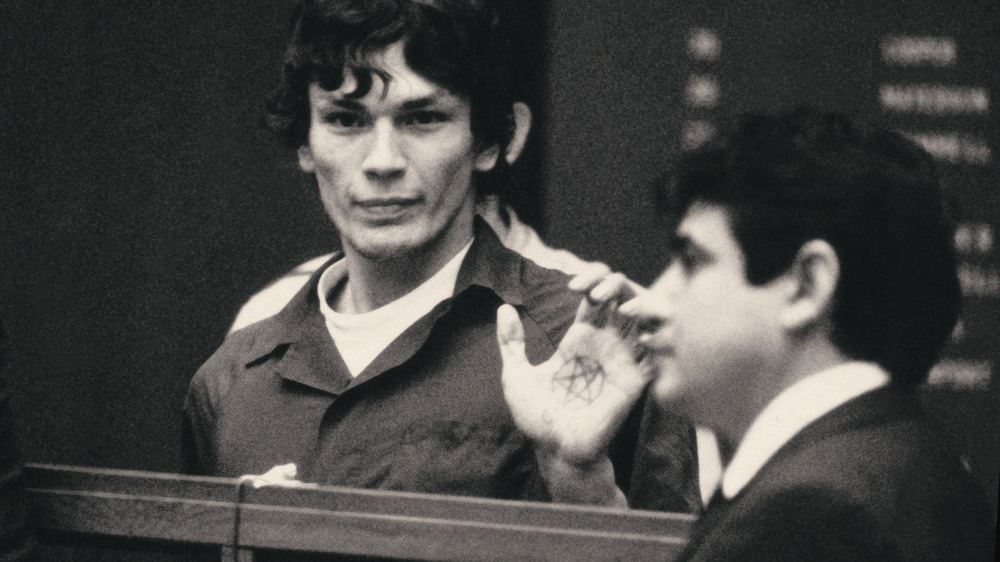 Netflix
Netflix has truly mastered the art of the true-crime documentary, and its newest offering, dealing with the Night Stalker, is no different. Some viewers, however, are knocking Night Stalker: Hunt for a Serial Killer for glossing over Richard Ramirez's childhood and how it shaped his most violent and murderous tendencies.
Ramirez grew up in El Paso, Texas. His father, a former Juarez, Mexico police officer, was often angry and physically abused his children, according to the book The Night Stalker: The Life and Crimes of Richard Ramirez by Philip Carlo. His parents immigrated to the United States, and his mother worked in a factory that may have resulted in congenital disabilities in all of their children — Richard Ramirez reportedly had epilepsy.
But the person who had the most influence on Richard was his cousin, Miguel Ramirez, an army veteran. When Miguel returned from the Vietnam War, he regaled his young cousin with stories about his gruesome exploits, reported The New York Times. He showed Ramirez photos of the women he raped, tortured, and murdered, and also smoked marijuana with him. One particular photo showed Miguel posing with a woman's severed head. Richard was only 12 at the time.
His childhood got even worse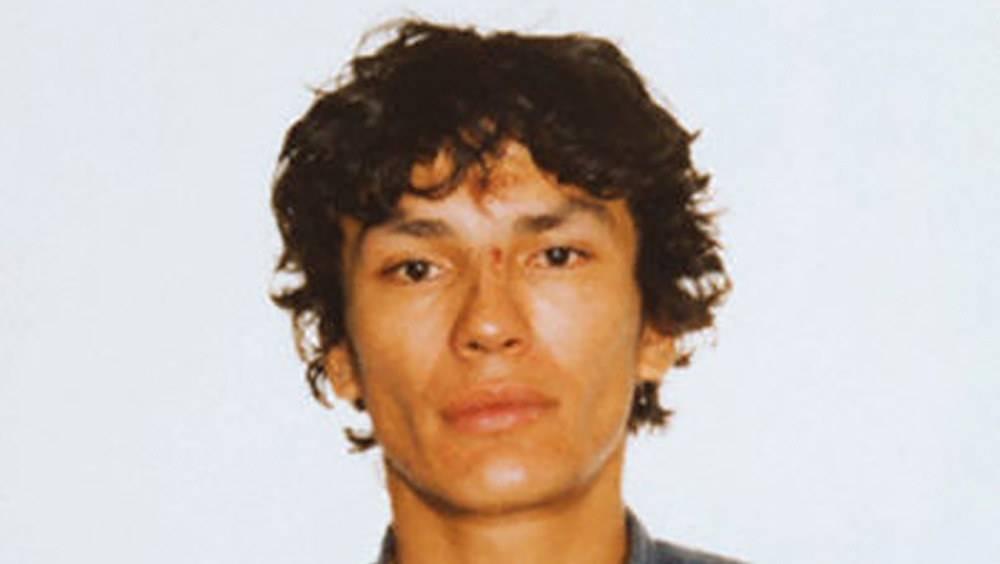 Michael Ochs Archives/Getty Images
Richard began spending nights in cemeteries to get away from his father. To sneak out of the house, he learned military techniques from his cousin.
Miguel shot his wife in the face, killing her, said Encyclopedia Britannica. Richard, age 13, witnessed the act, which caused him to withdraw from family members. His cousin, though, was acquitted of murder for reasons of insanity. Richard then moved to live with his sister and her husband, who was apparently a peeping Tom. He learned how to silently creep into houses and hotel rooms where he worked as a teenager.
Addicted to drugs at a young age, Richard was also fueled by cocaine. So when he moved to Los Angeles, he broke into houses to steal goods which he sold to buy more drugs. Eventually, everything escalated, and he became a serial killer.
There's no excuse for murder, not even a terrible childhood. As A&E explained, Richard Ramirez was a sociopath whose thoughts and actions were shaped by childhood trauma. But because he was incapable of shutting off his irrational thoughts, he became consumed by, and acted on, his more hellish instincts.