Why Richard Ramirez Went To San Francisco Right Before He Was Caught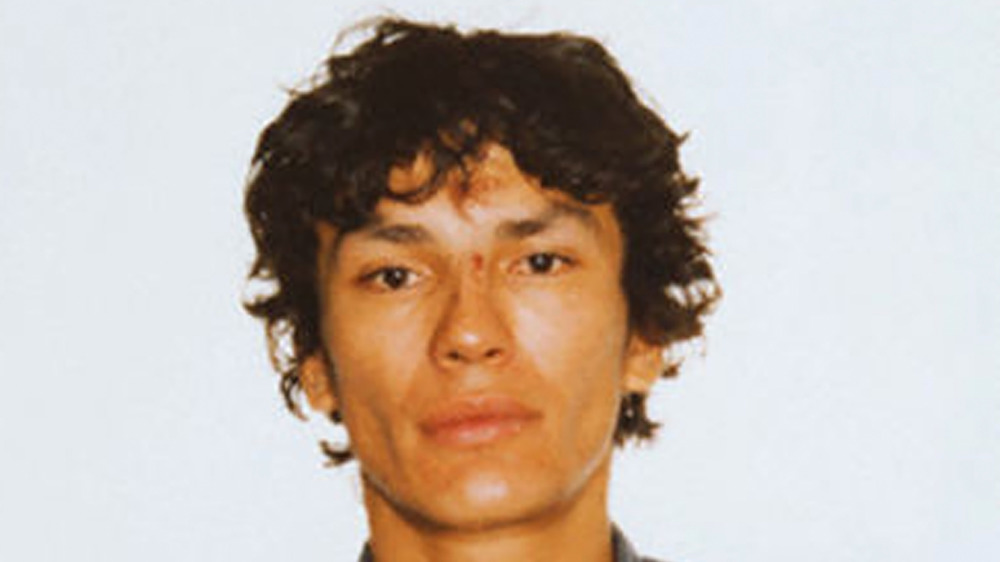 Michael Ochs Archives/Getty Images
Between the summers of 1984 and 1985, a rapist and serial killer was skulking through the suburban neighborhoods of Los Angeles, hiding in the shadows and watching residents at their most vulnerable moments. In the places where Angelenos spent their time and should have felt the most secure, in their homes or their cars, a deeply troubled young man named Richard Ramirez was waiting for them. Ramirez had killed before, but as the Los Angeles Times reported, it would be years before authorities would connect the murder of a 9-year old girl in San Francisco with the string of brutal home invasions that earned Ramirez his grim moniker, "Night Stalker."
Netflix's recent documentary series Night Stalker: The Hunt for a Serial Killer has again stirred up interest in the case. The series revisits this dark chapter of California history, interviewing detectives and sharing archival footage of figures connected to the case, including then-San-Francisco Mayor Dianne Feinstein. But the series tells us little about one strange decision Ramirez, not yet IDd but on the run, made near the end of his reign of terror: Why did the Night Stalker suddenly decide to go to San Francisco?
In August of 1985, Ramirez returned to San Francisco, site of his first murder. While it's not known exactly why Ramirez chose the Bay Area, the crime he'd commit there would mark several strange and brutal turning points in the case.
Richard Ramirez flees to San Francisco
On August 17, as SFGate reported, Ramirez entered the Lake Merced home of Barbara and Peter Pan, killing Peter before beating and shooting Barbara. Screenrant speculates that Ramirez chose his victim, 66-year-old Peter Pan because, as a self-proclaimed Satanist (per the Sydney Morning Herald), perhaps Ramirez wanted to send a message by murdering someone who shared a name with a beloved cultural figure.
As Medical Daily reports, Ramirez died of B-cell lymphoma in 2013, and so many of the twists and turns of the case will forever be speculation. What we do know is that Barbara Pan survived and was among the victims who later were able to identify Ramirez.
Following the Pan murder, Mayor Feinstein made the unusual decision to release a sketch of the suspect and describe key evidence that police were searching for, including a pair of Avia sneakers that matched footprints at various crime scenes. Ramirez must have been watching, because he went on to throw those sneakers off the Golden Gate Bridge. But more than evidence was lost; after fleeing the Bay Area, he went on to brutally attack another couple in their bed, as the Orange Counter Register reports. On August 31, 1985, Ramirez (per All That's Interesting) was beaten and subdued by a group of East LA residents who'd recognized him, and held him until police could arrive.