Here's How Much Money Phil Spector Was Worth When He Died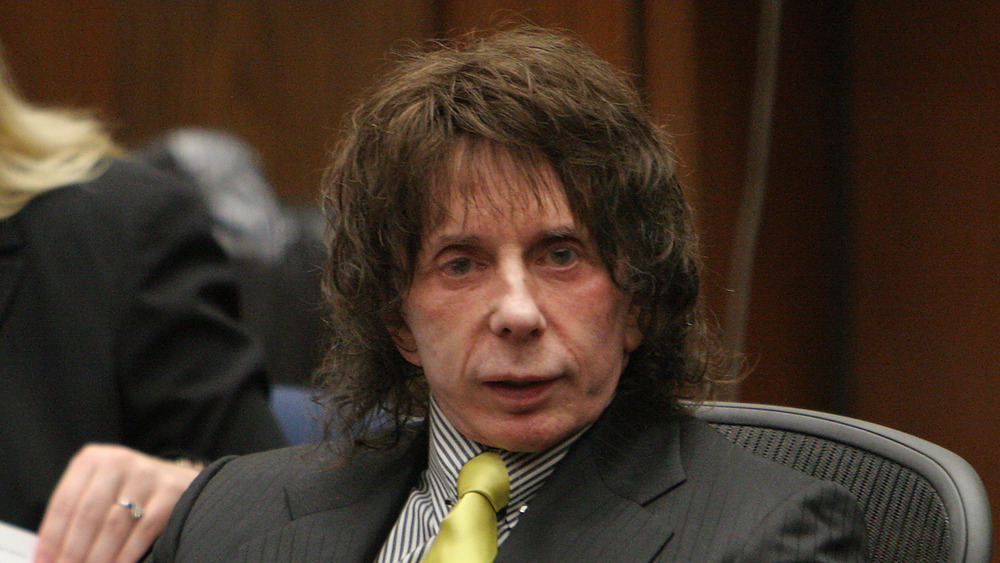 Pool/Getty Images
Phil Spector, one of the most influential producers in music history, passed away on Jan. 16, 2021, leaving a legacy of expertise, brilliance, and controversy. On one hand, Spector was responsible for crafting one of music's most influential and widely-used methods of sound engineering, the Wall of Sound: a saturated landscape of tones and layered textures that captures the "lightning in a bottle" feeling of live music (per the 1983 documentary "Da Doo Ron Ron," watchable on YouTube). He was the driving production force and vision for twenty top-40 hits in the early '60s, as the BCC says, and produced tracks for the Beach Boys, the Beatles, Stevie Wonder, the Righteous Brothers, Tina Turner, the Ronettes, and more.
On the other hand, Spector entered a downward spiral of alcohol and drug addiction in the '70s that led him to vanish from the music scene entirely, as NPR states. Per a 2018 interview with People, his wife reported being subjected to years of psychological abuse and even confinement in their California mansion, stating, "I thought I wasn't going to sing again and that I was going to die there." Spector also developed a weird obsession with guns. He'd wear them to meetings, and even while on telephone calls to endow him with a sense of empowerment. This eventually led to his 2003 arrest and 2009 sentencing for the murder of actress Lana Clarkson, whom he allegedly shot in the head.
So after divorce, litigation, and imprisonment, how much was Spector actually worth? 
Phil Spector was still worth tens of millions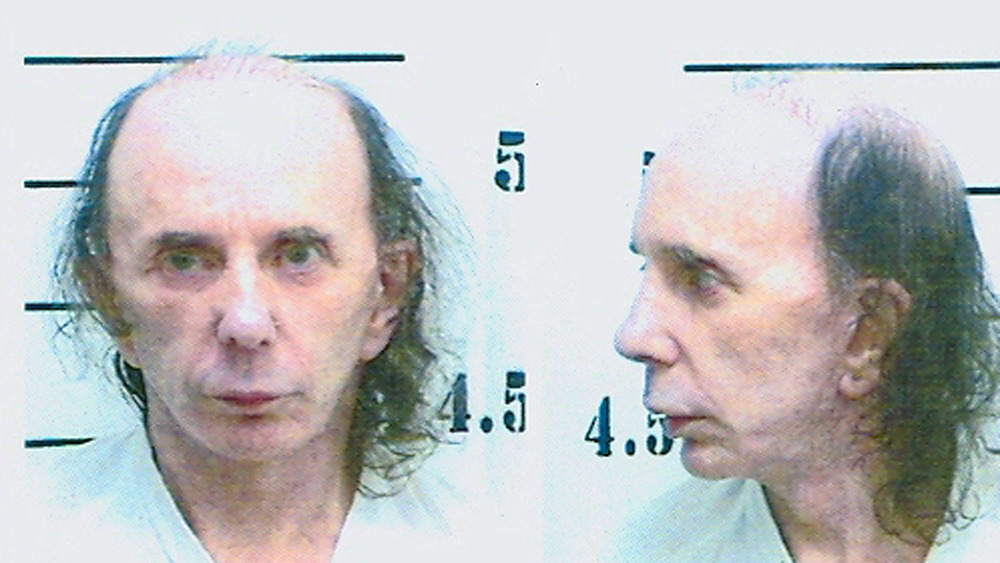 Handout/Getty Images
Spector's wealth is a little hard to nail down, but is rooted in his ownership status over what is considered the most valuable catalogue of songs in the world. As 7News states, these songs include "Let It Be" by the Beatles, "Be My Baby" by the Ronettes, and "You've Lost that Lovin' Feelin'" and "Unchained Melody" by the Righteous Brothers. "You've Lost that Lovin' Feeling'" is the most-played track of the entire 20th century, as Celebrity Net Worth states, and along with "Unchained Melody" alone have generated $100 million for Spector and all artists involved. This, plus the royalties from his entire catalogue of tracks, and you have the makings of a tremendous fortune.
However, Spector divorced three times, and the settlements and various litigations have cost him a fair amount of wealth. For example, per NME, in 2000 he was ordered to pay $2.6 million to his first wife Ronnie, who was a member of the group he produced, the Ronettes. In 2019, he split his assets with his third wife Rachelle, as the Blast reports, including going half-and-half on their $5.5 million mansion, and Rachelle getting a private jet and an Aston Martin out of the deal. On top of these divorces and their legal fees, Spector spent, according to the Los Angeles Times, about $1 million per year on defense attorneys over his murder charge.
In the end? Well, at the time of his death Spector was still worth at least $50 million.