The Story Behind AC/DC And Deep Purple's Backstage Brawl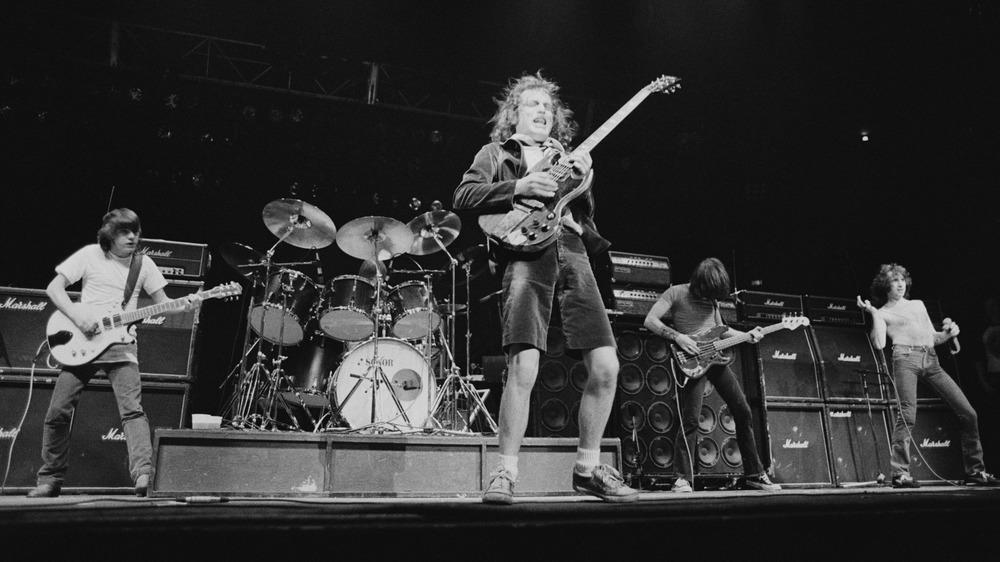 Michael Putland/Getty Images
From a knife fight with Black Sabbath to a murder-for-hire plot involving drummer Phil Rudd, Aussie rockers AC/DC have been through some very bizarre and dangerous moments. According to Ultimate Classic Rock, things turned rocky during a last-minute attempt to have AC/DC fill in for the band Deep Purple at Australia's Sunbury Festival in 1975. The weekend festival had already been plagued with problems like low ticket sales and poor weather, as well as the possibility of it being its last run. Deep Purple had been paid $60,000 for their performance, which, unfortunately, meant quite a few other bands on the show's lineup wouldn't get paid — even worse, it was looking like the band wouldn't even be able to play. In order to prevent a full-on revolt by fans who'd paid high ticket prices and had been toughing it through the weather, organizers tried to get AC/DC to fill in.
"We were playing in this pub on Saturday," said AC/DC's Angus Young, "and this manager got a hold of us and said, 'Listen, can you guys whiz out to this Sunbury place?' The guy promoting was a bit worried. ... He said, 'Deep Purple doesn't look like they're gonna go onstage.' He was a bit worried that no one was gonna show and he didn't want the kids to riot ... so he thought, 'Well, I'll get AC/DC and maybe they can keep them at bay.'"
Things between AC/DC and Deep Purple started to get messy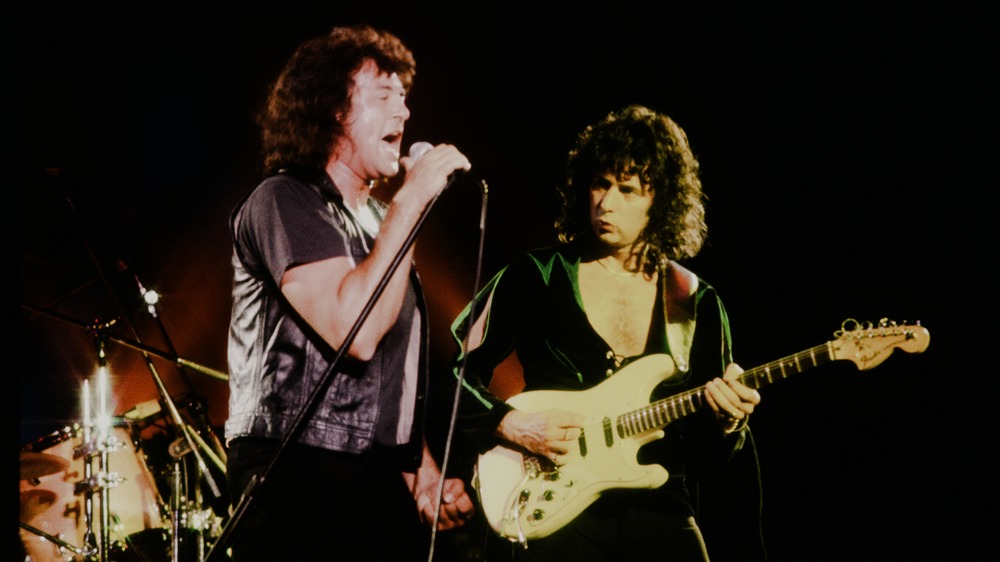 Koh Hasebe/shinko Music/Getty Images
When AC/DC arrived, after walking a mile and a half in the cold to get to a muddy festival, Deep Purple decided they were going to play that night, which, obviously, caused some problems. "Everything was cool as far as we knew," Young said. "Then, at the last minute, something happened ... somebody said somebody threw a punch at our manager — one of Deep Purple's tour guys. We were all bunched up in this caravan, changing. I remember we all came running out." As the fight began, other people who were within range joined in to try and break it up. According to Young, a forklift driver "dropped some equipment" on Deep Purple's security while Bon Scott had a guy in a headlock yelling, "'Don't worry, guys, I've got him!'"
After the fight, Deep Purple went on to perform, then, sometime after the festival, the band set up a trust fund to help out the other bands who weren't paid for their time. As for AC/DC, they never got to play the show, but headlines about the fight helped them gain more fans at a time when they were still working their way up.