The Real Reason The Beach Boys' Brian Wilson Hated Performing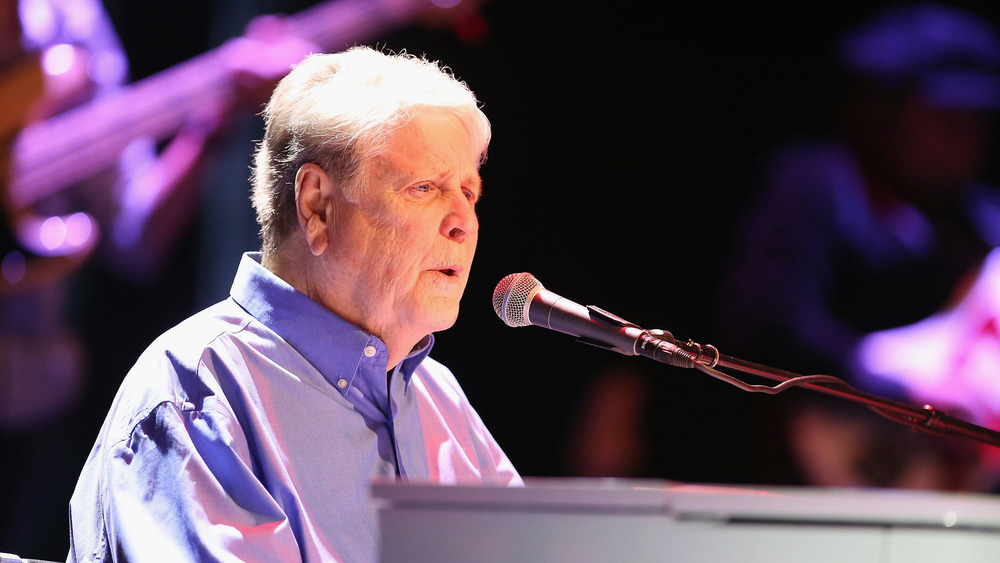 Al Pereira/Getty Images
Classic rock icon Brian Wilson of the Beach Boys is known for being the genius behind some of the band's greatest hits (minus "Kokomo"), and it was both a blessing a curse that led to him being able to put his focus and soul into such music. According to the Houston Press, during a flight headed to Houston for a concert in 1964, Wilson had a nervous breakdown. "We were really scared for him," said Beach Boys member Al Jardine. "[We were] concerned for him because he was so upset. He obviously had a breakdown. None of us had ever witnessed something like that." Once the plane landed, Wilson spent time in his hotel room staring off into space. Those close to Wilson tried to comfort him. It would be another 12 years before he would return to touring.
As the Houston Press put it, Wilson was much more of a songwriter than an entertainer. He was mostly deaf in his right ear, which might have been from being struck by his father, who, while also a songwriter, was also very abusive. Wilson couldn't tolerate loud volumes and often experienced buzzing in his ears. Sadly, he also dealt with stage fright, which was just another issue that made live performances something he wanted to avoid.
Brian Wilson shined in the studio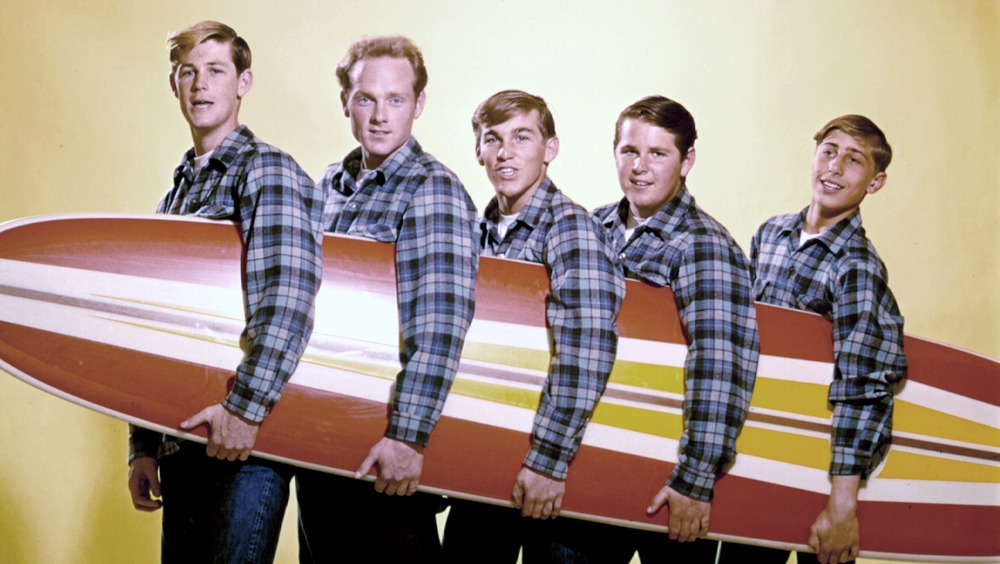 Michael Ochs Archives/Getty Images
When Brian Wilson couldn't tour, he was replaced by singer-guitarist Glen Campbell, and then by singer-musician Bruce Johnston, per Britannica. The classic rock icon would spend his time focusing on writing the harmonies and melodies of their music, eventually writing the masterpiece Pet Sounds in 1966. Sadly, his streak could only go so long, and he would eventually stop working on the album Smile, which he hoped to release at the time as another magnum opus. As Ultimate Classic Rock wrote, Wilson would become more reclusive and would soon embark on more solo work away from his band.
Wilson also believes his experimentations with psychedelic drugs made things worse. In an interview with Rolling Stone, he believed a lot of his mental health struggles were the result of taking psychedelics. "I've told a lot of people don't take psychedelic drugs. It's mentally dangerous to take. I regret having taken LSD. It's a bad drug," he said. Thankfully, Wilson was able to reunite with the band in 2012 for the band's 50th anniversary tour and worked on new music for their album, That's Why God Made the Radio. Brian Wilson could reclaim the best of both worlds, both touring and songwriting, and work with his bandmates.