Inside The Assassination Attempts Against Barack Obama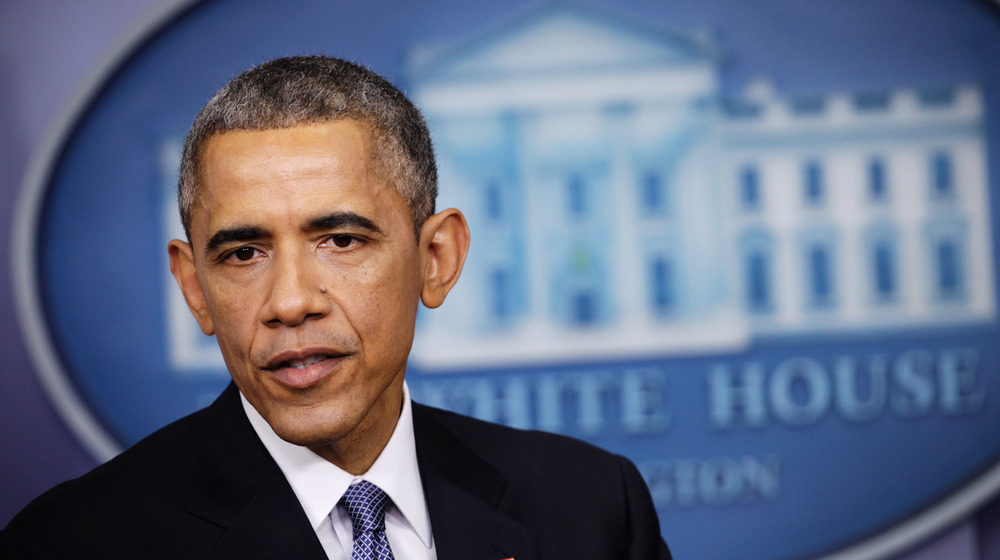 Alex Wong/Getty Images
By some accounts, as the first African American to win the White House, President Barack Obama may have received more death threats and been the target of more assassination plots than anybody else to sit in the Oval Office. The threats started rolling in well before he won the 2008 election. In fact, they began almost immediately in 2007 after he announced his intention to run for the highest office in the nation while he was still the junior senator from Illinois, making it the earliest time Secret Service protection had been assigned to a candidate before being nominated, according to The New York Times.
That protection was warranted after federal authorities foiled one plot in the days leading up to the 2008 election, according to ABC News. "Security was one of many issues that I have and will have in the course of this campaign," Michelle Obama told The New York Times at the time. "But I've thought through in my mind all the possible scenarios and how we're going to handle it."
Over the course of two terms, dozens of domestic and international trips, and hundreds of public campaign events, would-be assassins have had many chances to carry out a plot on Obama's life. However, three attempts on President Obama's life have stood out as credible enough to receive national attention.
Three attempts on President Obama's life caught international headlines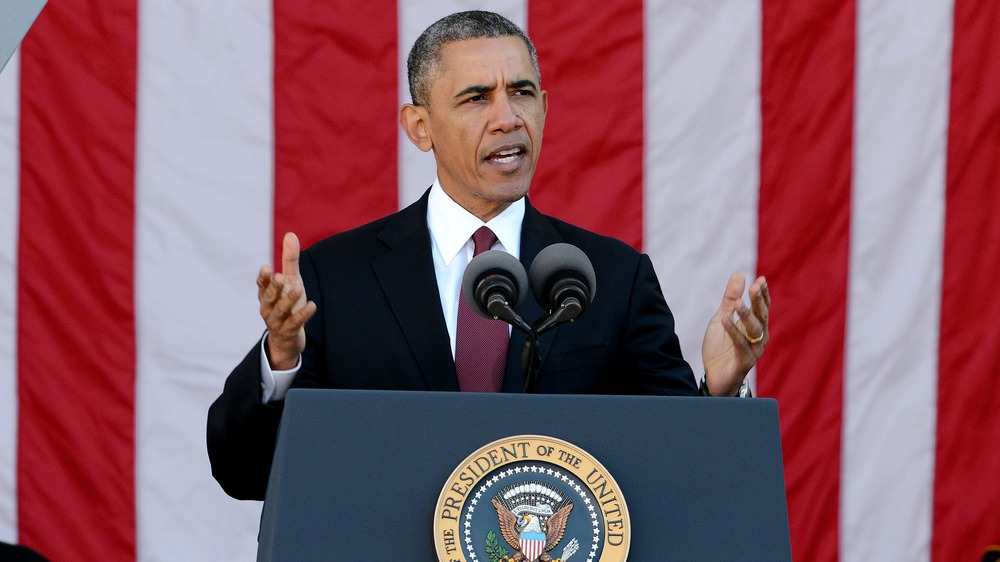 Pool/Getty Images
The first attempt occurred shortly after President Obama took office in 2009, when he made his first international trip as president. As part of a European tour, he attended the Alliance of Civilizations Summit in Istanbul, when a Syrian man was arrested for carrying fake press credentials, according to CNN. The man confessed that he and three accomplices had cooked up a plot to stab Obama with a knife.
In November 2011, 21 year-old Oscar Ramiro Ortega-Hernandez of Idaho Falls, Idaho, opened fire with an assault rifle on the White House. Obama was on a trip to the Asia-Pacific region at the time of the shooting, but that didn't stop Ortega-Hernandez from allegedly telling people that he was the "modern-day Jesus Christ" and he "needed to kill" Obama because he is "the anti-Christ," The Washington Post reported at the time. Ortega-Hernandez was found guilty of attempting to assassinate the president and 16 firearms and assault charges. In 2014, he was sentenced to 25 years in prison, according to The New York Times.
In 2013, typewritten letters containing ricin, a deadly poison, were sent to President Barack Obama and other high level government officials. The letters appeared to have been sent by an Elvis impersonator named Paul Kevin Curtis. However, charges later fell on his online rival, James Dutschke, whom investigators found had tried to frame Curtis. Dutschke was sentenced to 25 years in prison, according to Politico.