The Reason Lawrence Taylor Lost His Money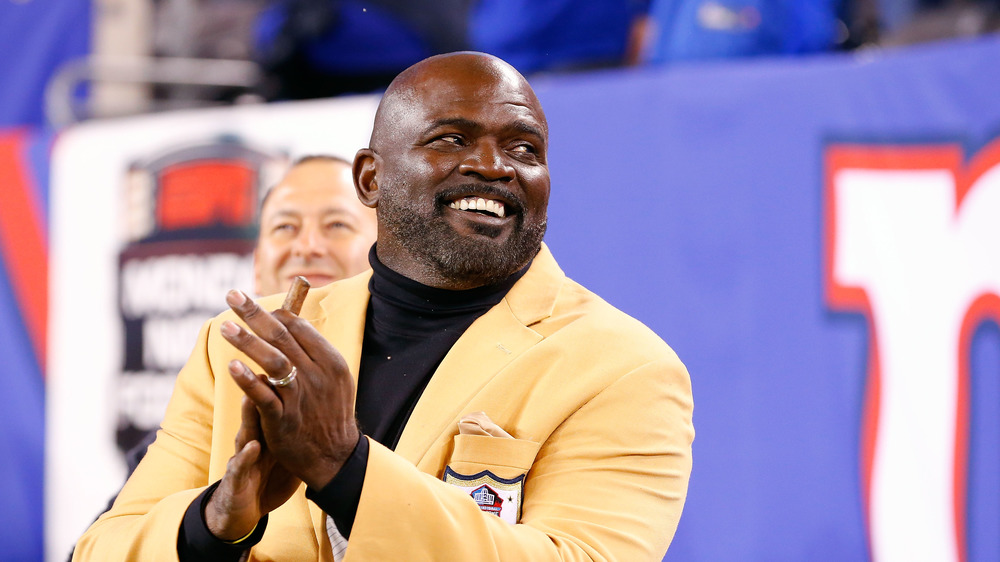 Jim Mcisaac/Getty Images
While playing as a linebacker for the New York Giants, Lawrence Taylor (famously nicknamed LT) was a two-time Super Bowl winner and ten-time Pro Bowler known for his intensity, speed, and ability to take down quarterbacks, per the Pro Football Hall of Fame. Taylor played for the Giants for 13 seasons, from 1981 to 1993, and at the time of his retirement, the Pro Football Hall of Famer ended his career as one of the best in the game. Unfortunately, Taylor would delve into heavy drug use and would eventually end up losing most of the $50 million he made during his time as a pro football player, per Sportscasting.
According to Time, in 1987, Taylor once said: "Crazy as it seems, there is a real relationship between wild, reckless abandon off the field and being that way on the field." During the late '80s, Taylor's drug use becoming widely known. In his 1987 Sport Magazine autobiography, "LT: Living on the Edge," Taylor said he first used cocaine back in 1982 and eventually smoked crack three times a week, per Newsday. Taylor would end up getting arrested multiple times in the '90s for several drug-related charges. The former New York Giants superstar would go on to spend thousands of dollars a day on drugs and prostitutes, a habit that would follow him, even up to his first attempt at another career after his football one was over, per Time.
Lawrence Taylor tries to pick up the pieces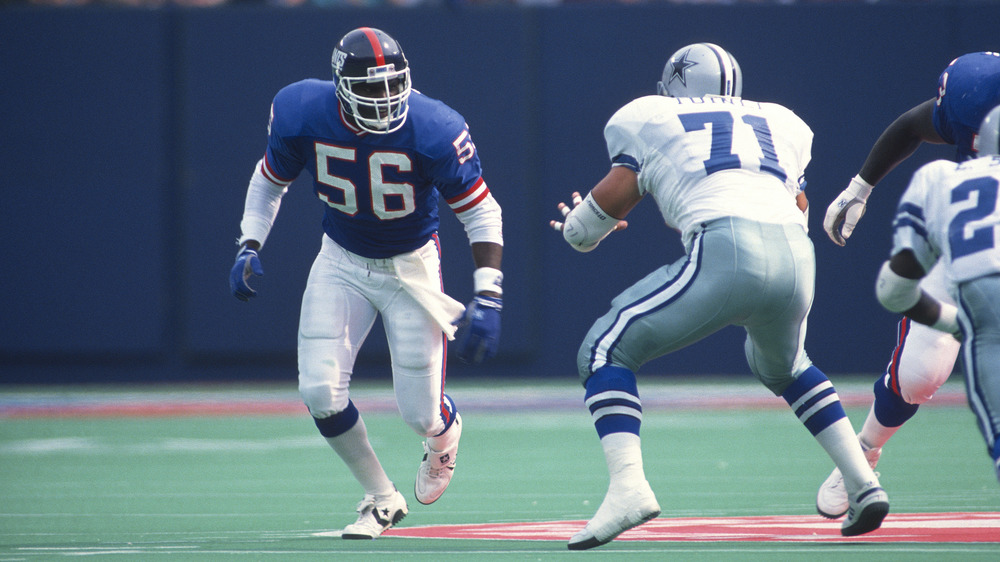 Focus On Sport/Getty Images
In the 1990s, after Lawrence Taylor retired, he tried his hand at starting a business worth $10 million; however, the company soon went under and LT had to find other ways to earn more money, per Time. According to Sportscaster, Taylor worked as a football analyst on TNT but it didn't last long. The NFL great would later make his debut as an actor getting a small role and a cameo in football movies Any Given Sunday and The Water Boy. Taylor would also do voice acting as B.J. Smith in 2002's Grand Theft Auto: Vice City and Quentin Sands in Blitz: The League, and its sequel. Fans loved LT's appearances in movies and video games, and it would eventually lead him to a small role in HBO's The Sopranos in an episode called "All Happy Families," playing cards alongside the mafia during their highly celebrated "Executive Game."
In 2009, Taylor reportedly filed for bankruptcy to avoid foreclosure on his home. In 2010, LT was arrested and charged for patronizing a prostitute and sexual misconduct with a minor, per Daily Press. Taylor would plead guilty and receive probation. According to the New York Post, in 2016, Lawrence Taylor crashed his Bentley into a parked police car on the Florida turnpike, and a year later, had his license revoked, got 75 hours of community service, and received more probation.