The Untold Truth Of The Man Who Writes Elton John's Lyrics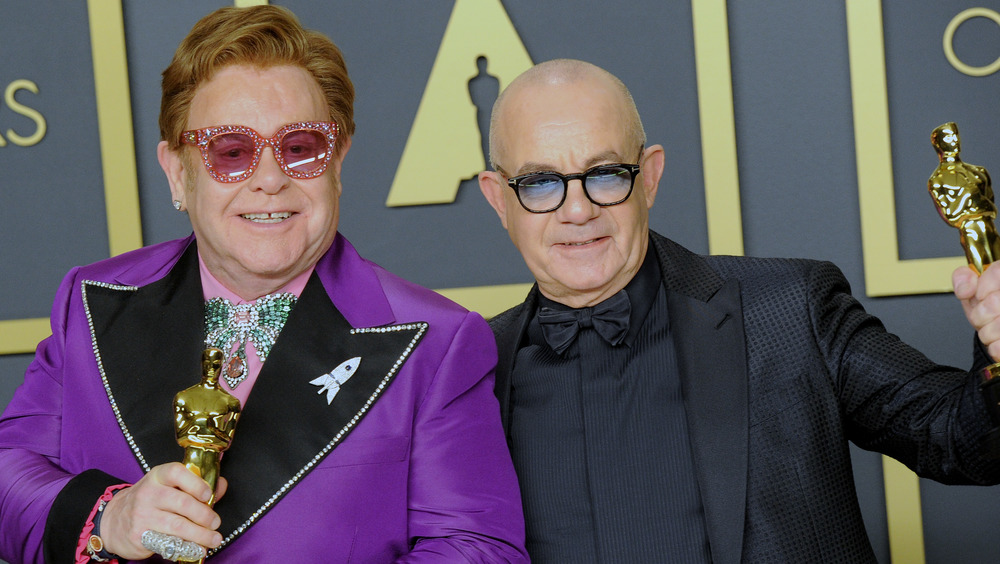 Albert L. Ortega/Getty Images
As Elton John tells it, one of the most successful songwriter-performer collaborations of the last half-century began with a botched audition. As John explained to Stephen Colbert, he answered an ad in the late '60s, placed by Liberty Records, which was scouting new talent. Surprisingly, John didn't pass muster, but he did do something at that audition that would change the whole course of his career. He mentioned to a man at the label that he really struggled with writing lyrics. The man then reached into a pile of submitted lyrics — at random, incredibly — and handed John an envelope containing poems written by a man named Bernie Taupin. 
John must have liked what he read because the two men soon began working together, eventually going on to record more than 30 albums (with no word of an end in sight). Their collaboration continues to mine new material, and the pair even took home an Oscar for the song "(I'm Gonna) Love Me Again," from Rocketman, the 2019 biopic of Elton John's life. Yep, they've been together so long, they're now writing songs inspired by their "golden age."
Much more than just the man who writes Elton John's lyrics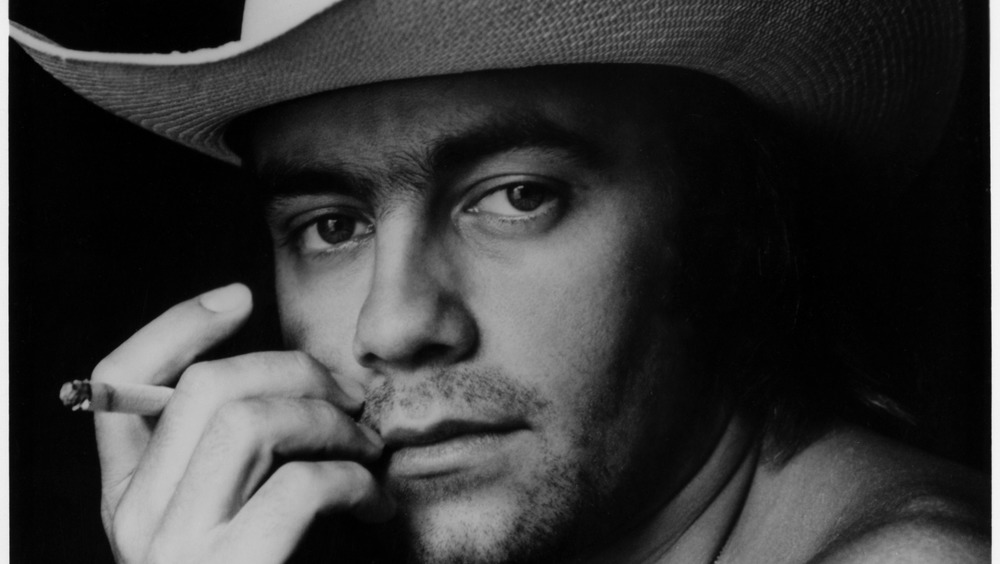 Michael Ochs Archives/Getty Images
In an interview with the Los Angeles Times, early last year, Bernie Taupin described that serendipitous meeting between he and Elton John as "fate, kismet or, as they say, God's right hand." Good thing, since the now-70-year-old Brit was a high school dropout at the time of that meeting, spending his time, as last.fm puts it, "hitchhiking [...], playing snooker [...], and drinking ale well before his eighteenth birthday." 
While the meeting would prove fateful for both men, Taupin can't be summed up as solely John's songwriter. He's written for Alice Cooper, Marianne Faithfull, Rod Stewart, and many more. Per GQ, he also penned Starship's "We Built This City," named the "worst song of all time" by Blender magazine, an honor Taupin is "quite proud of." Still, the bulk of Taupin's creative output has always been reserved for John. 
Calling the pair prolific seems like an understatement. Between 1972 and 1975 alone, John released seven hit albums, but the success was quickly followed by burnout. According to Biography, the pair took two years away from each other before again resuming the creative partnership that continues to this day. In his spare time, Taupin has also pursues painting and competing in horse shows, but songwriting — and Elton John — are ever present. As Bernie Taupin told Time in 2019 of the pair's indomitable, decades-spanning bond, "I don't think there's anything on God's green earth that could separate us now."