What Is Bryan Mantia From Guns N' Roses Up To Today?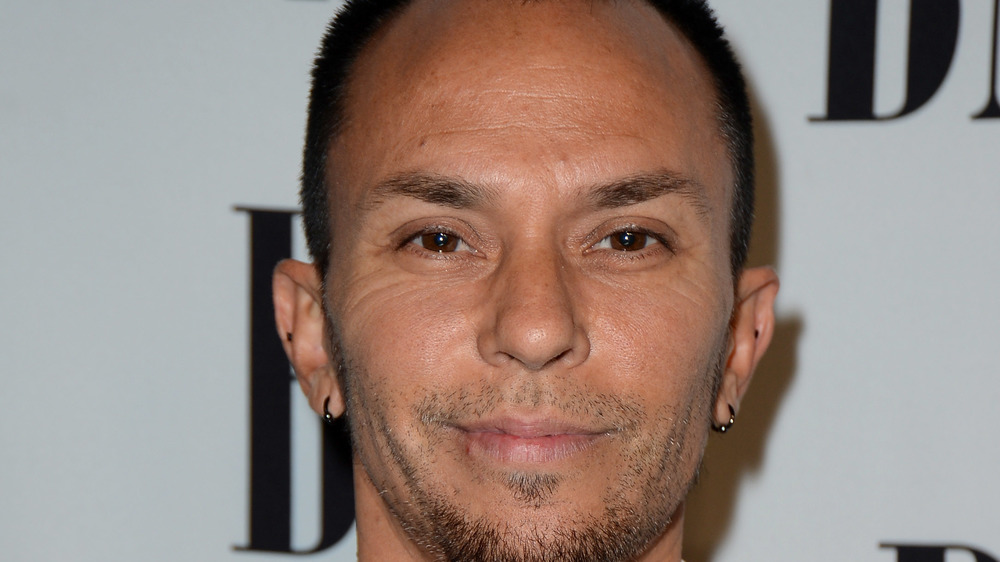 Frazer Harrison/Getty Images
Bryan "Brain" Mantia is known for playing drums for some of rock's most popular and bizarre bands, such as Guns N' Roses, Tom Waits, Buckethead, and Primus, per Drummerworld. During his time with GNR, Brain played live shows, such as Rock in Rio II, and even recorded drum tracks for their 2008 album, Chinese Democracy, per Blabbermouth. According to Guns N' Roses Central, during an interview on the Appetite for Distortion podcast, Brain said he regretted leaving Guns N' Roses, however, he's still is close with everyone in the band, including Axl Rose. Since leaving the band, Brain has experimented with many different genres of music, going from a rock drummer to a composer of music for video games and commercials.
In an interview with Keith McMillen in 2018, Brain said he started composing after being hired by Sony Music to play drums for songs in movies and video games. "We were all hangin' at the studio one night and I told one of the head producers that I was also interested in composing and had been studying with this bada** pianist/composer for the last 5 years. He was like, 'Cool, let me hear some of it!!!' So the next day I brought in some stuff to play him and he loved it. He asked me to write some music for the game I was playing drums on and ever since then I've been hooked!!!"
Bryan Mantia's start as a composer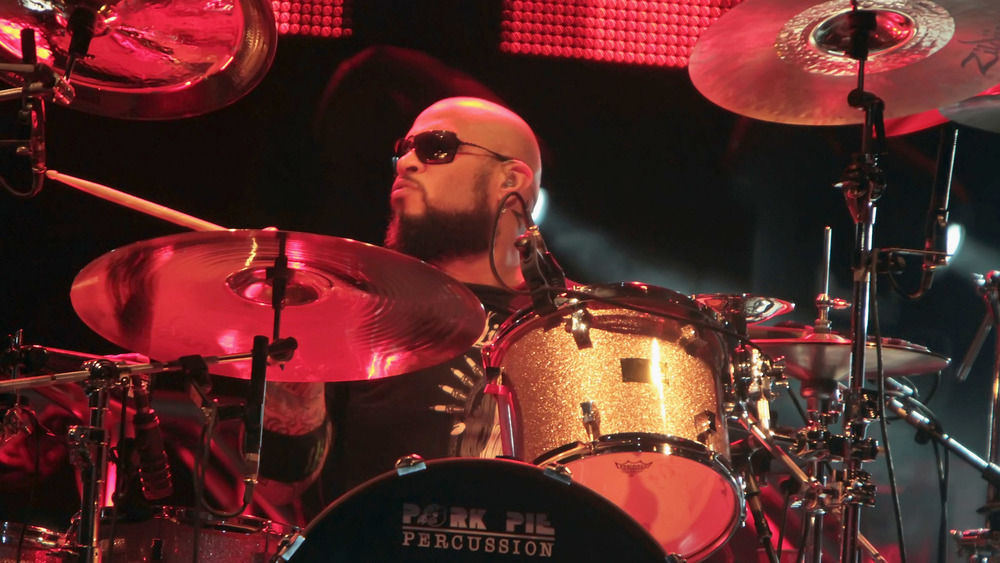 Donald Kravitz/Getty Images
In the interview with Keith McMillen, Brain said he took composing very seriously. After touring with Primus, Brain "dove right into learning" everything he could about music theory, including composing, and also got into music engineering by learning about computers and recording music. "I literally wore out every engineer I knew about sound ... I took logic lessons from BT's head programmer and I learned how to use Pro Tools." Once Brain was satisfied with his engineering knowledge, he started to learn music theory. He would have piano lessons five days a week and split his learning up by spending three days with a jazz pianist and the other two days learning with a classical chamber music teacher.
At the time of the interview, Brain said he "finished the score for Bodied. It's a film by director Joseph Kahn. It's about the underground Battle Rap scene set in Oakland CA. It's like 8 Mile meets Social Network! Should be hitting theaters by the end of the year!" Bryan Mantia would also continue working and touring with Buckethead and many other artists.