What Donald Trump's Final Days As President Were Like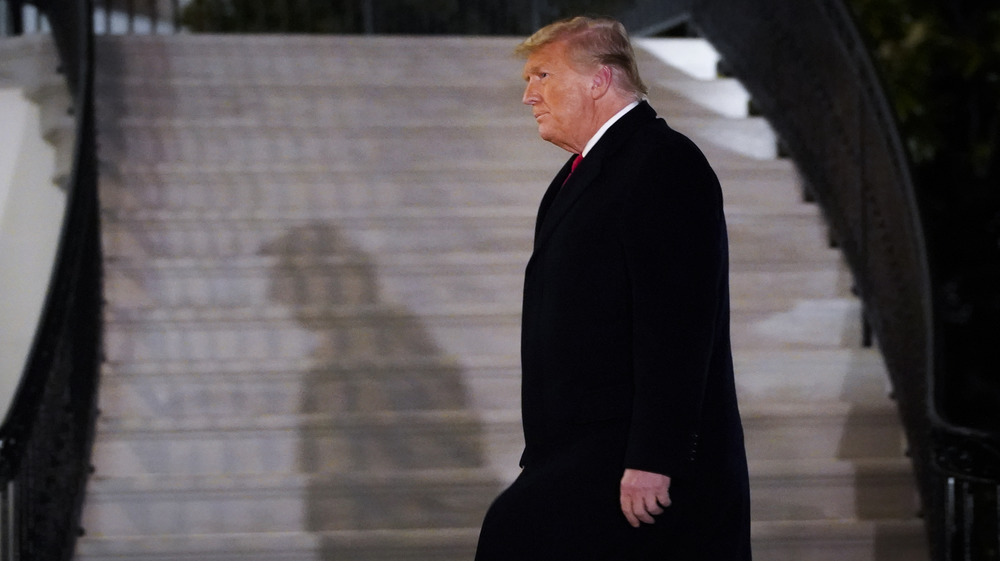 Drew Angerer/Getty Images
On January 20, a new president will take his oath of office. Joe Biden's inauguration will be different this year, as his predecessor refuses to join the ceremony and hand off the presidency. Usually, as CNN reports, an outgoing president spends his final days in power cementing his legacies. Instead, Donald Trump retreated.
Reuters reported on January 14 that aides were struggling to keep their angry boss from unleashing his thoughts to the public, especially after the deadly attack on Capitol on January 6. Having lost access to social media — he was denied access by Twitter, Facebook, and a host of others, according to another Reuters report – people close to the administration said the president withdrew inside the White House with only a few close confidantes. Aides said the President was angry at former staff members who resigned following the attack on the Capitol, as well as Vice-President Mike Pence and those Republicans who voted for his impeachment.
According to the Los Angeles Times, the President retreated so much that Mr. Pence took on the job of talking to different administrative offices and ensuring a safe inauguration. When the Capitol was breached by rioters on January 6, it was the vice-president who authorized the deployment of the National Guard to the Capitol. Pence himself was inside the Capitol and had to be evacuated.
He's thinking of pardons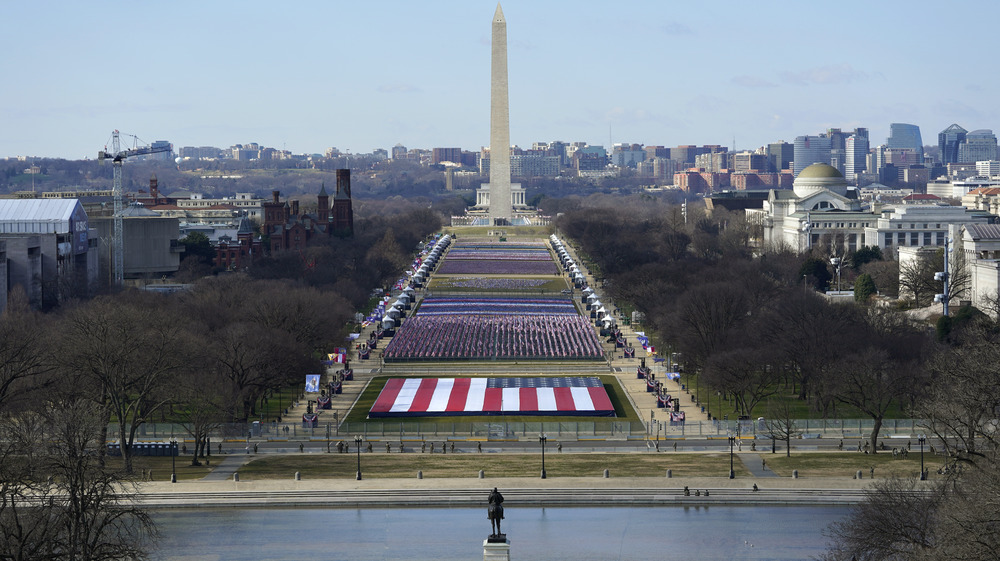 Pool/Getty Images
Mr. Pence, who will present at the inauguration, also met with administrators of the Federal Emergency Management Agency for a briefing on inauguration safety. After the events at the Capitol, the vice-president did not speak to the President or step foot in the White House.
Apparently Mr. Trump's focus in his last days is doling out pardons. At the end of their terms, presidents traditionally pardon convicted people, though the end of this presidency includes the prospect of the former President pardoning himself. Per The New York Times, a market for lawyers lobbying pardons for clients cropped up in the past few weeks. The President is reportedly considering pardoning himself, something that's never been done before or tested legally.
The last day of a President's term usually involves them hosting their successor inside the White House before leaving for the inauguration ceremonies. While this is happening, a team will be moving out the President's belongings and moving in the new First Family. Sometimes, outgoing Presidents leave a note for their successor, as The Atlantic has posted. And after the swearing-in, the now-former President will leave in a car or a plane to go back to their home towns.
Mr. Trump will not do any of that. The Los Angeles Times said he originally planned on vacating the White House early, but has since decided he wants to leave on inauguration day. He reportedly demanded that remaining staff to wave flags and cheer him on as he leaves.